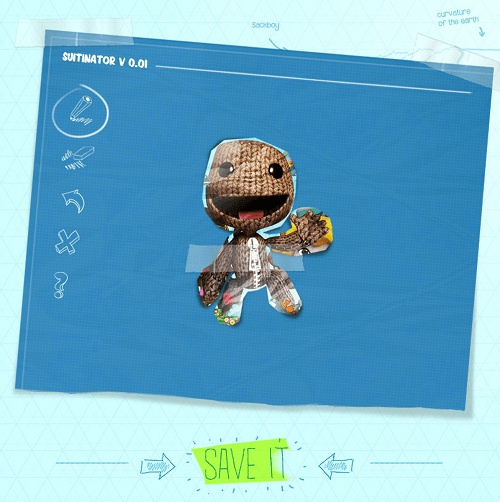 Sackboy is preparing for his biggest little big adventure yet! Later this month Sackboy will rocket from Australian soil, and journey into the Earth's 'sackosphere' attached to a meteorological balloon!
Yes, you read that right, our hessian hero Sackboy is preparing to soar over 30 miles above this wide brown land. There's just one problem… Sackboy's basically naked! Seriously though, he needs an astro suit for his maiden extraterrestrial voyage, and that's where you come in.
Head to http://bit.ly/projectnearspace and use our 'Suitinator' to design a suit for Sackboy.
'Create' and submit your design, and if chosen, you'll see the suit made and worn by one very happy astro-Sack as he waves goodbye to the ozone layer.
It doesn't stop there though! Later this month, the next phase will offer Sackboy lovers the chance to 'play': with a range of clues, community members can estimate and mark his landing spot by placing a pin on the map. More on that to follow…
What are you waiting for? Stretch off those mouse-clicking fingers and head to http://bit.ly/projectnearspace to design Sackboy's suit.