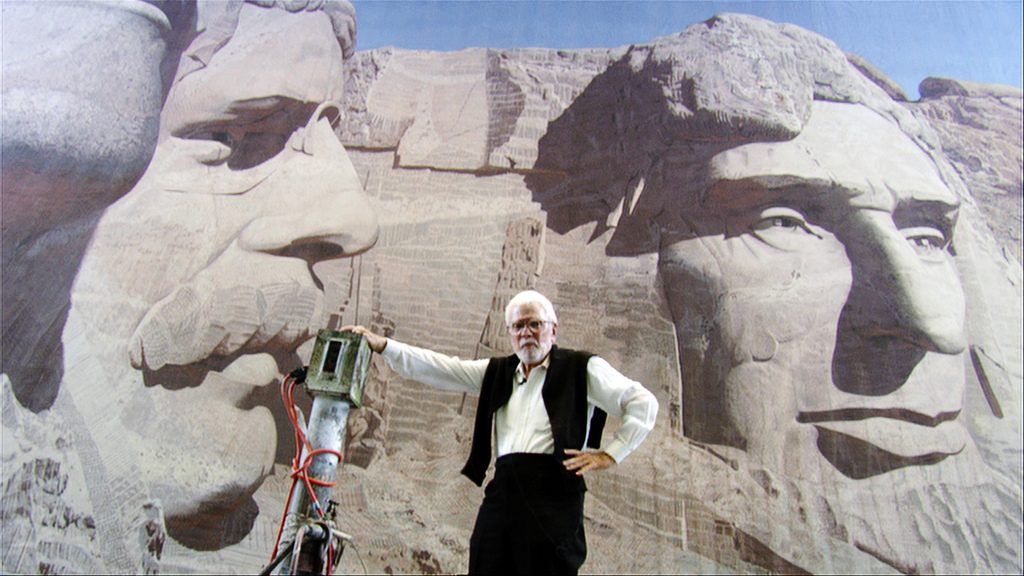 This week on MUBI we have two choice documentaries for all you film buffs out there. Both are directed by Daniel Raim, and both are must sees! They are explorations of the craft and artistry performed behind the scenes of some of Hollywood's great classics.
The Man on Lincoln's Nose
For this short feature, I'm going to leave it to Andrew Horton's excellent piece written in Cineaste magazine:
"Production design has always been a key part of the Hollywood filmmaking process, but until recently the field received very little critical attention. But thanks to Daniel Raim's lucid and concise Oscar-nominated documentary about Robert Boyle, one of Hollywood's best art directors, a general audience now has a chance to savor what these masters of their craft have contributed.

"Boyle tells stories about working on everything from Hitchcock's North by Northwest, The Birds and Marnie to Fiddler on the Roof. Boyle is quite eloquent and witty in explaining his craft, and others, including fellow art director Henry Bumstead, are also interviewed.

"Raim's film is a welcome gift to everyone anywhere who wants to know more about what has and continues to make Hollywood Hollywood."
Available in: Everywhere!
Something's Gonna Live
The Los Angeles Times Critics' Pick Something's Gonna Live is an intimate portrait of life, death, friendship and the movies, as recalled by some of Hollywood's greatest cinema artists.
Academy Award-nominated director Daniel Raim captures the late-life coming together of renowned art directors Robert Boyle (North by Northwest, The Birds), Henry Bumstead (To Kill a Mockingbird, The Sting) and Albert Nozaki (The War of the Worlds), storyboard illustrator Harold Michelson (The Graduate, Star Trek: The Motion Picture), and master cinematographers Haskell Wexler (Who's Afraid of Virginia Woolf?) and Conrad Hall (Butch Cassidy and the Sundance Kid). These prolific artists have worked on a total of 400 films, garnering 25 Academy Award nominations and eight wins.
From snapshots, sketches, and vintage footage interwoven with interviews and contemporary footage of these artists visiting former studios and locations, we get a behind-the-scenes look at moviemaking in the golden age of cinema. As we watch iconic scenes of our collective imaginations emerge from their drawings, models, matte paintings, and sets, we hear tales of Mae West, "Hitch," and DeMille, and experience their longing for the sense of community that made working on these films so great.
Not a nostalgia piece, but an exploration of the artist's moral obligation to truthfully portray the human condition, Something's Gonna Live is a "deeply moving" (LA Times) celebration of the human stories behind the glamorous edifice of Hollywood.
Available in: Everywhere!