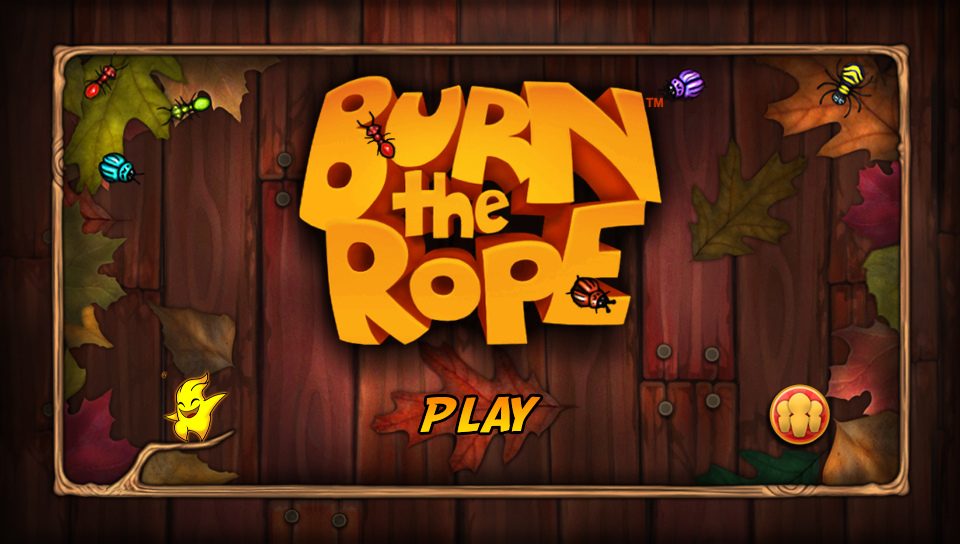 Hi everyone, I'm Franck from Ringzero Game Studio and I'm happy to announce the release of Burn the Rope for PS Vita on 10th October.
Burn the Rope is an original game where you must burn as much rope as possible at each level. To start burning the rope you simply tap the touch screen wherever there is rope. Once the rope starts burning you can control the flame by rotating the screen.
The flame always burns up and it will burn out if it runs out of rope. The speed at which the flame travels along the rope is determined by the angle of the rope.

You can also control the flame using the touch screen as well as rotating the Vita. You can even use the rear touch panel (so your fingers won't block the view). You can also pinch on the rear touch pad to zoom in or zoom out the view. This can help if you have really big fingers or are all thumbs J. Oh, it also helps if you want to be more precise in starting the flame.
As you progress through the levels, you will encounter bugs crawling along the rope. Different bugs react differently to the flame, but we are sure you guessed that already. For instance, the ant changes the color of the flame so you can burn different colored ropes, and the spider shoots out a web bridge so you can access different parts of the rope.
There are seven main worlds in Burn the Rope and each world contains 16 levels, which means hours of fun gameplay. Once you have made your way through all the worlds you get a reward! You will be able to access the eighth world which contains an extra 60 levels.
You can submit your score to the leaderboards to see your Today Ranking, Weekly Ranking and All Time Ranking, and compare it to your friends' efforts or all players around the globe.
Burn The Rope on PS Vita will set you back just €3.99/£3.19 – we hope you will enjoy the game as much as we do!