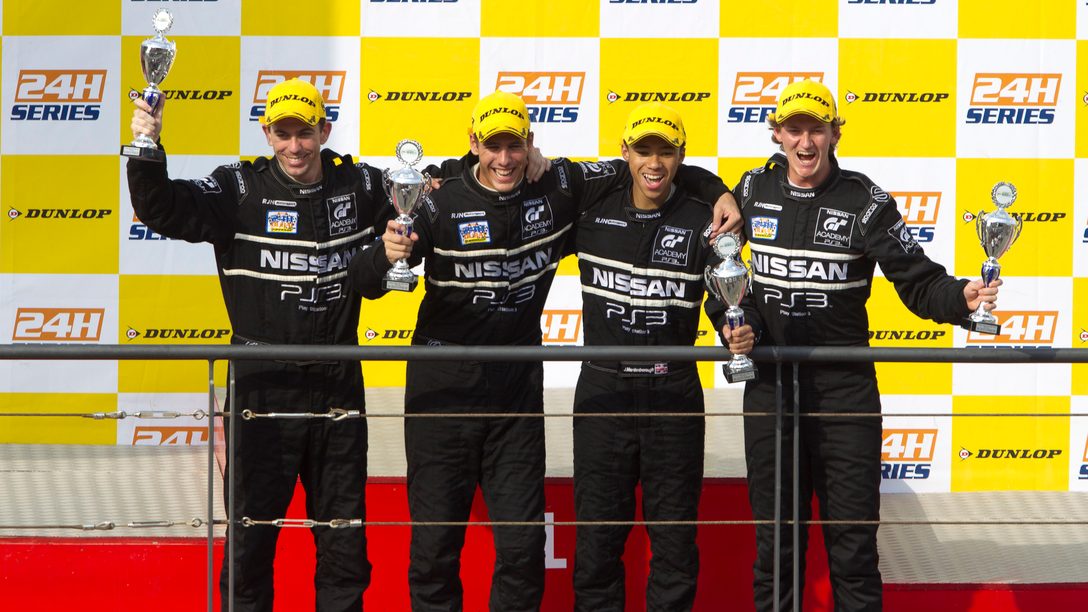 I hope you all had a great Easter. I am absolutely delighted to share some news that will be as mouth-watering as the chocolate treats you hopefully received last week.
The great news I can reveal today is that in just a few short weeks (May 1, so three to be precise), we will see the return of GT Academy.
GT Academy, as some of you may recall, is a remarkable PlayStation and Nissan competition that intends to take gamers from sofa, bedroom or other suitably domestic environment, to the high-octane world of international motorsport.
Now entering its fourth year, the competition has so far unearthed three real-life racing drivers from Europe and a fourth US driver from amongst the massed ranks of global Gran Turismo gamers.
The first ever GT Academy winner Lucas Ordonez managed an incredible podium finish last year at the world famous Le Mans 24H and the subsequent winners Jordan Tresson and Jann Mardenborough have both gone on to establish themselves as genuine racing talent whose blossoming racing careers will continue in 2012.
This year as in previous years, GT Academy 2012 will consist of a number of stages kicking off with a PlayStation 3 based online event, National Finals, real life driving challenges at Racecamp, Silverstone and then on onwards and upwards towards a potential chance to race for Nissan at the Dubai 24H race in January 2013.
This year's Academy is even more special as it will be kicked off with a newly created online qualification event developed by Kazunori Yamauchi and the team at Polyphony. This brand new Gran Turismo 5 based content will be completely free to download from PlayStation Network as of May 1 and you don't even need to own Gran Turismo 5 to play it.
The new content features a set of exclusive challenges that should be a lot of fun whether you've played Gran Turismo before or whether you are coming to the game as a complete newbie.
So what countries are involved in GT Academy 2012 and how are they arranged? Well here's the rundown:
Group 1
UK & Ireland
France
Spain
Portugal
Benelux
Poland
Switzerland
Austria
Group 2
Group 3
More news will be coming very soon on what you can expect for GT Academy 2012 and it will be here on PlayStation.Blog, gran-turismo.com and facebook.com/GTAcademy, so keep checking back.
In the meantime feast your eyes on the stunning opening movie from the brand new GT5 content incoming on 1 May that will kick things off.