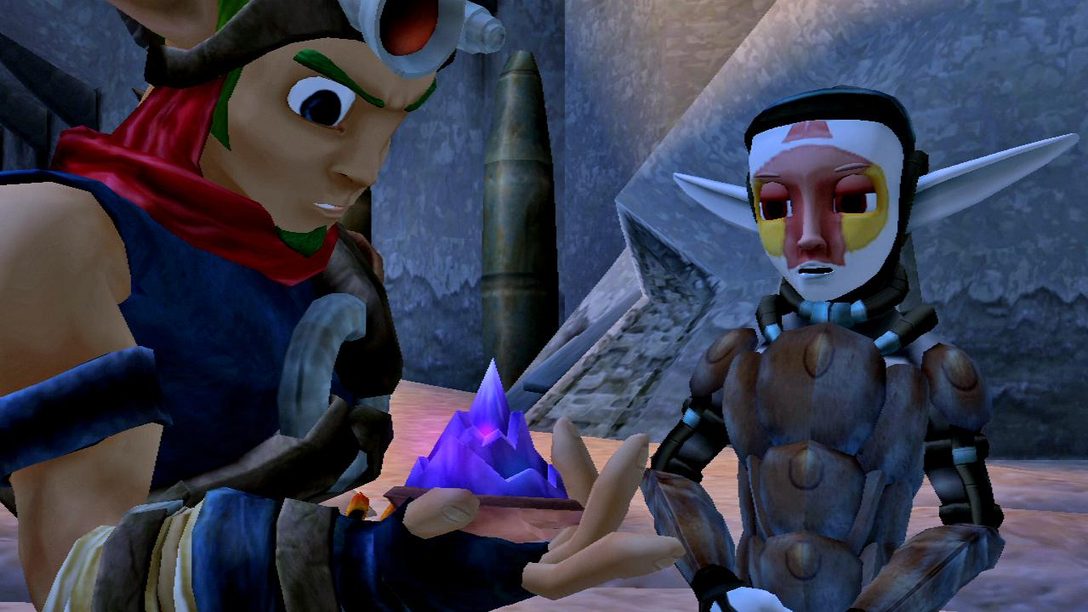 I'm delighted to confirm that The Jak and Daxter Trilogy, exclusive to PlayStation 3, is now available across the whole of Europe! Over a decade since the Jak and Daxter series originally premiered on PS2, I'm so proud to see the legacy of Naughty Dog's work brought together for the first time ever on one Blu-ray disc.
The Jak and Daxter Trilogy brings some of your favorite J&D adventures – Jak and Daxter: The Precursor Legacy, Jak II: Renegade and Jak 3 – to life like never before. Mass Media has re-mastered each installment of the collection to feature 720p high definition visuals and stereoscopic 3D support. The Jak and Daxter Trilogy also features over 100 trophies (including 3 platinum) for you to hunt down while you play through all three titles.
In addition to picking up The Jak and Daxter Trilogy at your local game retailer, from next week you'll also be able to download the title via PSN. The Jak and Daxter Trilogy is available on PlayStation Store right now for €39.99, or you can also choose to download any of the installments from the trilogy separately for €14.99.
Be sure to grab The Jak and Daxter Trilogy today for a chance to experience the full evolution of the franchise and check out our brand new launch trailer. Enjoy!