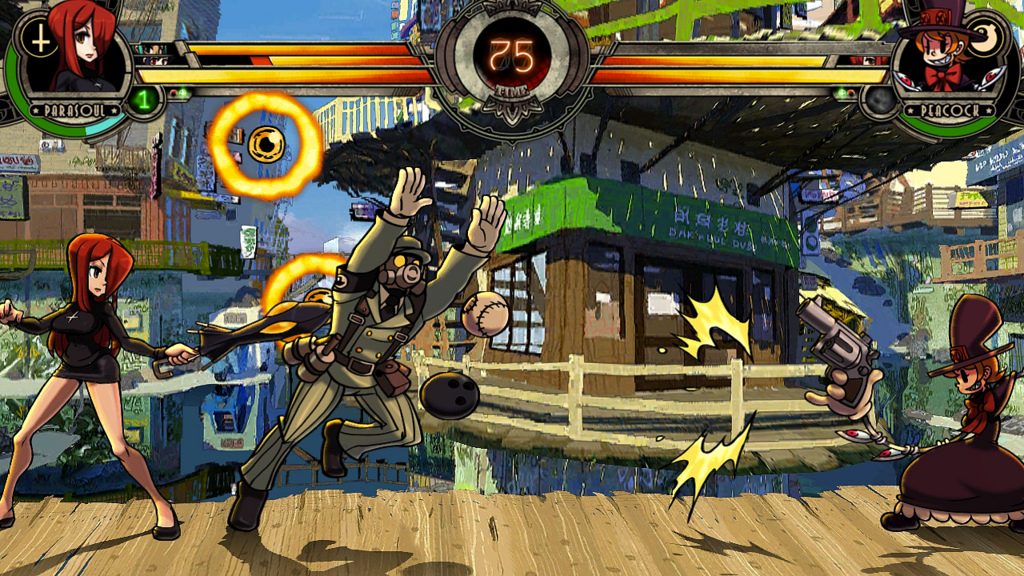 Today, Ubisoft and Demiurge Studios announced that Shoot Many Robots, a side scrolling four-player co-op shoot 'em up, will be available for download on March 14 from PlayStationNetwork.
And last but not least, early PlayStation Plus buyers – within the first two weeks – will be offered an exclusive FREE DLC pack (including extra weapons & outfits) valued at 5€*!
Shoot Many Robots follows P. Walter Tugnut on his mission to kill as many robots as possible after a factory ominously begins to produce killer robots. With an RV full of guns and beer, you will experience a four-player co-op run-n-gun, side-scrolling shooter filled with a ton of weapon and item customizations.
For more information on Shoot Many Robots, please visit: shootmanyrobots.com.
*Value may vary depending on your currency.