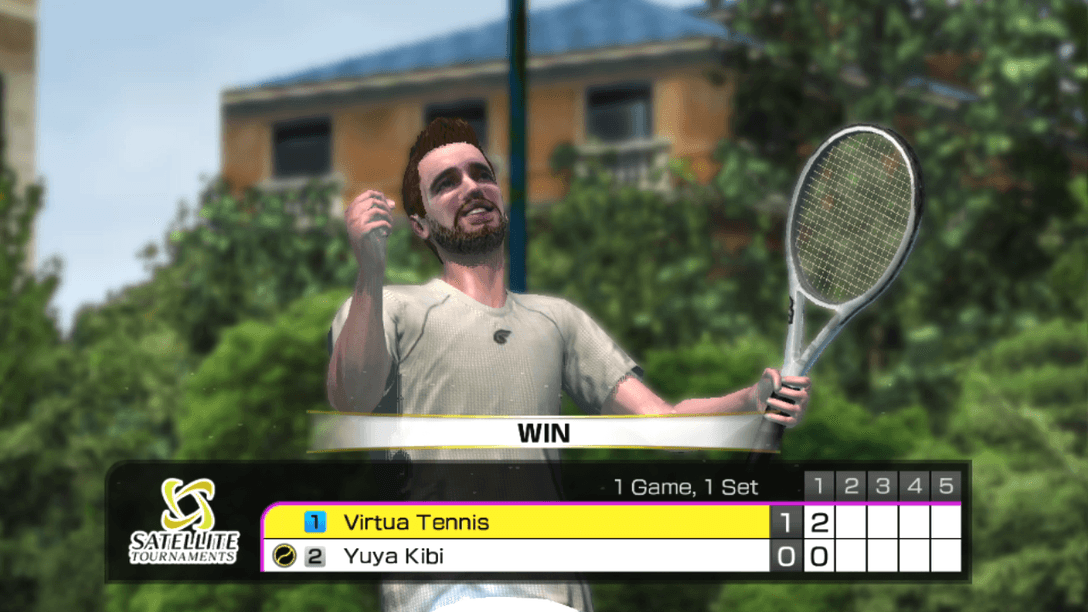 Hi, I am Mie Kumagai, Executive Producer for Virtua Tennis. Welcome to the third of four blogs where I will talk about how we have implemented the unique new features of the PlayStation Vita to full effect in Virtua Tennis 4: World Tour Edition. Today I will talk about the PlayStation Vita cameras.
PlayStation Vita has both front facing and rear facing cameras, with supporting features such as face detection, head detection and head tracking that can be used for personalisation and customisation.
There was a great opportunity with Virtua Tennis to allow the player to personalise their experience as much as possible using the front and rear cameras.
You can put your face in the game using the front camera and rise up the World rankings as you progress through your very own World tour career, competing against top players along the way.
The face detection function of the front camera allows you to import your face onto the PlayStation Vita, before customising every aspect of your player. You can change your appearance, kit and tennis accessories to make your player as similar to you as possible. You can also go on World Tour as your favourite player.
For the rear camera we used augmented reality to allow you to take photos and input your favourite players into them. You could have a photo of you and your family at dinner with Roger Federer hitting shots on the table or Andy Murray posing on your desk at work. It's a fun extra that I'm sure people will really enjoy playing with.
Virtua Tennis 4: World Tour Edition is out on 22nd February, 2012.