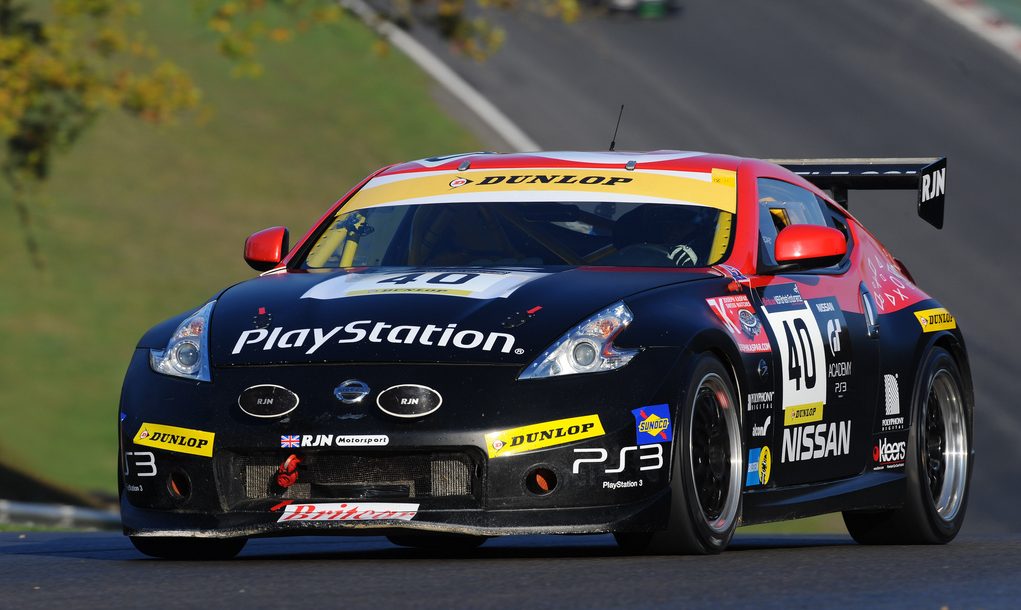 Hello Everyone, and welcome to GT Academy live from the Dubai 24H.
I'm here today in Dubai on a rather historic occasion. As I write, four drivers who all earned their professional driving status through Gran Turismo and the GT Academy contest are on the track in an all GT Academy race team at the famously testing Dubai 24H race.
For those who don't recall how we got here, a quick recap. GT Academy is a competition where we take a PlayStation gamer and, with the help of our partner Nissan, turn them into professional racing drivers. Last Spring, a young Welsh Gran Turismo player called Jann Mardenborough became the third European winner of the GT Academy contest.
Jann, having now completed his professional driver training with flying colours, lines up in a 420bhp Nissan 370Z GT4 race car team alongside our previous GT Academy winners Lucas Ordoñez and Jordan Tresson. Bryan Heitkotter, the winner of SCEA's inaugural GT Academy in 2011, completes the all-Gran-Turismo line up.
Qualifying for the race took place on Thursday with senior GT Academy driver Lucas taking the wheel for the second qualifying session and posting a 2:11.142 around the 5.39km track – good enough for fourth in class. This race has 80 cars entered in a number of different classes. Nissan is running a 'Champions' GT-R GT3 car (third on the grid overall) that is up against Ferraris, Porsches, Audi R8s, Mercedes SLS AMGs. With four quick drivers who have all won Championships for Nissan this year they are looking for a win.
Our GT Academy boys are in a tricky class called SP2 that has some very fast cars in it. The experts say that all of our drivers are all equally quick and that means that by the end of 24 hours if they have no technical issues they will be in for a good result despite the stiff competition.
The race will be run in 30 plus degree heat. After coping with this afternoon's challenging conditions and negotiating the 80 cars on track, the boys then face the different challenge of driving in darkness and identifying their braking markers lap after lap – while still having to pass slower cars and looking out for the fast cars coming up behind them.
I feel very lucky to be here to witness this incredible PlayStation and Nissan achievement and we have everything crossed for a great result for the GT Academy guys!
Post race news and results will appear here on PlayStation Blog and gran-turismo very soon so keep checking back.