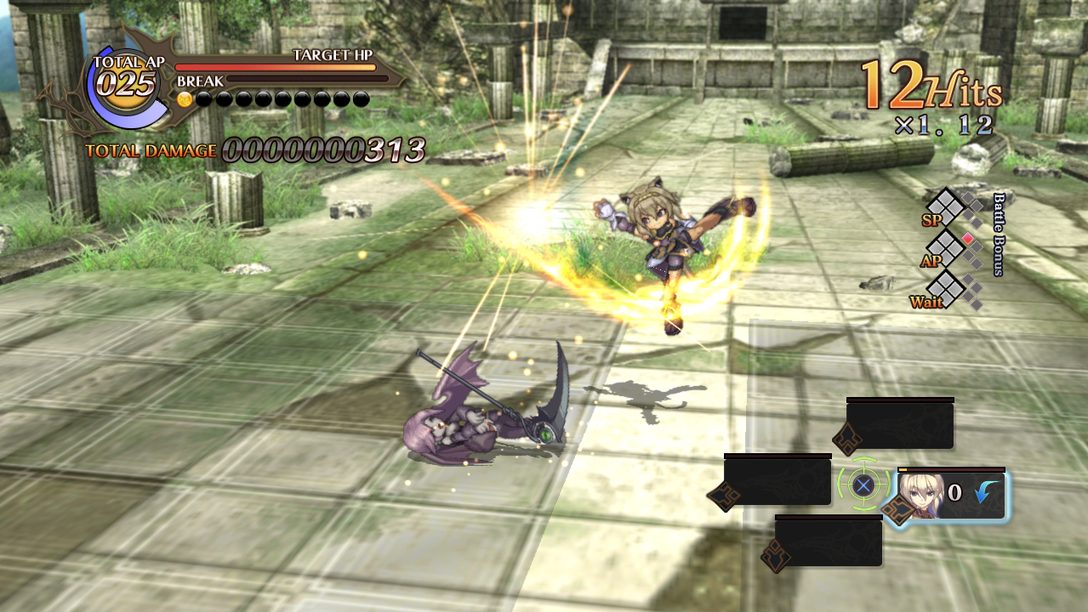 I'm delighted to reveal that Ghostlight will be working with the wonderful people over at Idea Factory and Aksys to release the magnificent Agarest: Generations of War 2 in Europe, as part of one of fabulous Collector's Editions.
The Story:
One day, the world was enveloped by a mysterious blinding light. The destruction it caused was terrible, even as the light itself was sublime in its beauty, and it made those who witnessed the awesome display think of the unrestrained rage and fury of the divine.
The central continent, from where the light is believed to have originated from, went silent, while at the same time demons began to spread throughout the world like a plague. Amongst the survivors of the catastrophe, that fateful day became known as the "Day of Light."
Sometime after the events of the Day of Light, a young man by the name of Weiss, who had lost all memory of himself, encounters an enigmatic woman named Eva, who introduces herself as an Agent of the Divine. It is from her that Weiss learns that he has committed the grievous sin of deicide, and that in order for him to atone for his crime he is to become the "Vessel" in which the power of the divinity he had slaughtered will be stored. For it will be that power that will be used to resurrect the one whose life he stole.
For those who betray the divine will pay for their sins in the space which separates salvation and damnation, as will their progeny…
Agarest 2 features:
Revamped Battle System: Unlike the first two games of the series, Agarest 2 battles are fought with an engaging active grid-based battle system.
HD graphics: Enjoy your favorite characters, environments and CGs in high-definition!
Mini-games: Engage in PlayStation Move compatible Bathtub, Shiatsu, and Massage mini-games.
New Agarest Universe: Roam freely in the newly designed world of Agarest
Agarest: Generations of War 2 is due out in 2012.
Speaking of Agarest, I'm also glad to tell you that the final three pieces of Agarest: Generations of War Zero DLC – Voice Open, Face Gallery Open and Movie Gallery Open – are now available on the PlayStation Store. So, if you haven't already, why not head over to the Agarest: Generations of War Zero section of the PlayStation Store and check out all our DLC, both free and paid.
You can get all the news from Ghostlight over on the weekly Ghostlight Blog. You can also find us as @GhostlightGames on Twitter, GhostlightGames Facebook and our brand new, shiny Ghostlight Google+ account.