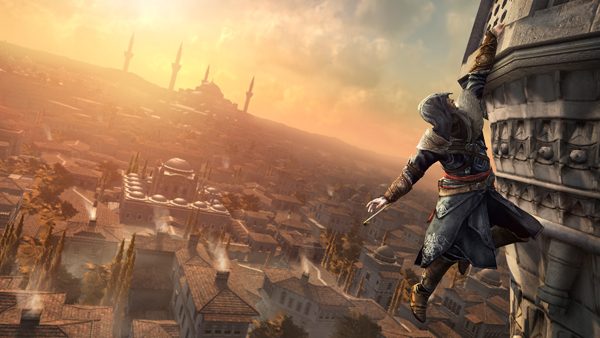 Hey there PlayStation Assassins!
We've created a brand new trailer especially for you lucky PS3 players who will get the critically acclaimed original Assassin's Creed game included with their copies of Assassin's Creed Revelations absolutely free.
As Ezio Auditore da Firenze journeys to Masyaf to uncover the secrets of legendary Master Assassin Altaïr Ibn-La'Ahad, you too can revisit the exploits of the Assassin who launched the Assassin's Creed series. Follow Altaïr's quest to reclaim his once-shattered status as a true Master Assassin and discover the source of the seemingly everlasting enmity between the Assassin Brotherhood and the Templar Order.
Join us on November 15 and you could be one of the fortunate early-buyers that receives a free copy of the original Assassin's Creed with Assassin's Creed Revelations!