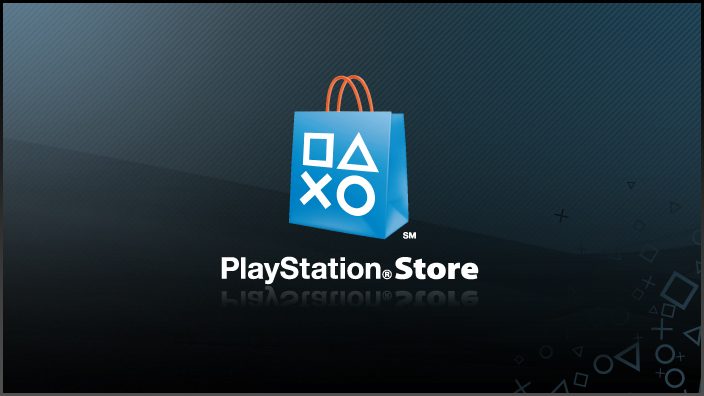 PlayStation Store (via PS3, PSP and Media Go)
Welcome to another 'Heads Up' blog post, your weekly update on what is coming to the PSN store this week. This week we have some great pieces of content for you including Payday: The Heist, Toy Story 3, Cars 2 and some great demos for you to try such as Disney Universe.
We also have a Hydrophobia Prophecy coming to the PSN Store today; this game has been completely revamped for the PSN and also has MOVE and 3D support! In Hydrophobia Prophecy you play as Kate Wilson in this intense action adventure with incredible water physics, futuristic weaponry and high-tech gadets which allow you to take the fight to the Malthusian terrorists, and uncover the dark secrets behind their terrifying agenda in the most dynamic and dramatic action adventure.
With the release of Hydrophobia Prophecy the nice people of Dark Energy (the publishers of the game) want to give all you lucky people the opportunity for the first two weeks to get a 15% discount on this game! So take advantage of this great offer today so you don't miss out.
And last but by no means least, DC Universe: Online goes Free-to-Play today! Yes that's right, FREE! So download it today, put of your cape and mask and start saving the world and thwarting your enemies.
So that's it for another week from me, hope you enjoy the content and see you in the comments.
BYE!
PlayStation Plus new content
See the Monthly PLUS 'Heads – Up' blog update by Ross McGrath
Special Offer Selection
PS3
We are now into the second week of our Halloween, so do check it out as it has everything from BD digitial downloads and full PS3/PSP games to minis and add on packs for some on your favourite games. So don't be scared and check out these monster savings today before they vanish into the night!
Here are a few examples of what is on offer:
Limbo (was £9.99/€12.99 – now £7.99/€9.99)
Sam & Max: The Devil's Playhouse (was £19.99/€24.99 – now £9.99/€12.99)
Prince of Persia Trilogy (was £31.99/€39.99 – now £15.99/€19.99)
Ghostbusters: Sanctum of Slime (was £7.19/€8.99 – now £4.39/€5.49)
Protoype (was £31.99/€39.99 – now £15.99/€19.99)
Offers ends on 9th November 2011
PlayStation Network new content
Full Games (PS3)
Cars 2 (£31.99/€39.99) Rating: PEGI 7
Availability: Not available in Denmark, Finland, Norway, Poland, Russian Federation, Sweden, Turkey and Ukraine
Hydrophobia Prophecy (£6.29/€7.99) Rating: PEGI 16
Availability: All Locales
Payday: The Heist (£12.99/€16.99) Rating: PEGI 18
Availability: All Locales
Toy Story 3 (£23.99/€29.99) Rating: PEGI 7
Availability: All Locales
Demos (PS3)
Disney Universe Rating: PEGI 7
Availability: All Locales
Saints Row: The Third Initiation Station Rating: PEGI 18
Availability: Not available in Germany
Happy Feet 2 Rating: PEGI 3
Availability: Not available in Russian Federation and Ukraine
Full Games (PSP)
Geronimo Stilton in the Kingdom of Fantasy (£11.99/€16.99) Rating: PEGI 7
Availability: Not available in Austria or Germany
PSone (PS3 and PSP)
GaiaSeed (£3.99/€4.99) Rating: PEGI 7
Availability: All Locales
Add-On Game Content (PS3)
Batman Arkham City – Nightwing Bundle Pack (£5.49/€6.99) Rating: PEGI 16
Availability: All locales
Cars 2
Boost (£0.79/€0.99)
Chick Hicks (£0.79/€0.99)
Dj (£0.79/€0.99)
Flo (£0.79/€0.99)
Ramone (£0.79/€0.99)
Sherriff (£0.79/€0.99)
Snotrod (£0.79/€0.99)
Wingo (£0.79/€0.99)
Road Hazards Pack Bundle (£2.39/€2.99)
Radiator Springs Pack (£2.39/€2.99)
Rating: PEGI 7
Availability: Not available in Denmark, Finland, Norway, Poland, Russian Federation, Sweden, Turkey and Ukraine
Dead Rising 2: Off The Record – Skill Pack: BBQ Chef (£1.59/€1.99) Rating: PEGI 18
Availability: Not available in Germany
Eyepet – Lucky Dip Styling Pack – Headwear 2 (free) Rating: PEGI 3
Availability: All locales
LittleBigPlanet – Birthday Cake Costume (free)
Available for 1 week only!
Rating: PEGI 7
Availability: All Locals
LittleBigPlanet 2 – Uncharted 3 Drake Costume (£1.59/€1.99) Rating: PEGI 7
Availability: All Locals
MotorStorm Apocalypse – Day of the Dead Livery Pack (free) Rating: PEGI 16
Availability: All Locales
Rock Band Network
Better Life – Conditions (£0.99/€1.49)
Madness – Myrath (£0.99/€1.49)
Scissors – Emery (£0.99/€1.49)
Toast (Live) – Heywood Banks (£0.59/€0.79)
You Only Live Once – Suicide Silence (£0.99/€1.49)
Rating: PEGI 12
Availability: Not Available in Croatia, Czech Republic, Greece, India, Israel, Kuwait, Luxembourg, Poland, Russian Federation, Saudi Arabia, Slovenia, South Africa, Turkey, Ukraine, UAE
Rock Band 3
Breaking Benjamin Pack 02 (£2.49/€3.99)
(Includes the following songs, also available separately)
Breath – Breaking Benjamin (£0.99/€1.49)
Sooner Or Later – Breaking Benjamin (£0.99/€1.49)
Until The End – Breaking Benjamin (£0.99/€1.49)
Viva La Vida – Coldplay (£0.99/€1.49)
Forever – Papa Roach (£0.99/€1.49)
Rating: PEGI 12
Availability: Not Available in Croatia, Czech Republic, Greece, India, Israel, Kuwait, Luxembourg, Poland, Russian Federation, Saudi Arabia, Slovenia, South Africa, Turkey, Ukraine, UAE
SOCOM: Special Forces – Co-op Evac Pack (£3.99/€4.99) Rating: PEGI 16
Availability: All locales
WRC 2 FIA World Rally Championship
Game Station (£0.79/€0.99)
Gamestop (free)
Micromania (free)
Saturn (free)
Rating: PEGI 3
Availability: All locales
Uncharted 3 – Network Pass (£7.99/€9.99) Rating: PEGI 16
Availability: All Locales
Avatars (PS3)
Okabu
Bombbot
Bushybeast
Captain Monkfish
Doza
Dozabot 1
Dozabot 2
Kat
Kudu
Picolo
Roki
Uncle Monkfish
Yorubo
All above avatars are available at (£0.25/€0.29)
Themes (PS3)
Abstract
Timelapse Railway Theme (£1.59/€1.99)
Dynamic Themes (PS3)
Abstract
Blue Distortion – (£1.59/€1.99)
Active Beauty: Bench Press – (£1.99/€2.49)
Active Beauty: Crunch Time – (£1.99/€2.49)
Active Beauty: Deep Stretch – (£1.99/€2.49)
Oriental Lamps Theme – (£1.59/€1.99)
Shield Of Fire Theme – (£1.59/€1.99)
Animal
Aquarium 2.0 – (£1.99/€2.49)
Nature
Kabotaj Beach Theme – (£1.59/€1.99)
Sunset By The Sea Theme – (£1.59/€1.99)
Bridge River Theme – (£1.59/€1.99)
Places/Landmarks
Stockholm Theme (£1.59/€1.99)
Wallpapers
Cars2 – The Videogame (Free)
4 Elements Hd – Wallpaper#2 (Free)
Videos (PS3)
Access Episode 007
Deep Dive 1
Nycc Trailer
Trailer #1
Sonic Generations Dreamcast Trailer
Aliens Colonial Marines E3 Demo Trailer
Payday The Heist Trailer – Slaughterhouse
Payday The Heist Trailer – Heat Street
Motorstorm Apocalypse Trailer
Gran Turismo 5 Update Trailer