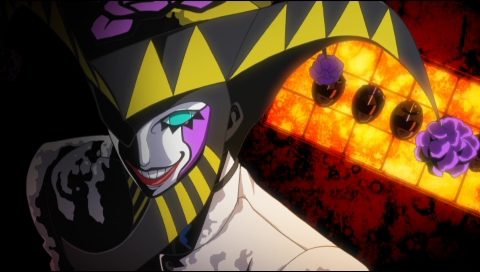 Hi again. I'm back to talk about the latest great JRPG coming to you from Ghostlight, Persona 2: Innocent Sin, which will be released on the 4th November 2011 as a Collector's Edition for €49.99/£39.99.
For those of you who don't already know, Persona 2: Innocent Sin is an enhanced PSP remake of the classic PSOne game (which sadly never made it to these shores) and is the prequel to the fantastic Persona 3 Portable. Amongst its many additions and improvements, the remake features a new user interface, new character portraits, an extra difficulty level and the ability to switch between the original soundtrack and a brand new soundtrack. Like the other games in the Persona series, it uses compelling storytelling and a fantastic soundtrack to create a dark twisted atmosphere, where nothing is quite as it seems.
Persona 2: Innocent Sin is set in Sumaru City, which is suffering under a curse that causes any rumour that's heard by enough people to come true.
One rumour that has spread across the city is regarding the existence of "Joker", a mysterious being who grants the wishes of anyone who dials their own mobile phone number. Anyone who fails to tell Joker their wish, either because they lack one or refuse to tell, has their "ideal energy" stolen, reducing them to ambition-less shells called Shadow Selves.
The game also allows you to take advantage of this curse, and any rumour that you craft may inexplicably come true. In addition to this, Persona 2: Innocent Sin features a system where the player can choose either to fight or negotiate with (most) demons and even forge contracts with them.
Working on Persona 2: Innocent Sin has been really fascinating from the perspective of a Persona fan that initially discovered the series on PlayStation 2. Persona 2: Innocent Sin is an awesome game, featuring not only brilliantly executed traditional JRPG mechanics, but also the aforementioned 'rumours' system which still feels fresh and innovative today.