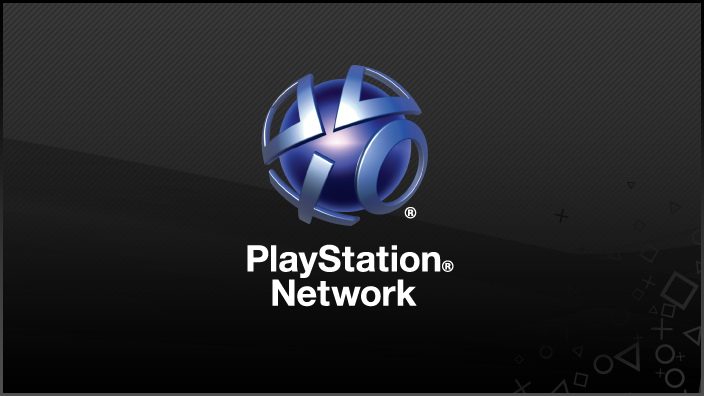 PlayStation Store (via PS3, PSP and Media Go)
Hello everybody and welcome once again to the PlayStation Store Special Offers Update. A couple of weeks ago we launched the PSP Power Sale, bringing you some great PSP games at discounted prices. Well now its time for the second part of the PSP Power Sale, but what does that mean?….. New games!! That's what.
Now there is one game on this list I have to give a special shout out too and that is the eagerly awaited Persona 3 Portable. We have been waiting for this game release for quite a bit in the EU and because of that, the publishers have agreed to a 2 week discount for this game on the day of release. So don't miss out and get your copy now to take advantage of this discount.
We also have some other great games available and some of you will notice that games you requested last week on the blog are now in the sale. So don't be scared to make a request and get involved.
Anyway that's enough chit-chat for now, see the content available below for you from the 7th September to the 21st September.
Enjoy!
PSP
Aedis Eclipse: Generation of Chaos (was £13.99/€17.99 – now £9.99/€12.99)
Alien Syndrome (was £11.99/€14.99 – now £6.29/€7.99)
Astonishia Story (was £7.99/€9.99 – now £4.79/€5.99)
Brain Challenge (was £3.99/€4.99 – now £1.59/€1.99)
Cloudy With a Chance of Meatballs (was £7.99/€9.99 – now £4.79/€5.99)
Crazy Taxi: Fare Wars (was £11.99/€14.99 – now £7.99/€9.99)
Dead or Alive: Paradise (was £27.99/€34.99 – now £11.99/€14.99)
Dynasty Warriors (was £13.99/€17.99 – now £7.99/€9.99)
Dynasty Warriors Vol2 (was £13.99/€17.99 – now £7.99/€9.99)
Dynasty Warriors: Strikeforce (was £23.99/€29.99 – now £11.99/€14.99)
EXIT (was £7.99/€9.99 – now £4.79/€5.99)
Generation of Chaos (was £6.29/€7.99 – now £4.79/€5.99)
Guilty Gear XX Accent Core Plus (was £23.99/€29.99 – now £12.99/€16.99)
Harvest Moon: Hero of Leaf Valley (was £23.99/€29.99 – now £13.99/€17.99)
Indiana Jones & The Staff of Kings (was £23.99/€29.99 – now £3.99/€4.99)
Iron Man 2 (was £27.99/€34.99 – now £9.99/€12.99)
LEGO Pirates of the Caribbean (was £23.99/€29.99 – now £13.99/€17.99)
Midnight Club Bundle (was £15.99/€19.99 – now £11.99/€14.99)
MX vs. ATV Untamed (was £7.99/€9.99 – now £4.79/€5.99)
Open Season (was £7.99/€9.99 – now £4.79/€5.99)
Persona 3 Portable (was £27.99/€34.99 – now £23.99/€29.99)
Peter Jackson's King Kong (was £7.99/€9.99 – now £4.79/€5.99)
Petz My Baby Hamster (was £7.99/€9.99 – now £4.79/€5.99)
Petz My Puppy Family (was £7.99/€9.99 – now £4.79/€5.99)
Phantasy Star Portable 2 (was £27.99/€34.99 – now £15.99/€19.99)
Prinny 2 (was £23.99/€29.99 – now £15.99/€19.99)
Ridge Racer (was £7.99/€9.99 – now £3.99/€4.99)
R-Type Tactics (was £7.99/€9.99 – now £5.49/€6.99)
Samurai Warriors: State Of War (was £13.99/€17.99 – now £7.99/€9.99)
SEGA Mega Drive Collection (was £7.99/€9.99 – now £6.29/€7.99)
SoulCalibur: Broken Destiny (was £23.99/€29.99 – now £11.99/€14.99)
Spectral Souls: RotEE (was £13.99/€17.99 – now £9.99/€12.99)
Spinout (was £6.29/€7.99 – now £3.99/€4.99)
SpongeBob's Truth or Square (was £23.99/€29.99 – now £13.99/€17.99)
Star Wars The Clone Wars: Republic Heroes (was £31.99/€39.99 – now £3.99/€4.99)
Star Wars: Battlefront Elite Squadron (was £31.99/€39.99 – now £3.99/€4.99)
Star Wars: Battlefront II (was £15.99/€19.99 – now £3.99/€4.99)
Star Wars: Battlefront Renegade Squadron (was £15.99/€19.99 – now £3.99/€4.99)
Star Wars: The Force Unleashed (was £15.99/€19.99 – now £3.99/€4.99)
Stateshift (was £6.29/€7.99 – now £4.79/€5.99)
Surf's Up (was £7.99/€9.99 – now £4.79/€5.99)
Thrillville: Off the Rails (was £7.99/€9.99 – now £3.99/€4.99)
TNT Racers (was £6.29/€7.99 – now £3.19/€3.99)
Tom Clancy's EndWar (was £7.99/€9.99 – now £4.79/€5.99)
Undead Knights (was £27.99/€34.99 – now £11.99/€14.99)
UNO (was £3.99/€4.99 – now £2.39/€2.99)
Valhalla Knights 2 (was £11.99/€14.99 – now £8.79/€10.99)
Valhalla Knights 2 Battle Stance (was £15.99/€19.99 – now £8.79/€10.99)
Voodoo Dice (was £7.99/€9.99 – now £4.79/€5.99)
Warhammer 40k Squad Command (was £7.99/€9.99 – now £4.79/€5.99)
Warriors Orochi (was £13.99/€17.99 – now £7.99/€9.99)
Warriors Orochi 2 (was £23.99/€29.99 – now £11.99/€14.99)
minis
Edge (was £3.99/€4.99 – now £0.99/€1.19)
Enigmo (was £2.49/€2.99 – now £1.24/€1.49)
Heroes of Sparta (was £3.99/€4.99 – now £1.74/€1.99)
Jane's Hotel (was £2.49/€2.99 – now £1.24/€1.49)
Lets golf (was £3.99/€4.99 – now £1.74/€1.99)
Monsters (Probably) Stole My Princess! (was £3.49/€3.99 – now £1.24/€1.49)
N.O.V.A. Near Orbit Vanguard Alliance (was £3.99/€4.99 – now £1.74/€1.99)
Pac-Man Championship Edition (was £3.49/€3.99 – now £2.49/€2.99)
Run Ghost Run (was £2.49/€2.99 – now £1.24/€1.49)
Zombie Tycoon (was £3.49/€3.99 – now £1.99/€2.49)