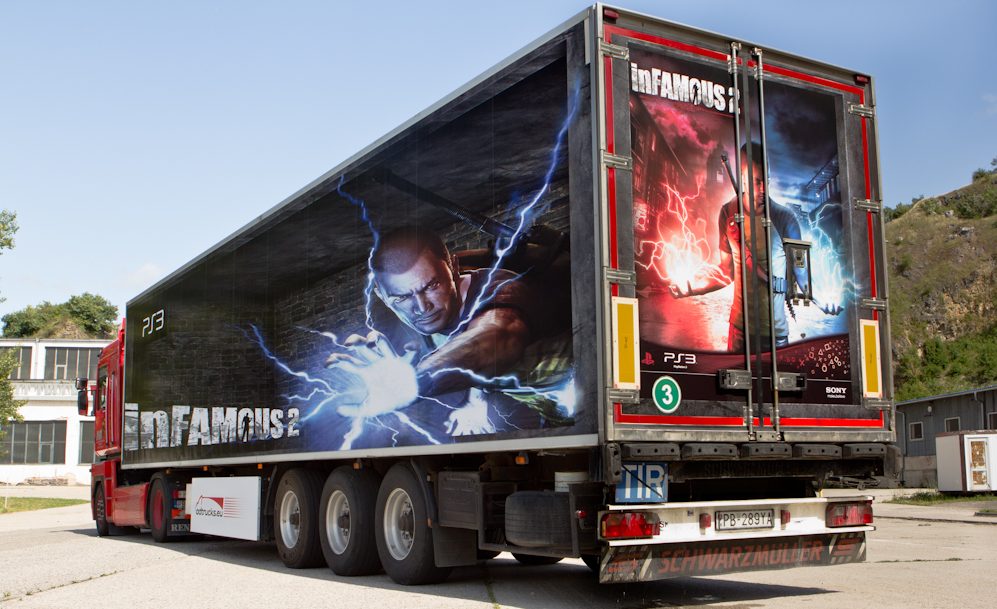 2 trucks featuring the inFAMOUS 2 hero Cole McGrath will cruise the roads of mainly Czech republic and Slovakia, but also mainland Europe for the coming weeks!
Good karma, or bad karma? Just like in the game, you can decide whether you like the "bad Cole" truck, featuring red visuals and a scary looking Cole, or if you prefer the "good Cole" version with blue visuals and a much friendlier hero. Nevertheless, any version of the truck you will pass on a busy highway, make sure you keep your eyes on the road!
In cooperation with www.adtrucks.eu – outdoor advertising for premium brands, the trucks will be cruising Czech republic and Slovakia, but will also peek into Germany, Austria, Switzerland and France for a short visit. Keep your eyes open for the PlayStation 3 star franchise inFamous 2 trucks!