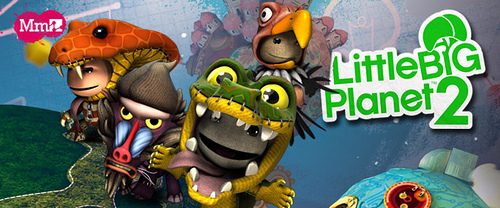 A few weeks ago, Sid Shuman, SCEA, Senior Social Media Specialist, delivered an in-depth report on LittleBigPlanet 2's upcoming Move Pack, and how it makes level design even more intuitive.
This morning in Cologne, Germany we ran into a couple of Media Molecule members at breakfast (the pastries were delicious). We asked if they'd be interested in running us through the new tools on camera. Media Molecule Level Design Lead Kengo Kurimoto stepped forward with a quick demo.
How cool was that cel-shaded Sackboy? That's one of six new costumes based on iconic art, and it's included when the Move Pack drops next month.