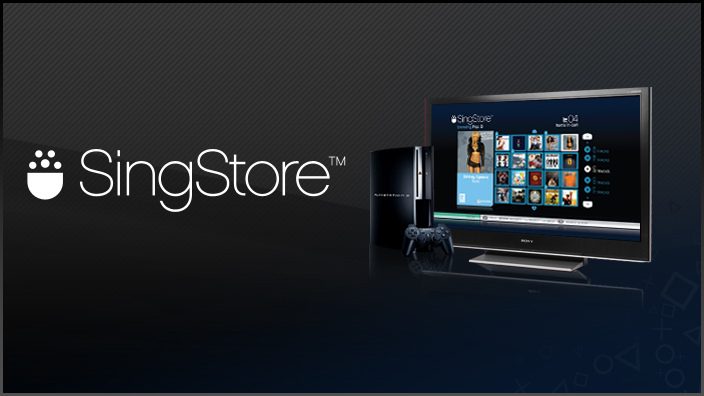 Howdy!
I'm so excited because I am the one who gets to tell you that we have a brand new SingStar Blu-ray Disc in the works which will be ready for your collective singing pleasure in time for Christmas. 'Back To The 80s' will feature 30 massive hits from the decade which was otherwise defined by neon legwarmers, oversized shoulder pads and bad hair. We'll be posting a full tracklist for you once we have it available so watch this space. I know I can't wait to get my hands on it (the tracklist AND the disc that is).
If you haven't been to visit the SingStore or My SingStar Online since Tuesday last week you should get your virtual selves there asap because the 5.12 patch is waiting for you. Once you're done with the update you will be able to share your in game snapshots with the world via Facebook, view all the songs in the SingStore by release date, plus we added a few new filters to the song selection carousel.
Now on to the SingStore update. I'm loving 'Kyrie' by Mr. Mister this week, P!nk and (obviously!) 'Livin' La Vida Loca' for which I shall also be getting the dance add-on so I can make sure I get the fullest Ricky Martin experience possible! Oh yes! Let's also not forget about Toto with 'Rosanna' or Take That or the Rock Steady Crew, ok?
Last but not least, some lucky SingStar team members are off to Gamescom in Cologne next week so if you want to see/hear/read what we get up to there, make sure you follow us on Twitter @SingStarHQ or if you're out there too, make sure you come and say hi.
See ya,
Nina xx
| | |
| --- | --- |
| In English | |
| Chris Brown | Forever |
| Dead By April | Losing You |
| Franz Ferdinand | No You Girls |
| Gossip | Heavy Cross |
| Katy B | Broken Record |
| Marshall Hain | Dancing In The City |
| Mr Mister | Kyrie |
| P!nk | Perfect |
| Ricky Martin | Livin' La Vida Loca |
| Rock Steady Crew | Hey You (The Rocksteady Crew) |
| Take That | Shine |
| The Script | Breakeven |
| Toto | Rosanna |
| Watershed | Indigo Girl |
| | |
| --- | --- |
| Dance add-ons | |
| The Black Eyed Peas | Shut Up [ORIG] |
| Ricky Martin | Livin' La Vida Loca |
Tracks have previously been released on a disc.
Franz Ferdinand – No You Girls – not released in SCEA territories.