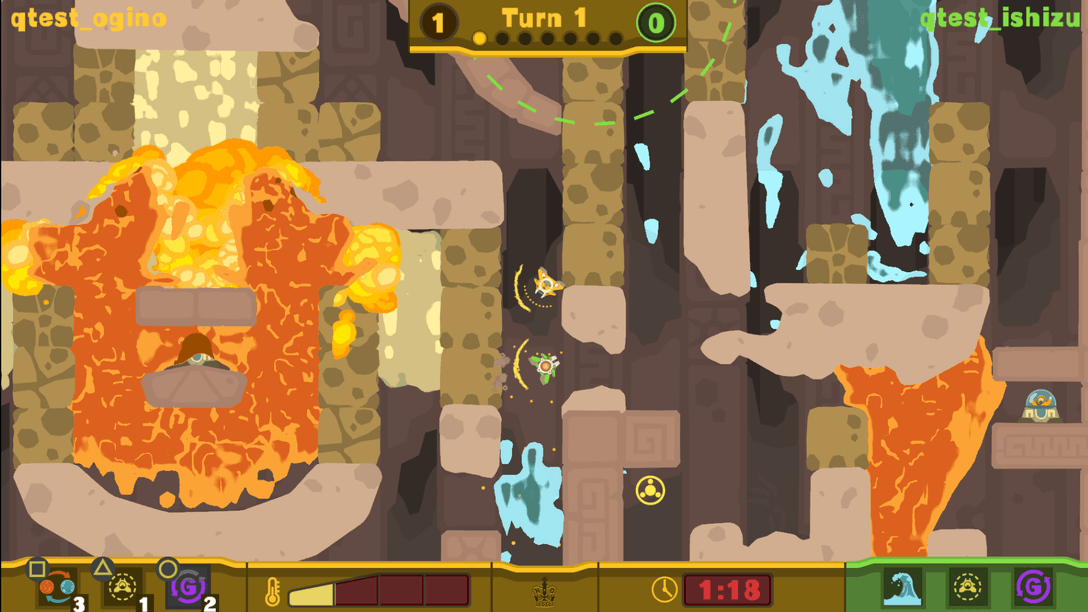 You saw us delve into the totally twisted minds of real life survivors in PixelJunk Shooter 2: The Survivor Files (on a YouTube docking station near you!). In the next installment of PixelJunk Shooter 2 video goodness, Q-Games presents a unique, documentary-style twist to the tutorial formula in our new PixelJunk Shooter 2 Online Battle Tutorial: Frolicking with Fleck!
Who here as been hesitant to hop into the PixelJunk Shooter 2 multiplayer fray? Are you too afraid to get your tail kicked by the hardcore vets? Well, join "Dustin Fleck," our esteemed narrator and battling expert, as he takes you back to Online Battle Basics. With great panache and verve, he'll show you how to hone the twitch reflexes you'll need to succeed in battle. And since the (free!) Shooter 2 multiplayer demo has been released, I'm sure there's plenty of fresh blood for you to take advantage of. You'll be an online battling stud in minutes!
Having fun playing Shooter 2's Online Battle? Share your favorite Online Battle moments by sending an e-mail to podcast@q-games.com. If they're up to snuff, we'll read them on our podcast, PixelJunk Radio. Click here for details on how to subscribe.
With that, I leave you one deep and profound observation: better THAT than an eggplant up the nose, kid! Just watch the video. You'll understand what I mean when you see it for yourself.