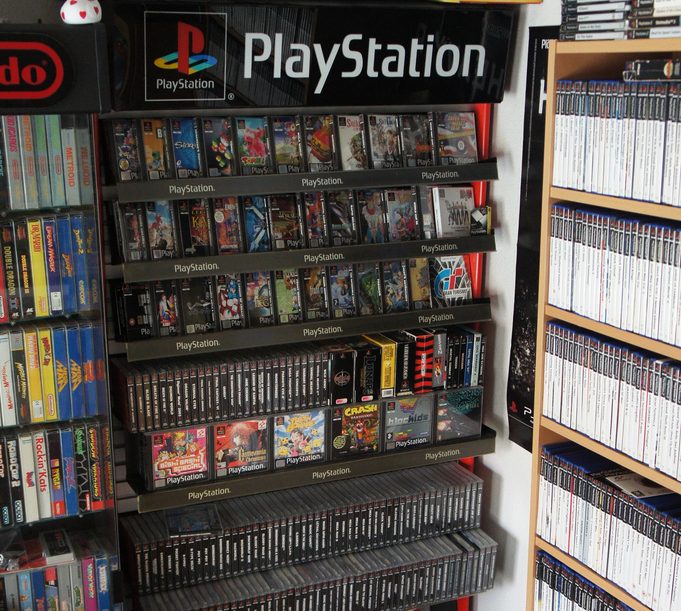 Over the last few years video game collecting has evolved from a niche hobby to a very popular way of staying in touch with your childhood, because almost every collector starts by buying the games that they played and loved as a kid.
However, some collectors are not satisfied with only having the games from their childhood, and they go on to collect every game for a system or every game that meets their specific criteria (rpg's, fighting games, press editions etc).
With an ever growing community of video game collectors, the demand for certain games rises and while there are enough FIFA '99s out there to make sure everyone can build a house with them, some games didn't get released in such high quantities. The demand for these games is many times higher than the supply, making them hard to find (rare) and sometimes very expensive.
With this settled, let's talk about why certain games get incredibly valuable, while others are worthless.
The first thing that applies to both collectors and the general 2nd hand game market is, of course, supply and demand as stated before. When there are a million copies sold of a game (ie. Gran Turismo) and no one needs a copy, prices will be very low. As an exception to this rule some games that are very common can be expensive because they are great games that had a big impact on people's lives (ie. Final Fantasy VII, Shadow of the Colossus).
When we go beyond the general market and dive into the "collectors economy" you find that rarity and notoriety becomes a factor. While some games can be extremely rare, as in only a couple of copies are known to exist, the price depends on the notoriety of the game. If it is a famous rare item like the Australian/New Zealand only Grand Theft Auto: Double Feature (PS 1) or Castlevania: Symphony of the Night (PS 1) then prices will easily exceed €150. But if it's a lesser known game like Destructo 2 (PS1) or Ocean Commander (PS2) then you don't have to pay a lot; it's just finding them is a problem. :)
For collectors of older consoles like the Nintendo NES and Atari 2600, the bulk of their money goes to normally released games, because back in those days there were no special/collectors/limited editions. As for PlayStation collectors like myself, obtaining the regular released games can be tough and expensive like the examples given before. But it really gets crazy when you go for the non-regular stuff like collectors editions, press kits (that were not for sale and were given to the press) and commemorative editions (to celebrate a certain event). A few examples of expensive non-regular items are: Final Fantasy X press kit (€500), Elemental Gearbolt Assassins Case (a press edition, €4000) and Gran Turismo Commemorative Disc (to celebrate 100 million Playstation discs being produced, €150).
One of the best parts about collecting PlayStation games is that, in collectors terms, it's still a young console. There are still games and special editions or variants out there that haven't been found yet by collectors, for example only a few months ago I discovered a press edition of Colin McRae Rally 2 that was unknown to exist. This makes "hunting" for Playstation stuff on places like eBay a lot more interesting: who knows what you'll find!
The games I've discussed in this article are only the tip of the iceberg and I could go on for hours and hours about rare and obscure PlayStation 1 and 2 games, did you for instance know there is a kaleidoscope "game" for the PS1 (Baby Universe) and that there are even rare FIFA variants out there?
If you are a PlayStation collector or enthusiast, or you just want to learn more about collecting for the PlayStation 1, 2, 3 and PSP, be sure to check out our PlayStation Collecting Community over at http://www.playstationcollecting.com/forum/ because that is the place to be! The site has an active community forum, weblog, twitter, facebook, youtube and (best of all) an immense game database with a collection tool where you can manage your video game collection.
Keep on collecting!
Xed / Sjoerd. Founder @ PlaystationCollecting.com