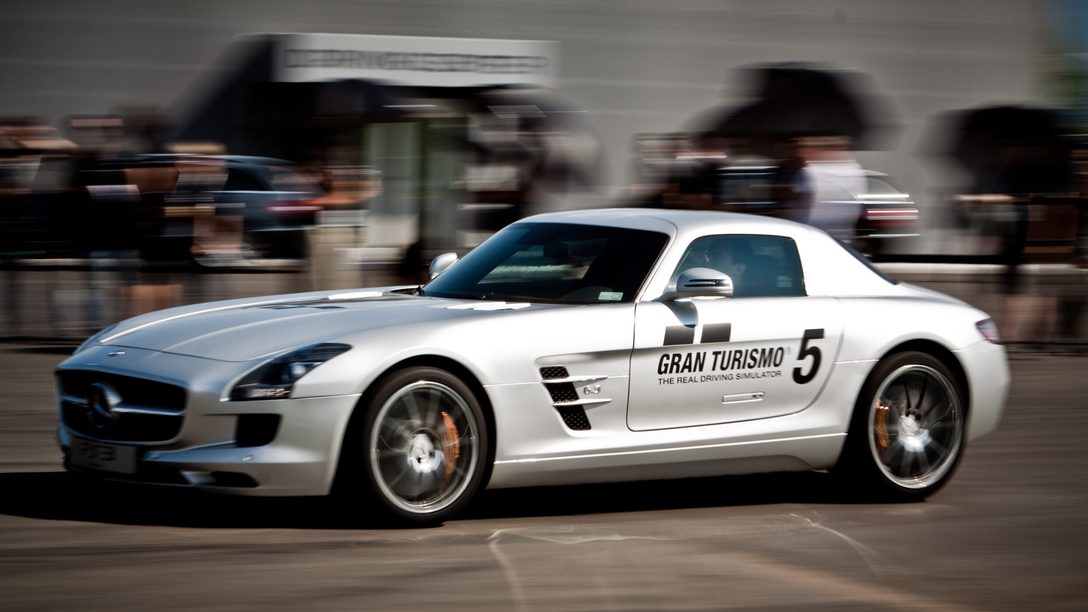 Following two action-packed days at the Red Bull Ring, Spielberg, Austria (yes apparently it is the place where Steven's name originated) we have our winner and proud owner of a brand new SLS AMG. Marco Calvo from Spain might well consider himself to be the most fortunate twenty something alive.
The 24 year-old Spanish student emerged as a deserved winner from amongst the ranks of the 15 Gran Turismo gamers who qualified for the Austrian grand finale by winning through the B-Spec-based competition within the GT5 Signature Edition game.
Over the course of two days the contestants faced a combination of GT5 and real-life, track-based tests of nerve and driving skill designed to establish who should take home the extraordinary prize of an SLS AMG.
Day one consisted of a GT5 time trial which saw the Italian finalist Matteo pull off a set of stunning, faultless drives to finish the first day at the top of the leaderboard. Unfortunately for him, his challenge unfolded in the latter stages of day two when we decamped to the famous Red Bull Ring for a series of real-life driving tests in a stunning fleet of SLS AMG vehicles.
Under the watchful eye of ex-F1 star David Coulthard who joined us at the track to assist in the technical supervision of proceedings, the finalists were eventually whittled down to four.
Finally during a series of high adrenaline, head-to-head drag races, a seemingly nerveless Marco managed to out-accelerate and out-brake all other competitors to climb from his car at the end of the final drag race against Guy Foster, the Irish contestant – the owner of the Stuttgart supercar.
So the journey is now complete for our Signature Edition owners and we congratulate Marco on his fantastic achievement, though one might guess that he may well be inundated with requests for lifts for some time to come!