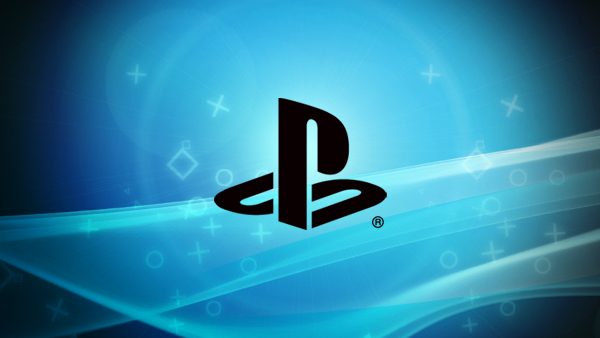 France seems to be a good country to develop games in these days. Not long ago we were impressed by the innovative adventure titles of Lexis Numerique (and especially by Red Johnson's Chronicles, and today we`re taking a look at Kylotonn and their upcoming PS3 title, The Cursed Crusade.
Some of you may know these guys from the popular PC FPS Bet on Soldier: Blood Sports. For their most recent project they stepped away from the shooter genre without suffering a loss in brutality. Their action-adventure, The Cursed Crusade, invites the player to step back to the period of the fourth crusade.
As this marks Kylotonn's debut on the PS3, we took the time to interview their co-founder, Yann Tambellini.
Mature RPG-games (or in your case Action-Adventures) from western developers are often set in medieval times and include mystic elements. What makes this mythology so appealing?
Every time we go medieval, we're looking back into our own past, into what we have been, what we have done. There might be some kind of dark fascination when we look at the barbarians we were; some kind of voyeurism. But what makes this era so appealing is the supposed absence of laws. In a medieval setting, we can use characters that are left to their own devices.
A good example of this would be civil war, where common laws are abolished. There's no police, no government, only common sense. The world enters a state that allows – or gives excuses for – situations of peril and violence. In the real world, these situations are terrible and must be avoided at all costs, but in games they give the designers the opportunities to offer action-based gameplay sequences, to tell stories with dramatic changes (necessary to narration) and to deliver powerful messages.
This being said, in The Cursed Crusade we don't have the excuse of killing because we're the good guys trying to save the world. The way the Fourth Crusade happened, it is very difficult to tell who's who and the player will often wonder, along with the characters, what side he's really on.
How do you ensure The Cursed Crusade is an outstanding co-operative experience?
The thing with a console is that it's usually located in your living room, so you've got a real proximity with the people playing with you. Why not use this proximity to make cooperative games, thus transforming it into conviviality? In this way, the console is the direct descendant of the arcade, and the perfect platform to create old-school co-operative beat'em up.
Plus, our fights are difficult and our combat system is technical. Alone, without co-operation, the players will have a very hard time staying alive. We want the players to fight the hordes of enemies back to back and we have designed many special features to help us reach that objective.
Aside from weaponry, players have a range of methods at their disposal with which to dispatch enemies. We didn't put them there just to make the game look good! The players will have to adapt to, understand and use their environment in the most efficient fashion, and this involves supporting each other, sticking together, mending each other's wounds, etc. We wanted to come back to the feelings of the old co-operative beat'em up games – focus on an enemy in particular, duel him, grab an item in the scenery and smash it on his head to buy some time, and then check with your companion if he's okay, then come back to the first guy, etc. – a tried and tested routine that urges the player to make crucial, split-second choices that will change his fate, or his teammate's.
You've said that the game is based on actual events and will provide players with something of a history lesson. Is it a lesson in French history or European history?
I'd say it's going to be more like a European history lesson. Of course, some events do take place in France but the Fourth Crusade is a more European thing: the crusader fleet was built by the Venetians and then the crusaders attacked Zara, in Croatia, before moving to Constantinople. The Fourth Crusade, like the other crusades before it, represents a mass of people moving from one place to another and staying in these places for years, thus greatly changing the lifestyle of the people who lived there.
The High Barons commanding the Fourth Crusade were not all French – I'm thinking namely of Bonifacio del Monferrato, leader of the crusade after the death of Renaud de Châtillon; the crusaders were of many European origins and cultures.
We all know that the crusades shaped the world as we know it. It would be a shame to talk about it and only mention France.
Did you take any inspiration from that other game also developed by a French developer and set during the Crusades – Assassin's Creed?
Well, not really. Of course, everyone here just loves Assassin's Creed, but the idea of making a game about the crusades didn't start with that game.
We were very much interested in the Fourth Crusade in the first place, because it is a story of greed, madness, and unnecessary deaths: it is a tragedy. You can tell a story is a tragedy when people are going to die for wrong, sometimes childish reasons. In a tragedy you know these people are going to die and that's what makes it tragic. The Fourth Crusade is exactly that.
In Assassin's Creed, the story is focused more about one character; the crusade is only the background of the story. In comparison, in our game the crusade is not a background element: it is the scenario, even though we have added some fantasy elements.
The other point is the architecture. Constantinople is not a traditional West-European medieval city. It is not also an Arabian city. Constantinople is the result of hundreds of year's Greek civilization also influenced by the invasion of the Roman Empire. So this city offers unique environments we do not often see in video games.
These days, sandy streets, oriental-looking fortresses and a guy in a white tunic make people think of Assassin's Creed but, to be honest, the gameplay and story in The Cursed Crusade are nothing like it. We didn't want to make 'our' Assassin's Creed. Although we won't deny we played it at length!