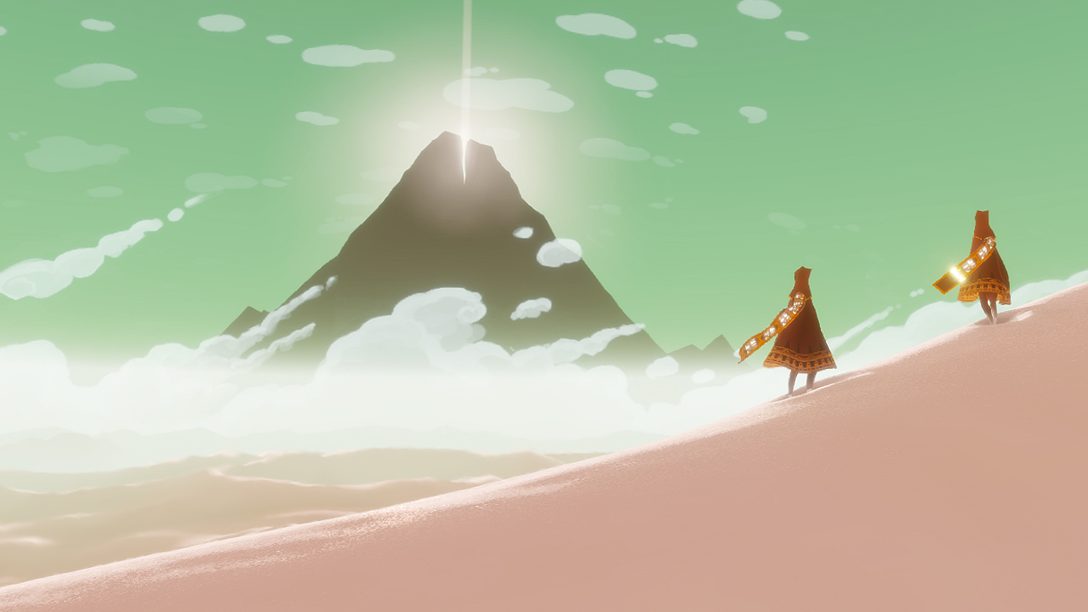 One of the highlights of E3 for me this year was seeing Journey receive such an enthusiastic response from everyone (and it did look particularly stunning on a 50 inch screen in the SCEE press room). Here's a few words from thatgamecompany, the talented team behind flOw and Flower, about their exciting new project…
Hello, there! Coming out of E3 a few weeks ago, we at thatgamecompany couldn't be more excited about the reception our latest game, Journey, received from both the press and general showgoers. Journey is our third game for PS3 and PSN, and we're trying something new, something that we hope changes the way people think about online gaming.

As you may have heard, in Journey, players take on the role of travelers headed to a mysterious mountain in the distance. But unlike our previous two games, flow and Flower, Journey presents our vision of what an online adventure can be.  As you explore Journey, you may cross paths with other travelers.  You can to join and play with up to one other player at a time.

But what makes Journey different is that there are no online lobbies, no matchmaking, no PSN IDs, and no chat. You are the character, limited to the ways of communication of the character itself. Will you choose to travel together – or go your own way? What secrets lie in the mysterious, sand-covered ruins of this world?
As mentioned over on the US PlayStation Blog, a small-scale closed beta trial will be taking place in the coming weeks, to test Journey's innovative and unusual multiplayer functionality. Whilst it'd be amazing to open this out to everyone out there who's excited about Journey, unfortunately numbers need to be kept very limited for technical reasons. But as it progresses, this trial will be extended into SCEE – the existing Beta Trial community and selected PlayStation Plus members will receive invitations in early July. Look out for more information about selection criteria and timings soon.