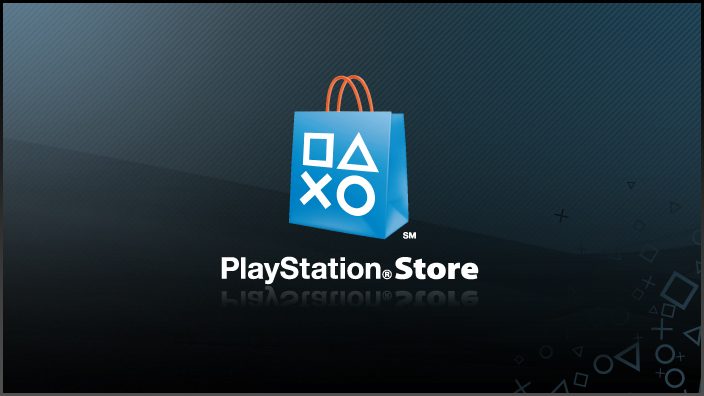 Hello everyone – Wednesday comes once more and once more we provide you with a hearty stew of gaming goodness.
Speed freak will be happy this week, as not only do we have a Sonic Generations demo for you, (although you'll have to wait until tomorrow to snag it) but also the full Blu-Ray release of Need for Speed: Hot Pursuit explodes onto the Store for digital download.
Speaking of Sonic, the blue one celebrates his 20th Anniversary tomorrow and to celebrate our pals at SEGA are bringing you a great deal on Sonic content with the 20th Anniversary bundle – Sonic, Sonic 2, Sonic 4 Episode 1, Sonic Adventure (and DX add-on), and the Sonic 4 dynamic theme are all available at a reduced bundle price for only 20 days, so if you're a lover of the speedy little hedgehog then nab it while you can.
Heaps of DLC this week, including content for big hitters like LA Noire, Mortal Kombat and LBP2 in the mix – check below for the full list.
You'll be hearing more from me on Friday this week, so I'll see you then.
PlayStation Store (via PS3, PSP and Media Go)
Full Games (PS3)
Akimi Village (£7.99/€9.99) Rating: PEGI 3
Availability: All locales
Need for Speed: Hot Pursuit (£23.99/€29.99) Rating: PEGI 7
Availability: All locales
Sonic the Hedgehog 20th Anniversary Bundle (£13.99/€17.99) Available from 23rd June Rating: PEGI 3
Availability: All locales
Episodes (PS3)
Back to the Future: Episode 4 (free with Season Pass) Rating: PEGI 12
Availability: All locales
Full Games (PSP)
LEGO Star Wars III: The Clone Wars (£31.99/€39.99) Rating: PEGI 7
Availability: Only available in Denmark, France, Germany, Ireland, Italy, Spain and United Kingdom
Demos (PS3)
Dungeon Siege III Demo Rating: PEGI 16
Availability: All locales
Sonic Generations 20th Anniversary Demo Available from 23rd June Rating: PEGI 3
Availability: All locales
Add-On Game Content (PS3)
American McGee's Alice™ (£7.99/€9.99) Rating: PEGI 16 (You need a copy of Alice: Madness Returns to play this content).
Availability: Not available in Austria, Denmark, Kuwait, Luxembourg, Norway, Saudi Arabia, Spain and United Arab Emirates
Magic: The Gathering – Duels of the Planeswalkers 2011 – Gold Deck Bundle (7.99/€9.99) Rating: PEGI 7
Availability: All locales
LA Noire – Nicolson Electroplating Arson Case (3.19/€3.99) Rating: PEGI 18
Availability: All locales
Marvel vs. Capcom 3 – Shadow Battle 10 (£0.79/€0.99) Rating: PEGI 12
Availability: All locales
EyePet Move – Lucky Dip Styling Pack: Animals 3 (free) Rating: PEGI 3
Availability: All locales
Operation Flashpoint: Red River – Valley of Death (£5.19/€6.59)Rating: PEGI 18
Availability: All locales
RUSE – All in One Pack (£8.99/€11.25) Rating: PEGI 16
Availability: All locales
LittleBigPlanet 2 – Tron: Evolution Mini Pack (£2.39/€2.99) Rating: PEGI 7
Availability: All locales
Mortal Kombat–

Klassic Skin Pack (£3.19/€3.99)

(Not available in Australia and Germany)

KillZone 3

From the Ashes Map Pack (£3.99/€4.99)
Map Pack Bundle (£7.99/€9.99)

Rating: PEGI 18
Availability: All locales

No More Heroes: Heroes' Paradise

Moto Geek 2 (£0.59/€0.79)
TSUBAKI M-O-E (£0.59/€0.79)
TSUBAKI + Moto Geek 2 Bundle (£0.95/€1.19)

Rating: PEGI 18
Availability: Not available in New Zealand, Saudi Arabia, South Africa and United Arab Emirates

Hyperdimension Neptunia

+300 Level Cap (£0.79/€0.99)
World's Labyrinth – A Tyrant who reigns over the Labyrinth (free)
Devil (B) (£0.79/€0.99)
Devil (C) (£0.79/€0.99)
Devil (H) (£0.79/€0.99)
Devil (L) (£0.79/€0.99)
Devil (S) (£0.79/€0.99)
Devil (W) (£0.79/€0.99)

Rating: PEGI 12
Availability: All locales

ModNation Racers

Prehistoric Props Pack (£3.99/€4.99)

Rating: PEGI 7
Availability: All locales

MX vs ATV Alive

Answer Rockstar (£0.59/€0.75)
Answer Skullcandy (£1.19/€1.49)
Fox Racing 360 SE (£1.19/€1.49)
KTM 350SXF MX (£1.99/€2.49)
KTM 450SX ATV (£1.99/€2.49)
One Industries Kombat (£0.59/€0.75)
One Industries Rockstar (£0.59/€0.75)
Quarry Nationals Events Pack (£3.19/€3.99)
Thor Core (£1.19/€1.49)
Yamaha YZ125 MX (£1.99/€2.49)
Yamaha YZ250 F MX (£1.99/€2.49)
Yamaha YZ450F MX (£1.99/€2.49)
Unlock Pack – Performance Brakes (£0.59/€0.75)
Unlock Pack – Performance Suspension (£0.59/€0.75)
Unlock Pack – Performance Tires (£0.59/€0.75)

Rating: PEGI 12
Availability: All locales

Rock Band Network

Veil of Illumination Part One – Andromeda (£0.99/€1.49)
Veil of Illumination Part Two – Andromeda (£0.99/€1.49)
Deception: Concealing Fate Part Two – TesseracT (£0.99/€1.49)
Chameleon Carneval – Andromeda (£0.99/€1.49)
Half Crazy – Jukebox the Ghost (£0.99/€1.49)

Rating: PEGI 12
Availability: Not Available in Croatia, Czech Republic, Greece, India, Israel, Kuwait, Luxembourg, Poland, Russian Federation, Saudi Arabia, Slovenia, South Africa, Turkey, Ukraine, UAE

Rock Band 3

Maroon 5 Pack 02 (£2.99/€3.59)(contains the following songs also available separately)

Misery (£0.99/€1.49)
This Love (£0.99/€1.49)
Won't Go Home Without You (£0.99/€1.49)

Puddle of Mudd Pack 01 (£2.99/€3.59)(contains the following songs also available separately)

Blurry (£0.99/€1.49)
Control (£0.99/€1.49)
She Hates Me (£0.99/€1.49)

Rating: PEGI 12
Availability: Not Available in Croatia, Czech Republic, Greece, India, Israel, Kuwait, Luxembourg, Poland, Russian Federation, Saudi Arabia, Slovenia, South Africa, Turkey, Ukraine, UAE

Yoostar 2

I Don't like your Jerk-Off Face (£1.39/€1.75)
I Want more Life (£1.39/€1.75)
Sow Royal Oats (£1.39/€1.75)
May I borrow your Towel? (£1.39/€1.75)
The Shrieking Eels (£1.39/€1.75)
True Love (£1.39/€1.75)
Spock's Brother from Another Mother (£1.39/€1.75)
French Flag (free)
Italian Flag (free)
Spanish Flag (free)
UK Flag (free)
German Flag (free)
American Flag (free)

Rating: PEGI 12

Availability: Not Available in Belgium, India, Netherlands, Portugal, Russian Federation and Ukraine
Add-On Game Content (PSP)
Buzz: TUMQ – Prehistoric Quiz(£3.19/€3.99) Rating: PEGI 3Availability: Not available in Greece and United Arab Emirates
FirstPlay (PS3)
FirstPlay Episode 62(£0.99/€1.20)Availability: Ireland and UK only
Avatars (PS3)
James Pond 2: Robocod

Angry Teddy Avatar (£0.20/€0.25)

Dragon's Lair 2: Time Warp–

Avatar Bundle (£0.79/€0.99)(contains the following avatars also available separately)

Cherub Avatar
Dirk Avatar
Mordroc Avatar
Mother-in-Law Avatar
Time Machine Avatar

All available @ £0.20/€0.25

Ape Escape

Avatar Bundle 1 (£0.79/€0.99)(contains the following avatars also available separately)

Jumping Ape Avatar
Scared Ape Avatar
Happy Ape Avatar
Dancing Ape Avatar
Cheerful Ape Avatar
Punching Ape Avatar

All available @ £0.20/€0.25

Avatar Bundle 2 (£0.79/€0.99)(contains the following avatars also available separately)

Hammer Ape Avatar
Panda Ape Avatar
Shy Ape Avatar
Dizzy Ape Avatar
Worried Ape Avatar
Quarterback Ape Avatar

All available @ £0.20/€0.25

EyePet

Ship's Captain Pet Avatar (£0.20/€0.25)
Pet with Butterfly Avatar (£0.20/€0.25)
Cow Pet Avatar (£0.20/€0.25)
Themes (PS3)
Dynamic Themes (PS3)
Dragon's Lair II: Time WarpTheme (£1.59/€1.99)
Ape EscapeDynamic Theme (£1.59/€1.99)
The Studio– Chemical Colours to Wild Machine Dynamic Theme by Blind Salida (£2.39/€2.99)
Disruptive Themes

Blue Waves Dynamic Theme (£1.59/€1.99)
Saturn's Rings Dynamic Theme (£1.59/€1.99)

Lama Themes

Infrared Helicopter Vision Theme (£1.59/€1.99)
Island Sunrise Theme (£1.59/€1.99)
Street Race Car Theme (£1.59/€1.99)
Timelapse Clouds Theme (£1.59/€1.99)
Wallpapers (PS3)
Akimi Village Wallpaper (free)
Videos (PS3)
LA Noire–

Official Trailer 3
The Technology Behind the Performance

Child of Eden SynthesiaTrailer
Crysis 2 RetaliationTrailer
Virtua Tennis 4 Game, Set and MatchTrailer
Akimi VillageTrailer
Super Street Fighter IV Arcade Edition Launch Trailer