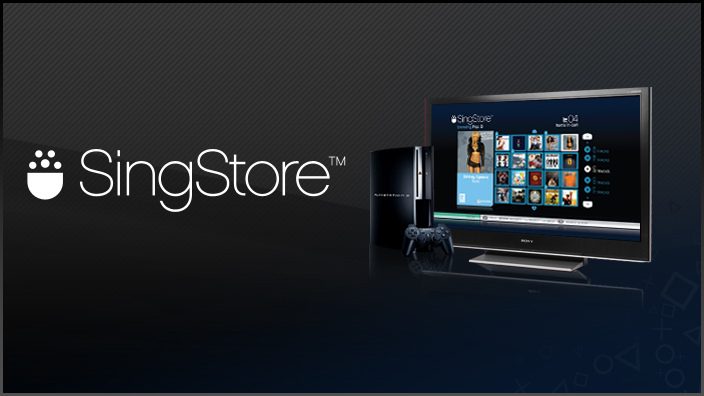 Hiya,
Here I am again with another SingStore update after three weeks of nothingness on the singing, dancing and guitar front.
So, what have I got for you to keep you occupied over the upcoming Easter and Royal Wedding bank holiday bonanza?
Let's start with the bundles of musical joy we call song packs of which we have no less than three in this update. For those of you who didn't think Oklahoma! was the best the world of musical theatre had to offer (you know who you are), feast your vocal chords on this: Songs From Andrew Lloyd Webber features five infamous songs from Cats, Phantom of the Opera, Whistle Down the Wind, Love Never Dies and Joseph. What do you reckon? Popular enough for you? ☺
Also in the song pack section, a bit of a special thing that will make your lives just that little bit easier. The Dance Off and Rock Out packs are not just great song collections in themselves but the respective dance and guitar add-on packs for them are now available.
What does that mean? Easy peasy: get the song pack, get the add-on pack and you'll own all dance add-ons for the songs in the Dance Off pack and all guitar add-ons for the Rock Out pack in one go. Massive time saver!
Single songs I am going to try out are from Jessie J., The Killers and Eros Ramazzotti plus I'll be waving the Move controller around to Toploader and 'Boogie Wonderland'.
Happy Easter, enjoy Kate and Wills' wedding if you're going (my invite must have got lost in the post) and I shall see you again after all that.
Nina xx
In English
BWO
Temple of Love
Jessie J
Do It Like A Dude
Leona Lewis
Happy
Senses Fail
Family Tradition
The Killers
Read My Mind
The Shangri Las
Remember (Walking In The Sand)
Von Hertzen Brothers
Freedom Fighter
In Italian
Eros Ramazzotti
Stella Gemella
In Spanish
El Koala
Opá yo viazé un corrá

La Oreja de Van Gogh

Pop

Dance add-ons
Earth Wind & Fire
Boogie Wonderland
Toploader
Dancing In The Moonlight
Taio Cruz
Break Your Heart
Dizzee Rascal/Armand Van Helden
Bonkers
Song packs
Songs From Andrew Lloyd Webber
Whistle Down The Wind
No Matter What
Cats
Mr.Mistoffelees
Joseph and the Amazing Technicolor Dreamcoat
Joseph Megamix
Love Never Dies
'Til I Hear You Sing
The Phantom of the Opera
The Music of the Night
Dance Off – dance add-on pack available
2 Unlimited
No Limit
Avril Lavigne
Sk8er Boi
Sister Sledge
We Are Family
Ciara
One Two Step
Pink
Get The Party Started
Rock Out – guitar add-on pack available
T. Rex
20th Century Boy
The Killers
When You Were Young
Snow Patrol
Chasing Cars
Franz Ferdinand
Take Me Out
Motörhead
Ace Of Spades
Tracks have previously been released on a disc.
All tracks released worldwide apart from Jessie J and the Eros Ramazzotti.