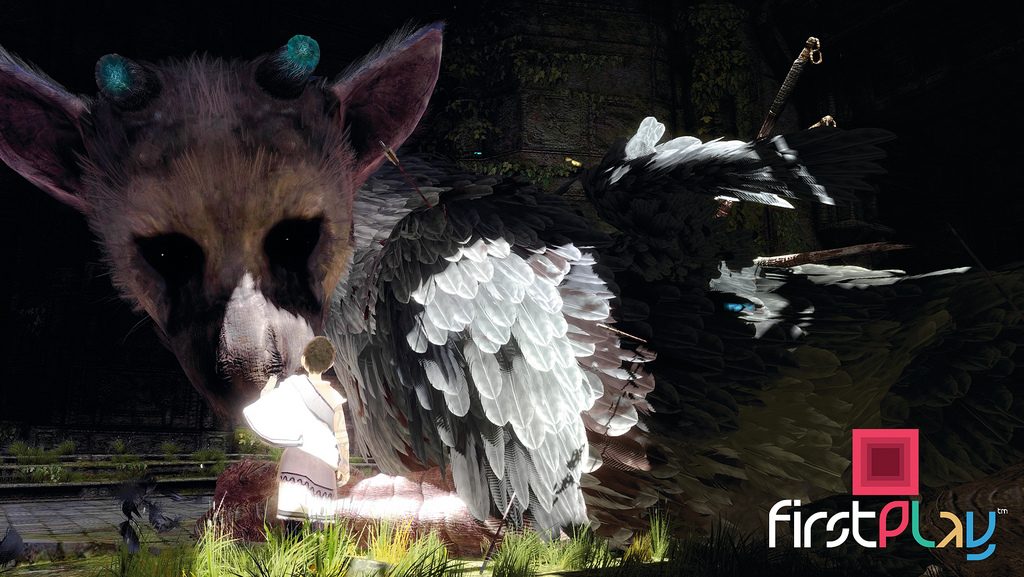 Hello everyone,
I consider myself a man of culture and understanding, but I will fight you with fists if you disagree that Ico is the best game made on any system from any time. It just is. So I was particularly excited to visit the studio of Team Ico for a look at their latest game, The Last Guardian, and an interview with chief creative director Fumito Ueda, all of which you can see in this week's FirstPlay.
Episode 48 will be on the Store from this Wednesday, and apart from the awesome Last Guardian it also includes a preview of mental PlayStation Move slasher No More Heroes: Heroes Paradise, and our guide to why you must play fantastic PSN puzzler Stacking if you haven't already.
On top of that we're also reviewing veteran ass-kicker RED on Blu-ray, talking to developer Traveller's Tales about the history of the Lego games, rounding up our favourite surprise endings on PS3 and a look at some of the latest downloadable games on the Store.
There's also a round-up of the latest PSP comics, and our regular screenshot galleries, which this week include looks at Crysis 2, Deus Ex: Human Revolution and Lord Of The Rings: War In The North.
All of this comes for just 99p, or less if you pick up a 12 week subscription for £8.99.
If you have any feedback you can email at FirstPlay@futurenet.com, or we're on Twitter at @firstplay_uk. I'm @nathanditum, producer Dave is @bodbod and assistant producer James is @James_Jarvis. We'd love to hear from you.
And don't forget you can sign up for the FirstPlay newsletter at http://www.firstplay.co.uk/register to have regular news and content updates delivered directly.
See the Future of PS3. First.