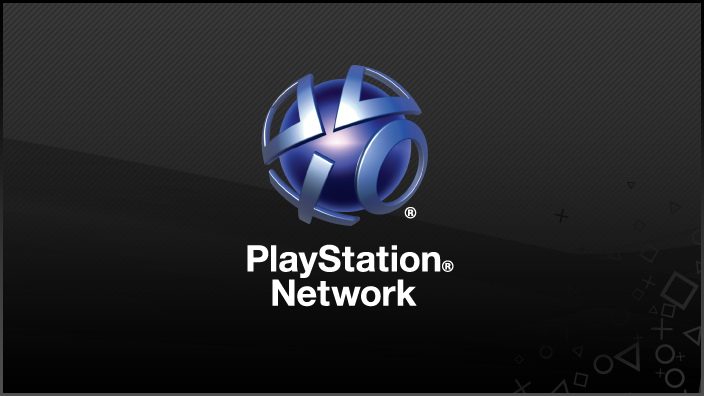 A new month, a new pool of content, new special offers and new price reductions, so grab a bargain.
PixelJunk Shooter 2 is finally with us – you're tasked with escaping, [SPOILAAR ALURT!!!1!] the belly of the beast that swallowed you up at the end of the first game, while saving all the survivors you can.
The criminally under-rated Prince of Persia (2008) is published too, starring Nolan North – the hardest working voice over artist in video games – but sadly you'll have to wait until tomorrow.
Speaking of tomorrow, I think we're publishing some sort of 'First Strike' map pack for some kind of military first-person shooter named Call of Duty: Black Ops. Apparently it's quite popular…
PSone – Legacy of Kain: Soul Reaver joins us on the EU Store, proving that you don't need a bottom jaw when you've got a snazzy pashmina type thing to keep the flies off. Oh, I seem to remember there's a tale of revenge and vampire killing in there somewhere as well.
New DLC for Dead Space 2, Marvel vs. Capcom 3, Need for Speed: Hot Pursuit and more – loads of avatars for Ferrari fans and a smattering of dynamic themes.
More next week – what's being published on the 9th? GREAT SCOTT! I can't possibly tell you that.

PlayStation Store (via PS3, PSP and Media Go)
Special Offers
(Offer prices available until the 16th March)
Kung-Fu Live (was – £10.99/€13.99 now – £7.99/€9.99)
Wakeboarding HD (was – £11.99/€14.99 now – £5.49/€6.99)
HAZE – Destruction Pack (was – £3.99/€4.99 now – £2.39/€2.99)
Shift Extended (mini) (was – £3.49/€3.99 now – £1.74/€1.99)
Age of Hammer Wars (mini) (was – £3.49/€3.99 now – £1.74/€1.99)
Star Hammer Tactics (mini) (was – £2.49/€2.99 now – £1.24/€1.49)
Tom Clancy's Rainbow 6 (PSone) (was – £3.99/€4.99 now – £2.99/€3.59)
Toy Story Racer (PSone) (was – £4.79/€5.99 now – £2.39/€2.99)
Toy Story 2 (PSone) (was – £4.39/€5.49 now – £2.39/€2.99)
DC Universe Online 90-day subscription (was – £27.99/€34.99 now – £19.99/€24.99)
Permanent Price Reductions
AFL Challenge (PSP) (now – £4.79/€5.99)
Rugby League Challenge (PSP) (now – £4.79/€5.99)
Gold Fever (mini) (now – £2.49/€2.99)
Rocks n Rockets (mini) (now – £2.49/€2.99)
Panda Craze (mini) (now – £2.49/€2.99)
Shapo (mini) (now – £2.49/€2.99)
Caterpillar (mini) (now – £2.49/€2.99)
Full Games (PS3)
PixelJunk Shooter Part 2 (£6.29/€7.99) Rating: PEGI 7
Availability: All locales File Size: 144 MB
Prince of Persia (£15.99/€19.99) Rating: PEGI 12
Availability: All locales File Size: 5415 MB
(Releases Thursday, 3rd March)
StarDrone (£6.29/€7.99) Rating: PEGI 3
Availability: All locales File Size: 88 MB
Full Games (PSP)
Final Fantasy II (£7.99/€9.99) Rating: PEGI 12
Availability: Not available in Israel, Kuwait and Ukraine File Size: 206 MB
NEOGEO Station (PSP)
Magician Lord (£5.49/€6.99) Rating: PEGI 7
Availability: Not available in Israel, Kuwait and Ukraine File Size: 13 MB
PSP Essentials (PSP)
Harry Potter and the Half Blood Prince (£7.99/€9.99) Rating: PEGI 12
Availability: Not available in Israel, Kuwait and Ukraine File Size: 299 MB
minis (PS3 and PSP)
Wackylands Boss (£3.99/€4.99) Rating: PEGI 12
Availability: Not available in Israel, Kuwait and Ukraine
Basha Baloot (£3.49/€3.99) Rating: PEGI 3
Availability: Not available in Austria, Belgium, France, Germany, Israel, Italy, Kuwait, Luxembourg, Netherlands, Portugal, Russia, Spain, Switzerland and Ukraine
PSone Classics (PS3 and PSP)
Legacy of Kain: Soul Reaver (£7.99/€9.99) Rating: PEGI 12
Availability: Not available in Australia, Germany and New Zealand File Size: 378 MB
Demos (PS3)
Call of Duty: Black Ops Single Player Demo Rating: PEGI 18
Availability: Not available in Germany File Size: 1280 MB
Add-On Game Content (PS3)
Call of Duty: Black Ops – First Strike Map Pack (£11.49/€14.49) Rating: PEGI 18
Availability: All locales File Size: 1377MB (appx)
(Releases Thursday, 3rd March)
Dead Space 2 – Severed (£5.49/€6.99) Rating: PEGI 18
Availability: Not available in Germany File Size: 1757MB
Marvel vs. Capcom 3: Fate of Two Worlds
Costume Pack (£3.99/€4.99)
Shadow Battle 01 (free)
Rating: PEGI 12
Availability: All locales
Bugatti Veyron 16.4 Centenaire (£0.79/€0.99)
Bugatti Veyron 16.4 Grand Sport Sang Bleu (£0.79/€0.99)
Ferrari 599 Gtb Fiorano China Edition (£0.79/€0.99)
Ford Shelby Gt 500 (£0.79/€0.99)
Nissan 370Z Optional Parts (Yellow) (£0.79/€0.99)
Rating: PEGI 12
Availability: All locales
WWE Smackdown vs. Raw 2011 – WWE Discount Pack 02 (£1.99/€2.49) Rating: PEGI 16
Availability: All locales
(Individual items available from in-game store)
Premier Manager – Transfer Window Update 1 (£1.59/€1.99) Rating: PEGI 3
Availability: All locales
Bronze Conditioning Boost (£0.79/€0.99)
Bronze Endurance Boost (£0.79/€0.99)
Bronze Reflexes Boost (£0.79/€0.99)
Bronze Speed Boost (£0.79/€0.99)
Bronze Strength Boost (£0.79/€0.99)
Bronze Toughness Boost (£0.79/€0.99)
Bronze XP Pack (£1.59/€1.99)
Silver Conditioning Boost (£1.19/€1.49)
Silver Endurance Boost (£1.19/€1.49)
Silver Reflexes Boost (£1.19/€1.49)
Silver Speed Boost (£1.19/€1.49)
Silver Strength Boost (£1.19/€1.49)
Silver Toughness Boost (£1.19/€1.49)
Silver XP Pack (£2.39/€2.99)
Gold Conditioning Boost (£1.59/€1.99)
Gold Endurance Boost (£1.59/€1.99)
Gold Reflexes Boost (£1.59/€1.99)
Gold Speed Boost (£1.59/€1.99)
Gold Strength Boost (£1.59/€1.99)
Gold Toughness Boost (£1.59/€1.99)
Gold XP Pack (£3.19/€3.99)
Platinum XP Pack (£5.49/€6.99)
Champion Mode Antonio Chavez (£0.79/€0.99)
Champion Mode Dwight Cooper (£0.79/€0.99)
Champion Mode Isaac Frost (£0.79/€0.99)
Champion Mode Keyshawn Hayes (£0.79/€0.99)
Champion Mode Kobe Nichols (£0.79/€0.99)
Champion Mode Lucius Palmer (£0.79/€0.99)
Champion Mode Meldrick Johnson (£0.79/€0.99)
Champion Mode Mike Walker (£0.79/€0.99)
Champion Mode Post Prison Andre (£0.79/€0.99)
Champion Mode Raul Castillo (£0.79/€0.99)
Champion Mode Reggie Stewart (£0.79/€0.99)
Champion Mode Ricardo Alvarez (£0.79/€0.99)
Champion Mode Wilfred Rosario (£0.79/€0.99)
Champion Mode Young Pro Andre (£0.79/€0.99)
Champion Mode Boxer Bundle (£5.49/€6.99)
Online Pass (£7.99/€9.99)
Rating: PEGI 16
Availability: All locales
ModNation Racers – Progressive Props Pack (free) Rating: PEGI 7
Availability: All locales
Need for Speed: Hot Pursuit
Countach 5000 Quattrovalo (£2.39/€2.99)
Diablo SV (£2.39/€2.99)
Sesto Elemento SV (£2.39/€2.99)
Lamborghini Untamed Pack (£5.49/€6.99)
Rating: PEGI 7
Availability: All locales
EyePet Move – Medieval Styling Pack (£2.39/€2.99) Rating: PEGI 3
Availability: All locales
Birdman – Money to Blow (£1.19/€1.49)
Busta Rhymes – Pass the Courvoisier, Part II (£1.19/€1.49)
D4L – Laffy Taffy (£1.19/€1.49)
Missy Elliot – Get your Freak On (£1.19/€1.49)
Rating: PEGI 12
Availability: All locales
Digital Underground – The Humpty Dance (£1.19/€1.49)
F.L.Y. – Swag Surfin' (£1.19/€1.49)
Far East Movement – Like a G6 (£1.19/€1.49)
T.I. – Whatever You Like (£1.19/€1.49)
Rating: PEGI 12
Availability: Not available in Belgium, France, Germany, Ireland, Italy, Portugal, Spain and United Kingdom
Nine Inch Nails – Pretty Hate Pack 01(£3.49/€5.29) (contains the following songs also available separately)
A Terrible Lie (£0.99/€1.49)
Sanctified (£0.99/€1.49)
The Only Time (£0.99/€1.49)
Head Like a Hole (£0.99/€1.49)
Rating: PEGI 12
Availability: Not available in Croatia, Czech Republic, Greece, India, Israel, Kuwait, Luxembourg, Poland, Russian Federation, Saudi Arabia, Slovenia, South Africa, Turkey, Ukraine and UAE
Add-On Game Content (PSP)
Lord of Arcana – DLC Pack 2 (free) Rating: PEGI 16
Availability: Not available in Israel, Kuwait and Ukraine
FirstPlay (PS3)
FirstPlay Episode 47 (£0.99/€1.20)
Availability: Ireland and UK only
Avatars (PS3)
1957 Ferrari 250 Testa Rossa Avatar
1962 Ferrari 250 GTO Avatar
1963 Ferrari 250 LM Avatar
1967 Ferrari 330 P4 Avatar
1969 Ferrari 365 GTS4 Avatar
1970 Ferrari 512 M Avatar
1970 Ferrari 512 S Avatar
1971 Ferrari 365 GTB4 Competizione Avatar
1984 Ferrari GTO Avatar
1987 Ferrari F40 Avatar
1989 Ferrari 348 TB Avatar
1993 Ferrari 348 Challenge Avatar
1994 Ferrari F333 SP Avatar
1994 Ferrari F355 Berlinetta Avatar
1994 Ferrari F512 M Avatar
1995 Ferrari F355 Challenge Avatar
1995 Ferrari F50 Avatar
1996 Ferrari 550 Maranello Avatar
1996 Ferrari F50 GT Avatar
1999 Ferrari 360 Modena Avatar
2002 Enzo Ferrari Avatar
2002 Ferrari 360 GT Avatar
2002 Ferrari 575M Maranello Avatar
2003 Ferrari 575 GTC Avatar
2005 Ferrari F430 Spider Avatar
2005 Ferrari FXX Avatar
2006 Ferrari 599 GTB Fiorano Avatar
2006 Ferrari F430 Challenge Avatar
2006 Ferrari F430 GTC Avatar
2007 Ferrari 430 Scuderia Avatar
2007 Ferrari 612 Sessanta Avatar
2008 Ferrari California Avatar
2009 Ferrari 458 Italia Avatar
2009 Ferrari 599XX Avatar
All available @ £0.20/€0.25
Ferrari: The Race Experience
1984 Ferrari GTO Avatar
2006 Ferrari 599 GTB Fiorano Avatar
2007 Ferrari 612 Sessanta Avatar
2009 Ferrari 458 Italia Avatar
2009 Ferrari 599XX Avatar
2008 Ferrari California Avatar
2006 Ferrari F430 Challenge Avatar
2006 Ferrari F430 GTC Avatar
2005 Ferrari FXX Avatar
2003 Ferrari 575 GTC Avatar
2002 Ferrari 360 GT Avatar
2002 Ferrari 575M Maranello Avatar
1999 Ferrari 360 Modena Avatar
1996 Ferrari 550 Maranello Avatar
1995 Ferrari F355 Challenge Avatar
1995 Ferrari F50 Avatar
1994 Ferrari F333 SP Avatar
1994 Ferrari F355 Berlinetta Avatar
1993 Ferrari 348 Challenge Avatar
1989 Ferrari 348 TB Avatar
1987 Ferrari F40 Avatar
1971 Ferrari 365 GTB4 Competizione Avatar
1970 Ferrari 512 M Avatar
1970 Ferrari 512 S Avatar
1969 Ferrari 365 GTS4 Avatar
1963 Ferrari 250 LM Avatar
1962 Ferrari 250 GTO Avatar
1957 Ferrari 250 Testa Rossa Avatar
All available @ £0.20/€0.25
Avatar Bundle 1 (£0.79/€0.99) (contains the following avatars also available separately)
Wrestler Avatar (£0.20/€0.25)
Strongman Avatar (£0.20/€0.25)
Gentleman Avatar (£0.20/€0.25)
Kid One Avatar (£0.20/€0.25)
Kid Two Avatar (£0.20/€0.25)
Avatar Bundle 2 (£0.79/€0.99) (contains the following avatars also available separately)
Paint One Avatar (£0.20/€0.25)
Paint Two Avatar (£0.20/€0.25)
Paint Three Avatar (£0.20/€0.25)
Numbers Avatar (£0.20/€0.25)
Skeleton Avatar (£0.20/€0.25)
Burning Avatar (£0.20/€0.25)
Urban Avatar (£0.20/€0.25)
Premium Themes (PS3)
Blue (£1.19/€1.49)
Design (£1.19/€1.49)
Energy (£1.19/€1.49)
Disruptive Themes – DP Materials: Chalkboard Theme (£0.79/€0.99)
Dynamic Themes (PS3)
Dynamic Cartoon Rabbit Theme (£1.59/€1.99)
Dynamic Walking Easter Eggs Theme (£1.59/€1.99)
Disruptive Themes – DP Leprechaun Theme (£1.99/€2.49)
Dragon Rider Dynamic Theme (£1.25/€1.59)
Dragon Battle Dynamic Theme (£1.25/€1.59)
Smoke Dynamic Theme (£1.25/€1.59)
TRON Dynamic Theme (£1.25/€1.59)
PixelJunk Shooter Part 2 Dynamic Theme (£1.59/€1.99)
MotorStorm: Apocalypse Rookie Dynamic Theme (£1.59/€1.99)
Themes (PSP)
Valkyria Chronicles II Theme Pack (free)
Wallpapers (PS3)
Desert Wallpaper
Forest Wallpaper
Mountains Wallpaper
Ruins Wallpaper
Swamp Wallpaper
Videos (PS3)
PixelJunk Shooter Part 2 Launch Trailer
Ace Combat Acah Tow Trailer
Deus Ex: Human Revolution Adam Jensen Profile Trailer
Stacking Trailer
Yakuza 4 Demo Trailer
Videos (PSP)
Tactics Ogre Launch Trailer