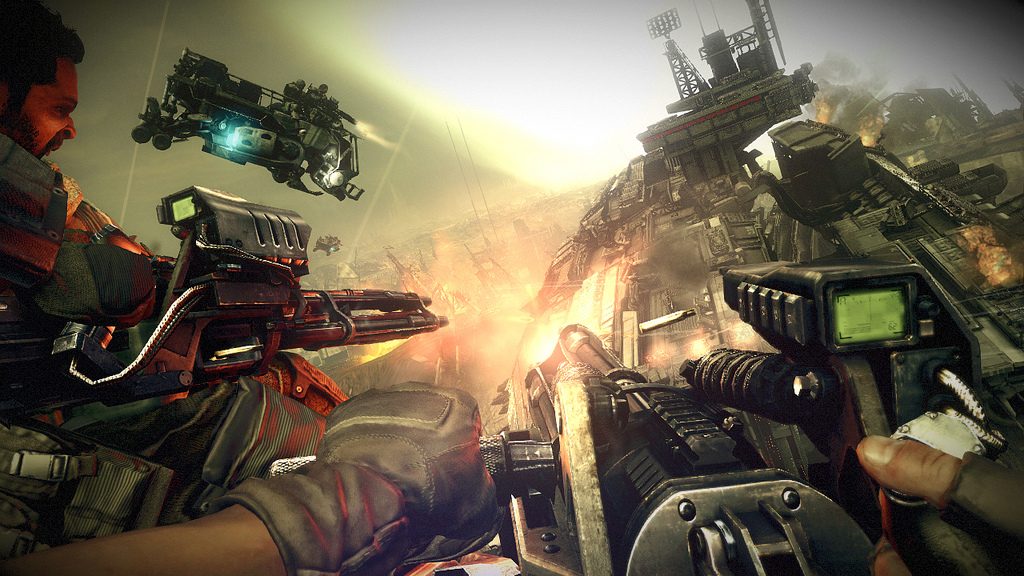 To every Killzone fan in Australia…the time has come.
Do you think you have what it takes to be labelled the ultimate ISA soldier? Ex Australian Special Forces Soldier, The Commando is leading the recruit and is on the hunt for the most experienced gamers to compete against the best in their field, and take on the evil Helghast army and the world of Helghan in Killzone 3.
The exclusive ISA Recruitment Drive will take place from 19:00 on Tuesday 22 February 2011 at a central Sydney location. The event will feature Killzone 3 themed rooms, complete with stereoscopic 3D gaming setups, ( PS Move Sharp Shooter enabled!), game giveaways, plus a range of activities designed to simulate the 'true' Killzone experience. Oh yes, and there will be one Killzone 3 Helghast Edition pack for one lucky winner. Transport will be provided from Central station for all attending new recruits. This is a national competition so we will also be offering travel and accommodation to the selected interstate based winners. Be sure to read all of the terms and conditions. All that is required from you is the belief and confidence that you have what it takes to prove yourself amongst your gaming peers. Are your Killzone skills up to the test?
For your chance to fast track the enlistment process and win entry to the Killzone 3 ISA Recruitment event in Sydney, tell us in 25 words or less why you are the ULTIMATE Killzone fan. Send your entry in via email with your PSN ID as the subject line to competitions@au.playstation.com.
Visual evidence is encouraged! While only optional, we invite you to provide supporting photos / videos that you are happy for us to share with the PlayStation Community via Facebook.com/playstationau. All entries will be judged on creativity and effort applied.
Be sure to read all of the terms and conditions.
Note: You must be over 18 to enter this competition.
Remember, to survive Killzone 3 you'll have to know your enemy…GOOD LUCK.
Tweet at #Killzone3AU