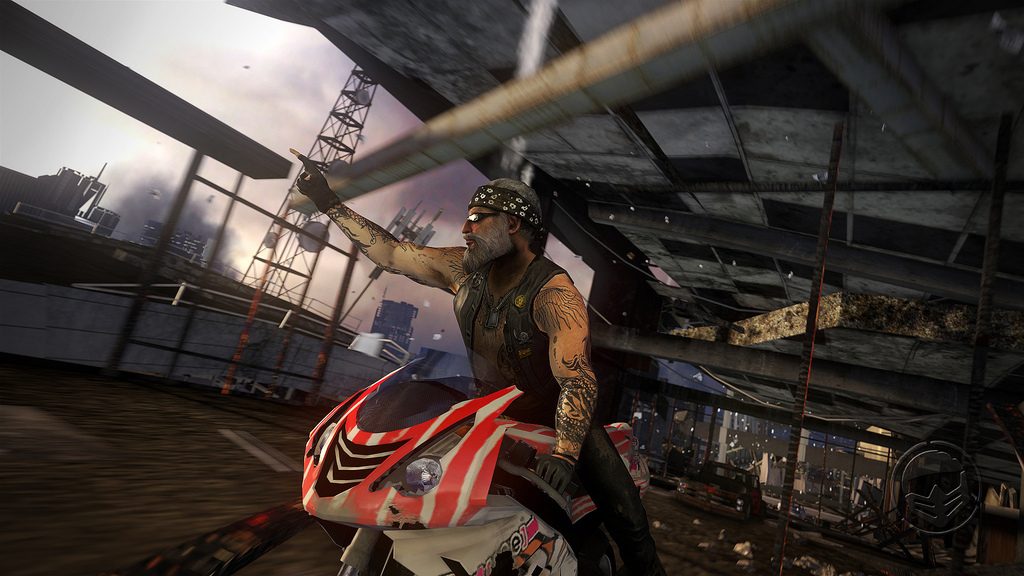 Hi again,
Yesterday I paid one of my irregular visits to our research technicians in the building they share with our embedded testers and sound engineers. Once again they blew my mind with their staggering glimpses of tomorrow's world. Videos of Sony prototypes such as the head-mounted display and the volumetric cylinder show how exciting the exponential growth of technology for games really is. The Holodeck is closer than any of us could imagine!
About five years ago, at the same time MotorStorm was in pre-production, I shared a studio space with these guys, and they were adamant that stereoscopic 3D gaming was going to be far more compelling than 3D movies. To prove it, they built a 3D simulation of our local race track and stunned us all. Politicians, senior SCEE Execs and pro race drivers all secretly visited to see what the modest geniuses we hired from British Aerospace Engineering had achieved.
The culmination of that work can be seen in MotorStorm Apocalypse. It is now regularly described as the best example of 3D gaming you can get, so all that research and development looks like it was well worth it. Hopefully most of you will at least get to see the 3D, but even more than that I hope you get to play it. This video is one we've made to showcase the tech – it's 2D on the blog but you'll be able to grab the 3D version from the PSN store to view on a 3DTV.
It's so cool to see a 'blue sky' technology grow into a real game in this way. Maybe in a few years I'll be back here with a video of something I saw yesterday, but till then, the 3D revolution will suffice. ;)