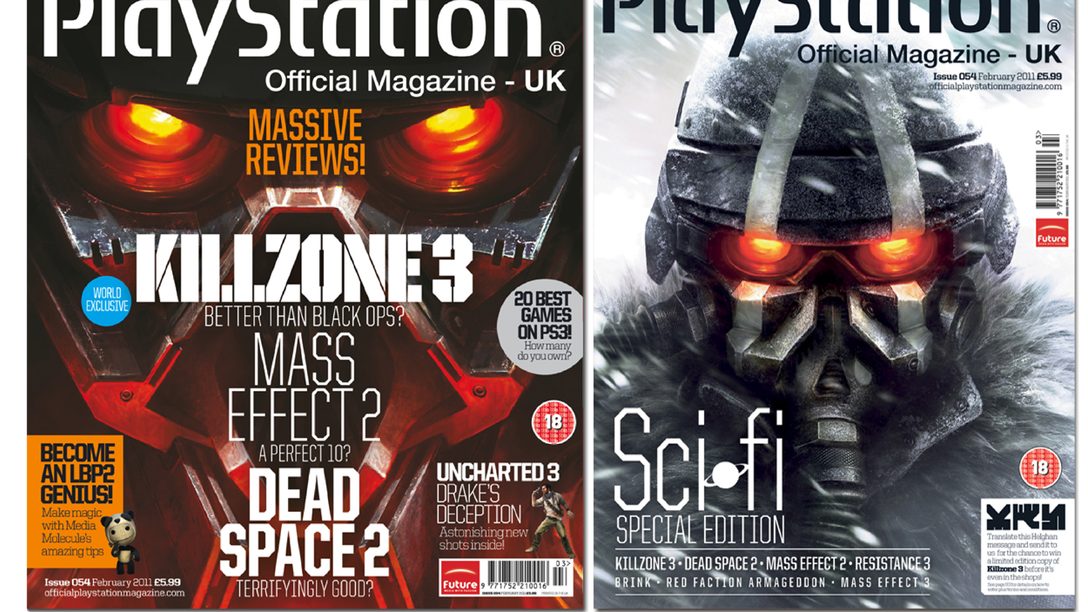 Hello all,
Loads of good stuff in this month's issue which is why I'm just going to get cracking and run through what's heading your way. Here's the issue in question…
Probably most importantly: we have the KILLZONE 3 WORLD EXCLUSIVE REVIEW (in case you hadn't noticed). It's a sci-fi special this month and the Helghast's 3D counter-attack is leading the charge in our space-themed issue. Find out what we thought.
Next up, we've got the latest on everyone's secret PS3 man crush, Nathan Drake, in our Uncharted 3: Drake's Deception preview. Find out what's in store for our hero in the third installment of PlayStation's next greatest game. All the info on the desert setting, Sully, and the treasure they're risking their lives to find. 'Citing.
Then there's my favourite bit of the mag (because I wrote it, and I love the game) our incredi-mazing LittleBigPlanet 2 creation guide. I visited Media Molecule to meet the developers and learn their best creations/games/things. This is a 'how to' from the people who made LBP2 so you won't get a higher level of expertise. You'll also learn how to build that little shooter I teased at last month, which is one of mine.
Continuing the sci-fi theme is our exclusive look at Red Faction: Armageddon. It's still all about destroying stuff to death, but we find out about the new hero and the new underground Martian setting. And, a little bit of trivia: our writer may have got hero Darius' earring removed by the design team for saying "it looked a bit rubs" over dinner.
And there's a load more. Like top tips to tune your car in Gran Turismo 5. The latest shots and info on the Tomb Raider reboot, all the secrets of Assassin's Creed Brotherhood, and reviews of both Dead Space 2 and Mass Effect 2.
Don't forget, you can talk to the team directly through our Facebook page, where we'll feed you all the latest info, pics and videos as we get them. Plus we'll answer questions and generally hang out on Twitter, too, @OPM_UK. You can also email us directly at OPM@Futurenet.com.
The issue's on sale now for £5.99 with a playable demo disk. Or you can save up 50% if you subscribe.