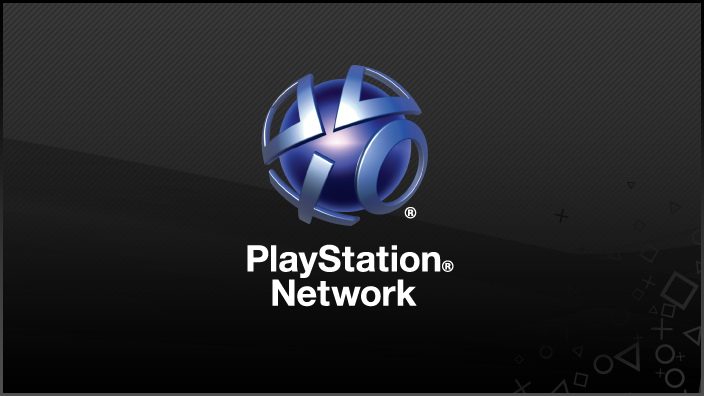 …"The festive season", VidZone gave to you: A huge update for everyone. On the second day of "the festive season", VidZone gave to you: A chance for you to get your playlist featured on VidZone…this isn't working out as well as I had thought. Whatever…both those statements are true though. We have both a massive update for you AND a chance for you to win your very own playlist featured on VidZone! What is that? You are so excited you might wee? I know, me too!
In order to get your entries in, e-mail your 20 favourite videos (they must be on VidZone, of course) to playstation@vidzone.tv with the subject "Playlist Competition" before the 3rd of January. The winning entry will be featured on our Homepage in January. I'm expecting magic people!
Now…to the updatemobile!!
FEATURED CHANNELS
Hot New Videos
Jamming red hot spikes of musical genius into your optical cavities, don't worry it's not painful…you will like it I promise! Featuring brand new videos from Pitbull 'Hey Baby (Drop It To The Floor),' Ke$ha 'We R Who We R' and The Script 'Arthur's Day.'
Official Playstation Magazine's Favourite Videos of 2010
In a special "Best of 2010" version of the Official Playstation Magazine TV channel, we see what the guys think are deemed worthy of being picked as the best of the year. They are keeping this one a secret…even I don't know what they picked!
Lissie & Friends TV (UK IE)
Country folk artist has a few friends that it might be interesting for you to listen to…I am not 100% sure if these people are her friends…but it definitely does seem feasible…and who cares as long as the music is good heh? Including new video 'Everywhere I Go' and videos from Mumford & Sons and Eliza Doolittle.

ON DEMAND
Christmas Hits
Nothing more to say than IIIIIT'SSSSS CCCHHHRRRIIISSSTTTMMAAAAASSS!!! Including Mariah Carey 'Oh Santa', Annie Lennox 'Universal Child', Christina Aguilera 'Christmas Time' and George Michael 'December Song'. This will be updated every week on the run-up to Christmas!
Artists Of The Week
Black Eyed Peas
Featuring new video 'The Time (Dirty Bit)' – Australia, France, UK, Ireland, Italy, Luxembourg, Netherlands, New Zealand, Portugal, Sweden
Train
Featuring new video 'Shake Up Christmas' – Austria, Belgium, Switzerland, Germany, Denmark, Finland, Norway
Chimène Badi
Featuring new video 'Plus De Devoirs Que De Droits' – France
Greatest Hits – David Guetta (All ex. UK & Ireland)
The one and only "Uncle Guet Guet" has been unstoppable these past couple of years so it was about time we had a greatest hits. Watch all his videos including 'Sexy Chick,' 'One Love' and 'Memories.'
Greatest Hits – Kylie Minogue (UK, Ireland)
Kylie's Greatest hits "Especially for you," you "Can't get them out of your head" can you? All her biggest videos including 'Get Outta My Way,' 'Spinning Around' and new video 'Better Than Today.'
One To Watch – Mona (UK IE)
Nashville-based Mona have been causing quite a stir here in the UK so we thought we would feature them…it's as simple as that. Featuring new video 'Trouble On The Way.'
One To Watch – Jessie J (France)
Urging you to do it like a dude, not sure what…probably should just do everything like a dude then. Featuring new video and live performance of 'Do It Like A Dude.'
One To Watch – Altiyan Childs (Australia, New Zealand)
Winner of Aussie X-Factor Altiyan Childs releases his video for 'Somewhere In The World' and so we thought we would put him in the spotlight…equally as simple…
NEXT WEEK
Christmas Hits
More Christmas crackers for you to pull at to reveal their yuletide offerings to the world with a bang!
Ones To Watch 2011
Need to know who you will be listening to in 2011 before 2011? Watch here to find out!
Artists of the Week
The following sentence has a clue as to who this week's "Artists of the Week" are. See how many you can get. "There once was a woman called Mylene, she was a Farmer that managed to Tame "Impala" the rabid goat with a special potion he called Juli…These are not "White Lies."
Greatest Hits – David Guetta (UK, Ireland)
It's us UK and Ireland dwellers that feel the mighty force of "Guet Guet" this week.
Greatest Hits – Vasco Rossi (Italy)
The "provoking author" has over 24 albums under his belt…probably enough to pick a greatest hits from. So we did!!
OTHER STUFF
DONT FORGET TO ENTER THE PLAYLIST COMPETITION!
Remember to check out our ever-changing Video Of The Day which you will see as soon as you open VidZone and as ever, if you want to contact us about anything then use the following channels below:
Twitter – http://twitter.com/vidzone
Facebook – http://www.facebook.com/vidzoneofficial
Website – http://www.vidzone.tv
Video Requests – playstation@vidzone.tv
Customer Support – ps-problems@vidzone.tv
I'm off to decorate the VidZone Xmas tree…all pink this year, I think.