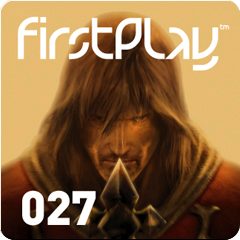 Hello everyone,
We're teaming up with Immersive Games to give you the mini Beam'em Up for free!
It comes gratis with episode 34 of FirstPlay, which hits the PlayStation Store this Wednesday. You can pick up the episode for 99p, or enjoy a 90-day subscription for £8.99, and make sure you never miss out!
As well as a free mini, we've also got reviews of incredible new racer Need For Speed: Hot Pursuit, along with our verdicts on PlayStation Move titles TV Superstars, The Fight: Lights Out, Time Crisis: Razing Storm, and The Shoot.
In the Network Highlights section this week, we've got a personal take on the pleasures and pitfalls of scoring games, and a review of FIFA 11's online offering. We're also putting another trio of minis through their downloadable paces, and watching Nicholas Cage lose the plot in Bad Lieutenant, as part of our Video Store round-up.
We've also got screenshots from the shooter nipping at COD's heels in our Homefront gallery, as well as the latest from Dungeon Siege 3, Operation Flashpoint: Red River, and sexy new petrol-headed racing sim, Test Drive Unlimited 2.
If you have any feedback for us, or want to make any suggestions, then please get in touch! You can find us on Facebook, on Twitter @firstplay_uk, on email FirstPlay@futurenet.com, or the interweb official EU forums.
See the Future of PS3. First.