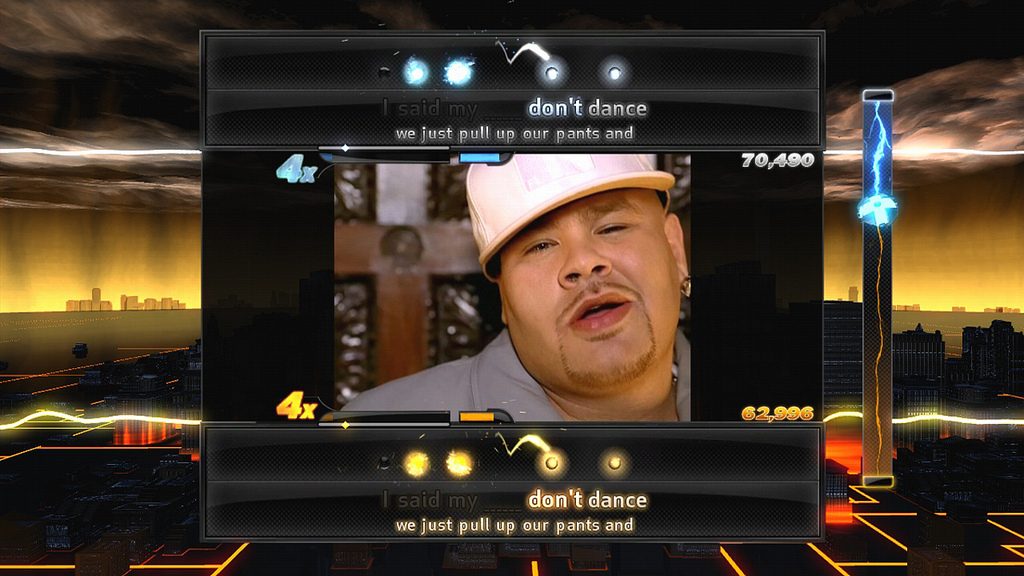 As one of the founders of Rockstar Games, Jamie King has been in the videogame industry about as long has PlayStation has. He's one of the people responsible for bringing us such series as Grand Theft Auto, Max Payne and Midnight Club.
Now a resident of New York City, he is President and Chief Creative Officer of 4MM Games and will soon be launching Def Jam Rapstar in collaboration with Def Jam Records. I recently caught up with him in London to talk about the new venture.
How did the relationship with Def Jam Records come about?
Our EVP, Paul Coyne, came over from Warner Music and he already had a working relationship with Def Jam. They had an existing game deal but when that expired I got to go over and meet Kevin Liles – apparently I was one of the first people to ever dance in the Def Jam offices, weirdly enough.
I told them that I knew how to handle Def Jam in the game space and I took them through some of the potential that I saw, and we arrived at the idea to create a karaoke game based on Def Jam music.
We were very fortunate that they backed us and trusted us with their license.
How aware of the label were you before the deal was made?
Obviously the brand name is such a great cachet – I was around 16 when American hip hop started coming to Britain and I remember seeing acts like Public Enemy when they would come to play at Brixton Academy. And then later on, when I was working at Rockstar, you only have to look at some of our games of that time to see how much of an influence that music had been.
I see Def Jam representing a very important voice and set of opinions, which there's a lot of room in the games industry for.
Why did you choose Terminal Reality to develop Def Jam Rapstar?
I originally met Terminal Reality back when I was at Rockstar and I have to say that I would never have thought then that we'd be working together on a rap game. But it turned out that they put in the best design pitch and they were the only developer we saw that seemed really interested in the online possibilities.
I'd always known that they were a very trustworthy team; Def Jam and I were handling the creative side so we needed reassurance that the technical side of the game was going to be done right and that the developer would never lie or overpromise.
How would you describe the core gameplay?
Phonic recognition is basically what's helping this game. It's been very important, for us, to make it so that you can't hum or whistle your way through and get a perfect score. In Def Jam Rapstar you do have to rap the right words. Playing the game gives you a much deeper respect for the talent that you're trying to emulate, with the complexity and the cleverness of the lyrics.
Difficulty is a complicated issue and you can base it broadly on things like words per minute; but we have also included easy, medium, hard and expert settings where our tolerance for your timing and rhythm vary. We also have Career Mode, which holds your hand at the beginning to get you up and running, moving all the way up to Twista by Busta Rhymes.
I can't wait to see the videos of people playing on expert where there are no prompts on-screen and it really is just all down to talent.
How will you be supporting the community?
Probably the most exciting part of the game is that, with the Freestyle Mode, you can put your talent on the world stage and have people rate and rank you.
The thing that Kevin Liles and Russell Simmons over at Def Jam are most excited about is reaching out to the hip hop community and potentially uncovering an unknown talent through the game.
What state do you feel music games are in right now?
I see it as very exciting and not just because I have a game coming out! Back in the day, if you mentioned the word 'peripheral' to a retailer then they'd look at you blankly. A lot of us saw the value and the appeal of music games with plastic instruments but we were constantly told that it was a stupid idea and that it would fail. And then Guitar Hero came along and proved us all right.
Because there's so much choice in the music game genre we had the problem of convincing people that we offer something different and with Def Jam Rapstar we're bringing the swagger and the bravado associated with hop hop, as well as some of that important social commentary.
I'm not a rapper and I never will be, but to hold a mic and rap to Nuthin' but a 'G' Thang or someone like Kanye West – it's awesome. There's also a very competitive edge, in keeping with the style of music that is really driving the depth of gameplay.
We took a bit of a punt with the design in not going for the animated avatars and stages, and our reference for that was the very modern trend of people getting on their laptops and uploading videos of themselves rapping to YouTube. The emphasis these days is very much on you being the star.