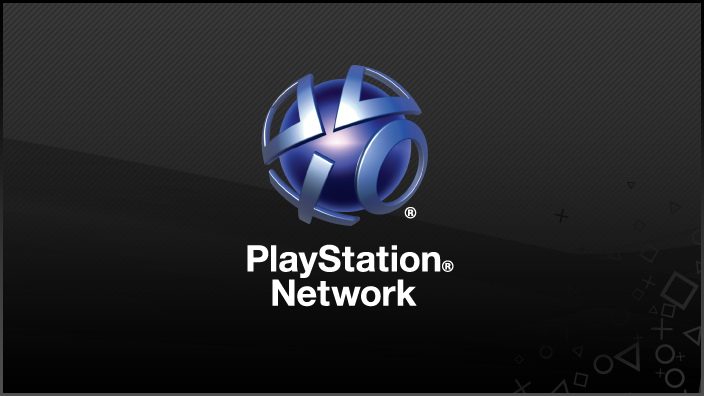 If you have any heart at all, then you will have spent the last few months giddy with excitement over the coming release of Sonic the Hedgehog 4: Episode 1. I know he's hurt us all in the past, but now we can officially move on, because this new game hurtles us straight back into the old-school action you know and love.
If you did not play the Sonic games back in the day on a Master System or Mega Drive then you won't have the same fuzzy nostalgic feeling that I (and many others) have, but I played this new version to completion the other day and it was everything I wanted. If you've never played a Sonic game before, then prepare yourself for…well, I'll just let the mighty blue one speak for himself.
That's not all this week though, EA release the animated comic/meta game/mini games/unlock mechanism that is Dead Space Ignition. This is a glimpse into the world between the two main games, and you'll receive unlockable content for use in Dead Space 2 when it releases.
Continuing the sci-fi theme, The Force Unleashed 2 is now available in demo form, so you can practice your lightsaber and force skills on pretty much everything you'll see. So you can fling, push, smash and combo to your hearts content!
Petrolheads are catered for with a host of DLC for Split/Second, WRC (World Rally Championship) and Moto GP 10. As for the rest, surely I don't need to mention this anymore…but the full list is below.
Enjoy.

PlayStation Store (via PS3, PSP and Media Go)
Special Offers
(Offer prices available until the 27th of October)
Topatoi: The Great Tree Story (was – £4.79/€5.99 now – £2.39/€2.99)
Topatoi Bundle (Contains full game, Pillar of Skies and Arcade Style Packs) (was – £7.99/€9.99 now – £4.79/€5.99)
Blue Toad Murder Files – Episodes 4-6 (was – £9.99/€12.99 now – £4.99/€6.19)
Smash Cars – Virus Run (was – £2.39/€2.99 now – £0.79/€0.99)
Hyperballoid – Original World Pack (was – £1.59/€1.99 now – £1.25/€1.59)
Metal Gear Solid – Portable Ops (PSP) (was – £8.79/€10.99 now – £5.19/€6.59)
Disney's Tarzan (PSone) (was – £3.99/€4.99 now – £3.19/€3.99)
Permanent Price Reductions
Section 8 (was – £19.99/€24.99 now – £9.99/€12.99)
Blade Kitten (was – £9.99/€12.99 now – £7.19/€8.99)
Half Minute Hero (PSP) (was – £15.99/€19.99 now – £11.99/€14.99)
R-Type Tactics (PSP) (was – £11.99/€14.99 now – £7.99/€9.99)
PlayStation Plus
Full Game Trial Hustle Kings
Game Add-ons Fallout 3 Packs – Point Lookout, Mothership Zeta and Operation Anchorage
Theme Killzone 3 Beta (goes live at 8pm in the UK, 9pm CET and 6am tomorrow in Sydney, Australia)
Downloadable Games (PS3)
Sonic the Hedgehog 4: Episode 1 (£9.99/€12.99) Rating: PEGI 3
Availability: All locales
Downloadable Games – Trial and Unlock (PS3)
Dead Space Ignition (Trial free, Unlock Key £3.99/€4.99) Rating: PEGI 18
Availability: All locales (Germany has billable version only)
Downloadable Games (PSP)
Tom Clancy Ghost Recon Predator (£23.99/€29.99) Rating: PEGI 16
Availability: All locales
PSP Essentials
Harry Potter and the Goblet of Fire (£7.99/€9.99) Rating: PEGI 7
Availability: Only available in Croatia, France, Ireland, Italy, Slovenia, Spain, Turkey and UK
Harry Potter and the Order of the Phoenix (£7.99/€9.99) Rating: PEGI 7
Availability: All locales except India
minis (PS3/PSP)
Crime Spree (£2.49/€2.99) Rating: PEGI 7
Availability: Not available in Austria, Belgium, France, Germany, Italy, Luxembourg, Netherlands, Portugal, Russia, Spain and Switzerland
Demos (PS3)
Star Wars The Force Unleashed II Rating: PEGI 16
Availability: All locales except Germany
Dragon Ball Raging Blast 2 Rating: PEGI 12
Availability: All locales
Sky Fighter Rating: PEGI 7
Availability: All locales
Legend of the Guardians Rating: PEGI 12
Availability: Not available in India, Russia, Saudi Arabia, South Africa, Turkey and UAE
Demos (PSP)
God of War: Ghost of Sparta Rating: PEGI 18
Availability: Additional for Poland
Add-On Game Content (PS3)
Dead Rising 2 – Skills Pack Psycho (£1.59/€1.99) Rating: PEGI 18
Availability: All locales except Germany
Red Dead Redemption – Hunting & Trading Outfits Pack (free) Rating: PEGI 18
Availability: All locales
Tom Clancy's H.A.W.X. 2

Cold War Pack (£3.19/€3.99)
MIG Alley Pack (£3.19/€3.99)
Rating: PEGI 12
Availability: All locales
Split/Second – Survival at the Rock Pack (£5.49/€6.99) Rating: PEGI 7
Availability: All locales
WRC – Group B Cars (£3.99/€4.99) Rating: PEGI 12
Availability: All locales
Moto GP 10 – Twin Track Pack (£3.99/€4.99) Rating: PEGI 3
Availability: All locales
PAIN – Alpine Ski Slope (£3.99/€4.99) Rating: PEGI 16
Availability: All locales
EyePet

Halloween Styling Pack (£2.39/€2.99)
Soccer Fan Styling Pack (£2.39/€2.99)
Rating: PEGI 3
Availability: All locales
Rock Band

Are You Experienced: Rock Band Edition (Album) (£9.99/€14.99) (contains all the tracks listed below)
'3rd Stone From the Sun' (£0.99/€1.49)
'Fire (Live)' (£0.99/€1.49)
'Foxy Lady' (£0.99/€1.49)
'Hey Joe (Live)' (£0.99/€1.49)
'Highway Chile' (£0.99/€1.49)
'Love or Confusion' (£0.99/€1.49)
'Manic Depression' (£0.99/€1.49)
'May This Be Love' (£0.99/€1.49)
'Purple Haze' (£0.99/€1.49)
'Stone Free' (£0.99/€1.49)
'The Wind Cries Mary' (£0.99/€1.49)
Rating: PEGI 12
Availability: Not available in Czech Republic, Greece, Luxembourg, Poland, Russia, Saudi Arabia, South Africa and UAE
Rock Band Network

'America Underwater' by LoveHateHero (£0.99/€1.49)
'Death Metal Guys' by Reverend Horton Heat (£0.99/€1.49)
'Incubus' by Amberian Dawn (£0.99/€1.49)
'No One's Gonna Love You' by Band of Horses (£0.99/€1.49)
'Parhelia' by Heaven Ablaze (£0.59/€0.79)
Rating: PEGI 12
Availability: Not available in Czech Republic, Greece, Luxembourg, Poland, Russia, Saudi Arabia, South Africa and UAE
Add-On Game Content (PSP)
LittleBigPlanet – Uncharted Costume (£0.79/€0.99) Rating: PEGI 12
Availability: All locales
FirstPlay (PS3)
FirstPlay Episode 028 (£0.99/€1.20)
Availability: Ireland and UK only
Avatars (PS3)
Söldner-X 2: Final Prototype

Cyclops (£.40/€0.49)
EDF Marine (£.40/€0.49)
Nyx (£.40/€0.49)
Vielkopf (£.40/€0.49)
EyePet

Logo (£.20/€0.25)
Pet Shocked (£.20/€0.25)
Police Pet (£.20/€0.25)
Pet Face Icon Blue (£.20/€0.25)
Pet Stretch (£.20/€0.25)
Premium Themes (PS3)
Disruptive

Aquarium (£1.19/€1.49)
Soaring Toasters (£1.19/€1.49)
Themes (PS3)
Premier Manager Generic Theme 1 (free)
Sky Fighter Theme (free)
Videos (PS3)
Asura's Wrath Announcement Trailer