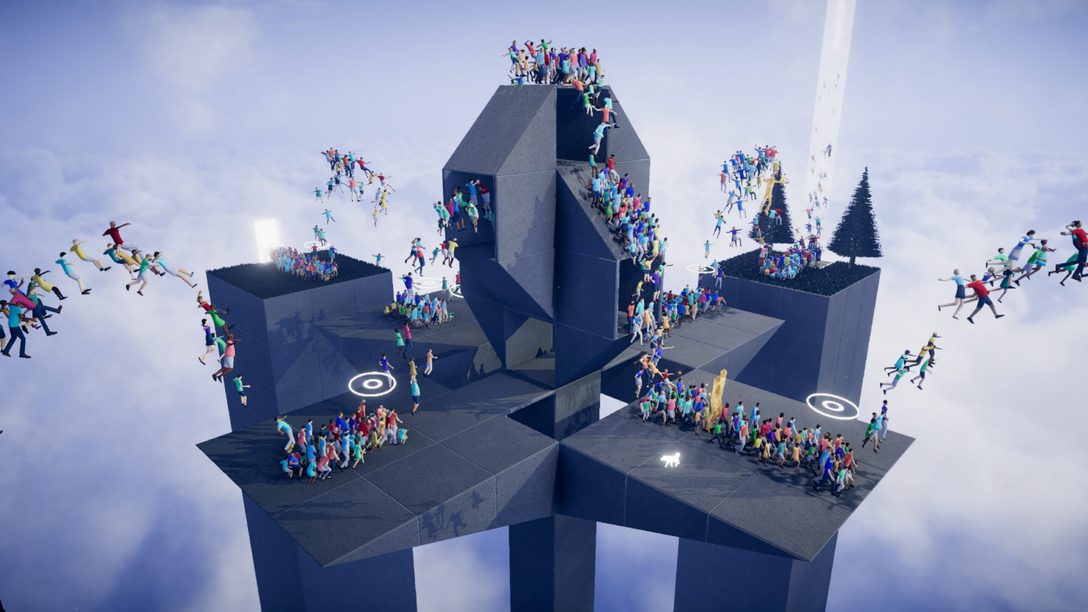 Try your paw – er, hand – at the unique Japanese action-puzzle game starting on "Humani-Tuesday."
Move over "International Pickle Day," May 16 has a new number one claim to fame: it's the launch day for Humanity! Better yet, it'll be available on Day 1 as part of the PlayStation Plus Game Catalog's May lineup, available at no additional cost to PlayStation Plus Extra and Premium members. Whether you own a PS5 or PS4, are a PS VR2 or PS VR or TV-only gamer, want to craft your own levels or just sit back and enjoy some action-platforming and puzzle-strategizing, this year May 16 is going to mean more than just "National Piercing Day."
So…any questions?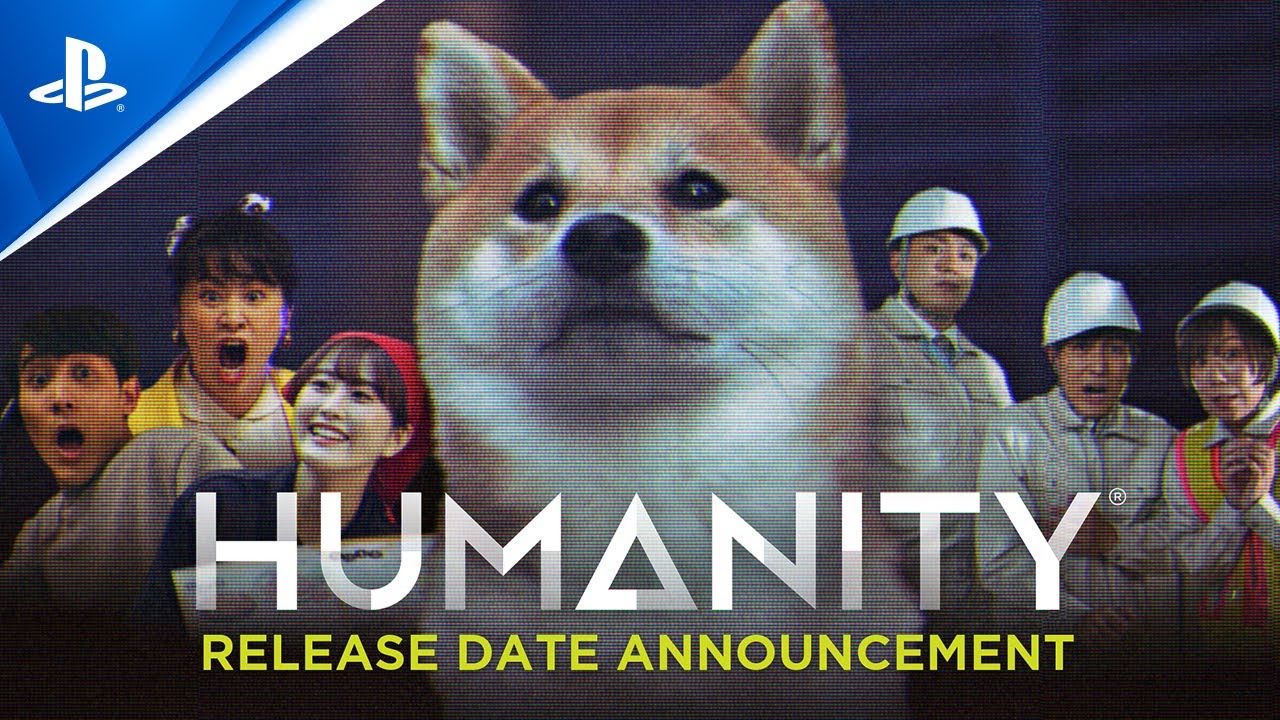 What did I just watch?
We wanted to announce Humanity's launch date with a trailer that truly reflects the game: fun, a bit weird (in a good way) and starring an adorable lil' shiba inu. Oh, and importantly: clearly, undeniably Japanese.
What better way to do that than to recreate the wild – and brilliant – Japanese PlayStation ad campaigns of the original PlayStation and PlayStation 2 era? (If you haven't seen them, it's worth a search on YouTube, I promise)
We've been incredibly flattered to hear Humanity compared to classics of this era like Intelligent Cube, Echochrome, and Devil Dice (among others), even Katamari Damacy and Parappa the Rapper – all fresh and unique designer-led games out of Japan that broke new ground and did it with style. And whether you've played those titles or not, or were even gaming back then, we hope you'll enjoy that same spirit in Humanity: stylish and different, but with a deeply satisfying experience at the core.
Ok, but what type of game is it?
In Humanity, you control that glowing shiba inu, placing commands on the ground for a giant marching horde of people to follow. Make them turn, jump, float through the air, swim, climb, etc., all to reach the goal (or goals) in each stage. The game gradually introduces these mechanics and more, combining them with each other and new elements to ramp up the challenge the further you go. Curious to know more? Be sure to check out the gameplay trailer we shared during February's State of Play.
So why the doggo?
Well, I mean, why not? The dev team explored a couple of different interface approaches, from a more simple, generic cursor to having one of the humans take the lead. But considering the relationship between dogs and humans in real life and the story we wanted to tell, it just felt natural. If the humans in the game have lost their own will, mind, and soul, who would they want to follow without questioning it? A dog! When we tried it out, everything clicked.
What's the pupper's name?
It doesn't have one – the shiba in the game is you! You wake up as a shiba Inu with no memory of what happened before, including your name.
Why PlayStation Plus Extra and Premium?
Of course we want as many folks as possible to enjoy Humanity's 90-plus stage single-player Story Mode, but the most exciting part of launching into PlayStation Plus Game Catalog is it guarantees a massive audience for our game's robust user-generated content features: a ton of players will be out there creating, sharing, and playing each other's custom-built stages, right from day one.
Whoa, is that a boss fight?
That's right. Humanity's Story Mode stages run the gamut along the action-puzzle spectrum, from lean-forward platformer-style "action" levels that will test your reflexes, to lean-back "puzzle" head-scratchers where you might even put the controller down while you think something through – and everything in-between. The game is constantly introducing new mechanics, and mixing and matching them with everything you've learned so far to make it feel like you're always challenged, and never know what's coming next.
So what is next?
There's a lot more Humanity to talk about – the narrative in our single-player Story Mode, our optional VR compatibility (PS VR2 or PS VR), unlockable rewards, details on our super-intuitive Stage Creator, all the crazy-amazing stuff people made and shared in User Stages during our limited-time demo, etc.
So keep an eye out for more info and videos in the coming days leading up to May 16, which this year is not just "National Barbeque Day," but Humani-Tuesday!