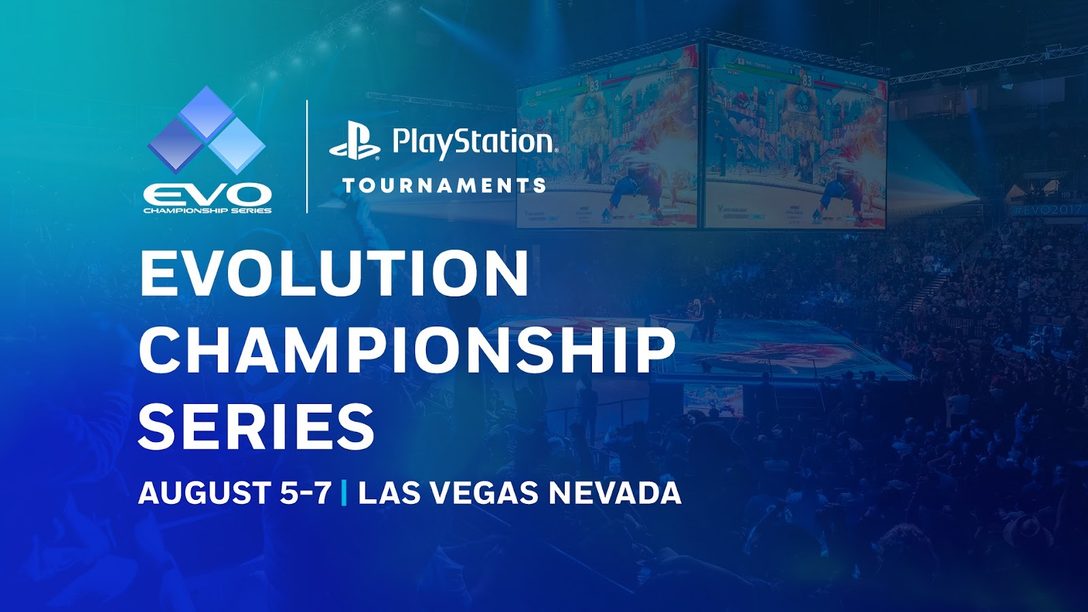 The livestream runs August 5 and 6, and includes the biggest fights, player interviews, developer guests, and more.
The Evolution Championship Series (Evo) is back in Las Vegas from August 5-7 and is celebrating its 20th anniversary as one of the most exciting fighting game community (FGC) tournaments in the world. PlayStation will be live at the show with exciting events and special coverage. Read on to learn about Evo 2022 and how you can join PlayStation for the experience.
20 Years of Creating FGC Champions
For two decades, Evo has contributed to the evolution of the FGC worldwide. Players have honed their skills, competed in their favorite fighting games, and watched and learned from the best. Evo 2022 will celebrate the return of competition with intense showdowns in the following titles:
Street Fighter V: Champion Edition
Guilty Gear -Strive-
Mortal Kombat 11 Ultimate
Tekken 7
The King of Fighters XV
Melty Blood: Type Lumina
Dragonball FighterZ
Granblue Fantasy: Versus
Skullgirls: 2nd Encore
Competitors and spectators will spend the weekend engrossed in legendary games to see who comes out on top.
Competition streams will take place throughout the weekend, along with streams from publishers and developers. To find more info about your favorite games, visit the Evo events page. Streams for different tournament and title events will be available on YouTube and Twitch.
For those looking for an exclusive look into the stories and triumphs of Evo, PlayStation will be hosting a live show covering all of the exciting Evo moments, along with peeks into what's ahead for the FGC. Learn more about the PlayStation Tournaments: Evo Lounge below and watch it on Twitch.tv/PlayStation and YouTube.com/PlayStation.
Watch the PlayStation Tournaments: Evo Lounge—Your Source for Evo Content
PlayStation will celebrate the return of Evo with the PlayStation Tournaments: Evo Lounge, a live show dedicated to covering all the competition's exciting events and content. The show is hosted by players and commentators who live and breathe the FGC. Viewers will be able to stay updated with the latest at Evo and watch exclusive content that won't be available elsewhere.
The Evo Lounge will feature top-shelf curated show coverage, bracket updates, interviews with players, and exciting content and reveals from developers and publishers, such as Arc System Works, Warner Bros. Games, Capcom, SNK, and Bandai Namco Entertainment, as well as all the latest from the scene with pro players and casters. Viewers will be treated to the latest news for our favorite games and a few sneak peeks of what's ahead. It's every spectator's source for Evo and FGC intel. You can tune into the show on YouTube and Twitch on August 5 and 6, streaming live from Las Vegas.
Explore Everything Evo 2022 Has to Offer With PlayStation
Get ready for the ultimate FGC championship and follow along as we provide updates and content from the floor. We can't wait to see you there.
Stream the PlayStation Tournaments: Evo Lounge on Twitch.tv/PlayStation and YouTube.com/PlayStation.