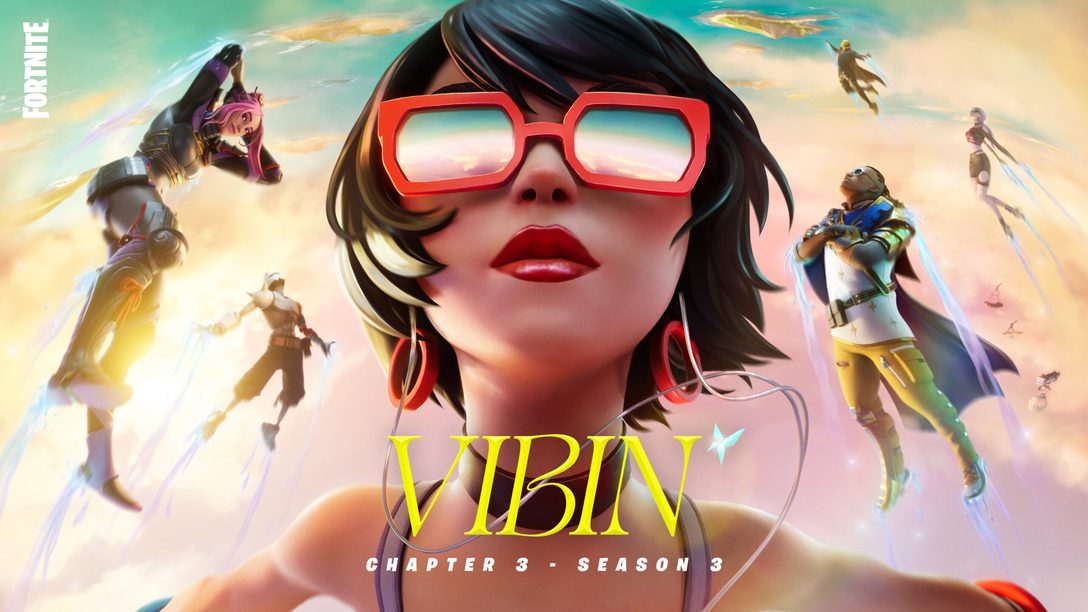 The Reality Tree blooms, complete with bouncy mushrooms, beautiful trees, and a loot-filled cavern.
It's time to celebrate with Fortnite Chapter 3 Season 3: Vibin'! Bounce around in the new Reality Falls, ride creatures and the new Screwballer coaster, and enjoy a new arsenal. Celebrate the good vibes in Season 3.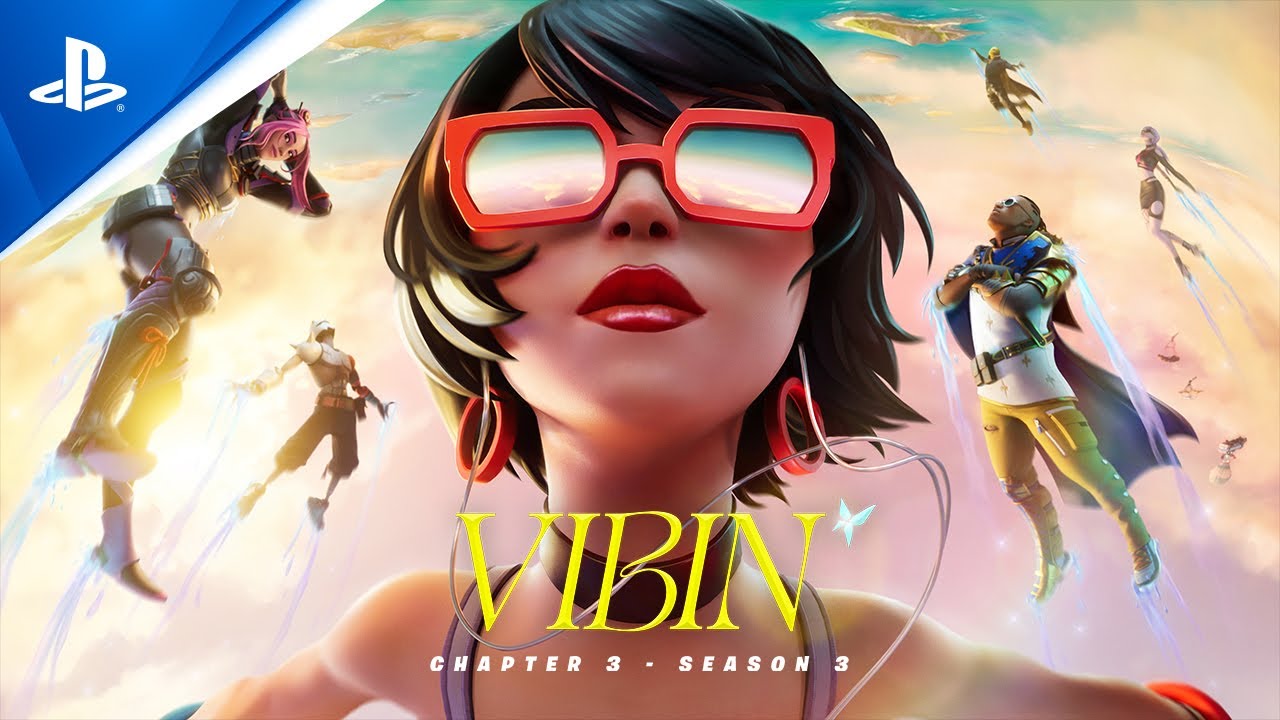 Have fun(gi)
A new biome called Reality Falls has formed, featuring the freshly bloomed Reality Tree.This lush forest boasts bouncy mushrooms, beauteous trees, and a cavern beneath its waterfalls containing loot.
Don't forget to harvest
Sprouting from the Reality Tree are the Reality Seed Pods. Plant these seeds to grow a Reality Sapling — which grows in the same place match to match. Be sure to return to these planted Saplings as they bear better loot each time you weed them, even up to Mythic quality. Open the Map page to see your sapling's status, including when it's time to weed it again.
Have a sapling already planted? Throw a Reality Seed to teleport the sapling to where it lands! When your sapling eventually wilts away, it'll leave behind a Reality Seed for you to plant.
Be a High Roller
Ballers have returned to the Island. To keep the good times rolling, ride a Baller on the newly-constructed (and totally safe) Screwballer coaster.
The Baller's received some updates since it was last on the Island. It's got improved Health, it floats on water, and it now runs on Battery charge. Board a new Baller if your current one runs out of juice.
Take a wildlife ride
The high-speed fun doesn't end with Ballers. Track down a wild boar or wolf, jump on its back, then prepare for a wild ride. Taking enemy fire? No worries! Don your weapons while riding for mounted combat.
Gear up
Show your combat ability with brand new and returning weapons. Slam your opponents with the Hammer Assault Rifle (powerful at many ranges), land a double tap with the Two-Shot Shotgun, and take aim with the Designated Marksman Rifle (DMR), a new weapon class altogether.
Also, grab some returning favorites in this Season like Heavy Sniper Rifles, Striker Burst Rifles, Shockwaves, and Rift-To-Gos.
The Storm rages
The Storm's power has increased in Season 3. Spending too much time in it cumulatively will inflict you with Storm Sickness, which accelerates the Storm's decay on your Health.
Storm Sickness makes itself known before it afflicts you, as you'll receive a warning if you're close to getting it. Fortunately, the cure for Storm Sickness is to simply exit the Storm. If you re-enter it, however, you'll immediately feel its rotting effect again.
Chapter 3 Season 3 Battle Pass
Now's not the time for dispute on the Island. With this Season's Battle Pass purchase, you can unlock Darth Vader himself plus the following characters preceding him:
Evie, unlocked immediately with the Battle Pass
Snap
Adira
Stormfarer
Malik
Sabina
Later on in the Season, you'll be able to unlock world famous archaeologist Indiana Jones in the Battle Pass.
Create Your Snap
This customizable Outfit can be found on Page 1 of the Battle Pass. Once unlocked, you'll gain access to Snap Quests, which become available throughout the Season. Complete these Quests to unlock heads, arms, legs, and torsos for Snap. Mix and match to create your customSnap in Chapter 3 Season 3.
PlayStation Plus Pack
In the coming weeks, be on the lookout for the new PlayStation Plus Celebration Pack featuring the new Blizzard Bomber Outfit.