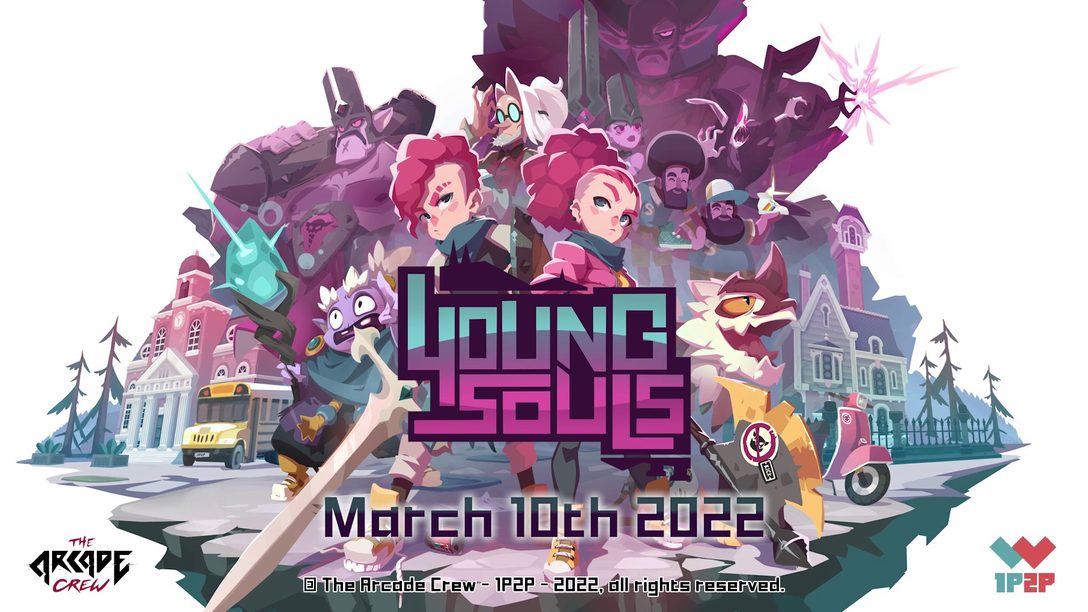 How 1P2P Studio created the RPG brawler of their dreams.
Hello, I am Jérôme from 1P2P Studio and we developed the RPG brawler Young Souls. We posted a couple of months ago about the game's bosses, and we're back today to finally announce the game's launch date! Prepare to slay some goblins soon when Young Souls is released on March 10. To celebrate, I'll write a bit about what makes this game so special.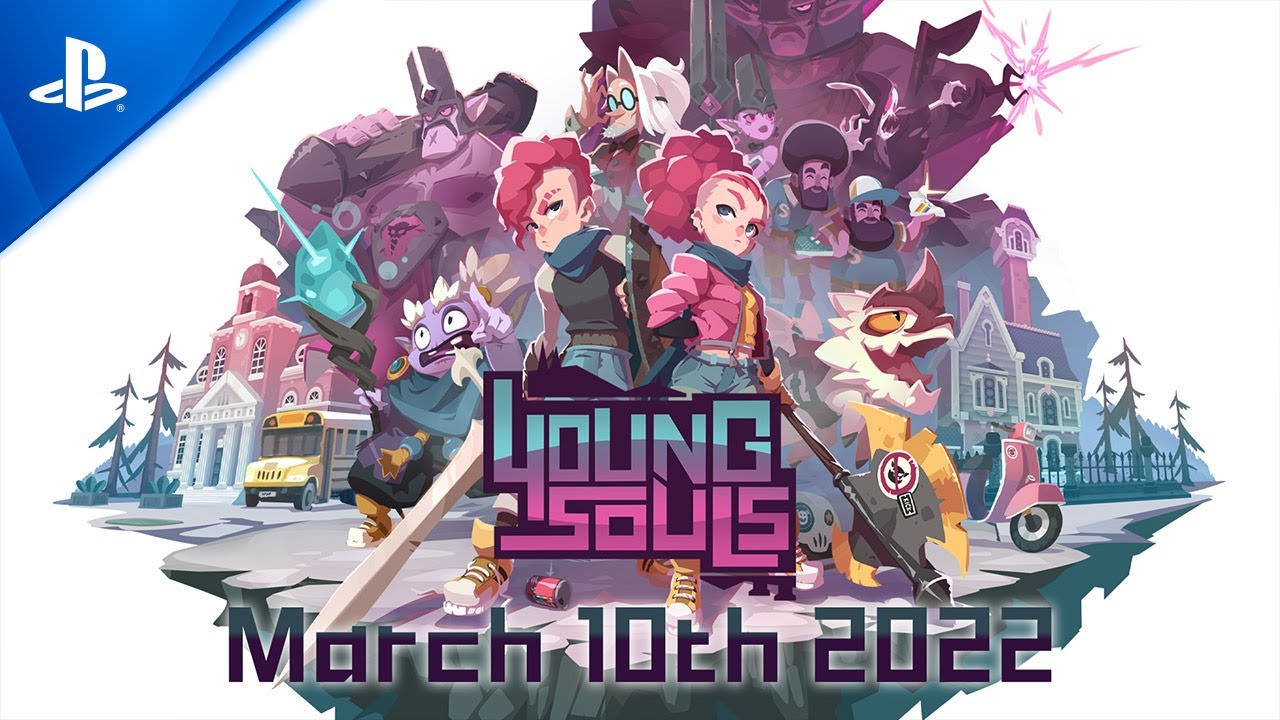 A 2D brawler, yes – but also…
With Young Souls, our original goal was to create the ideal beat 'em up game. Baptiste (my 1P2P co-founder) and I really love classic 2D brawlers and we wanted to mix influences and concepts that were close to our hearts in order to create the core gameplay of Young Souls.
Two opposing worlds
The Young Souls universe is divided into two distinct worlds: the human world and the goblin world. Our heroes belong to the human world, and you'll start your adventure with Jenn and Tristan in their everyday life before an unfortunate event opens a gate to the goblin world. This mysterious gate was discovered in the basement of their house and will be a key location to the game. Keeping the duality between the two worlds was key to us, and you'll be able to travel between them throughout the game.
In the human world, you can roam freely from the twin's manor to the city of Portsborough, where you'll find multiple shops and habitants to talk to. In the city's underground lies a way into the Goblin market, where hidden friendly goblins will offer you gear to overcome the difficulties that you'll face in the goblin world's many dungeons.
In fact, the goblin world is where the "action" part of the game is. You'll explore and unravel its dangers as well as its many secrets. As you can imagine, the further you progress in the goblin world, the tougher your foes will be. In order to handle the game's hordes of raging enemies, we built a progression and leveling system close to what an RPG offers.
The core influence of RPGs
In Young Souls, your heroes constantly evolve. Each time you level up your stats will rise, provided you get some sleep first.
Equipment also helps boost your stats. From dungeon to dungeon, you'll find new weapons and combat gear. Each equipment is unique and offers exclusive features that allow you to personalize your experience and help progress your character the way you want. Also, most equipment can be upgraded via the many shopkeepers in the goblin market, helping to boost stats and unlock new capacities.
The twins' abilities are derived entirely from their gear, and we've created a system that doesn't restrict you to a single way of evolving. You can change a character's build at any time – for example, going from a lightweight magician who attacks at a distance to a heavy soldier with a hammer who favors close-up fighting. Depending on the enemies ahead, it's quite easy to adapt accordingly.
In solo mode, you can equip both characters individually and switch between them at any time. This opens up a system of devastating combos through the use of complementary weapons and spells.
Here are some designs for the twins' armors and hats.
Slaying goblins, and looking cool doing it
In Young Souls, another important feature for us was to make the equipment as visually distinct and visible as possible in-game. Thus, visual customization was a major part of the development process. We wanted our heroes to keep their adolescent appearances even while wearing their combat outfits. Following this idea, we created two coexisting customization systems: one that permits clothes customization that is purely cosmetic and allows you to express your own style for the heroes; and another that allows for combat gear to be worn over your character's clothes during battle. These two systems allow for giving your characters a unique look – for example, combining medieval armor with a denim jacket and high-end sneakers! We're quite proud of how this system works and we hope you'll enjoy customizing your character's look as much as we did while building this feature.
Thanks a lot for reading this article. We can't wait for you to jump into the dual worlds of Young Souls on PlayStation 4 when it arrives March 10. See you soon!