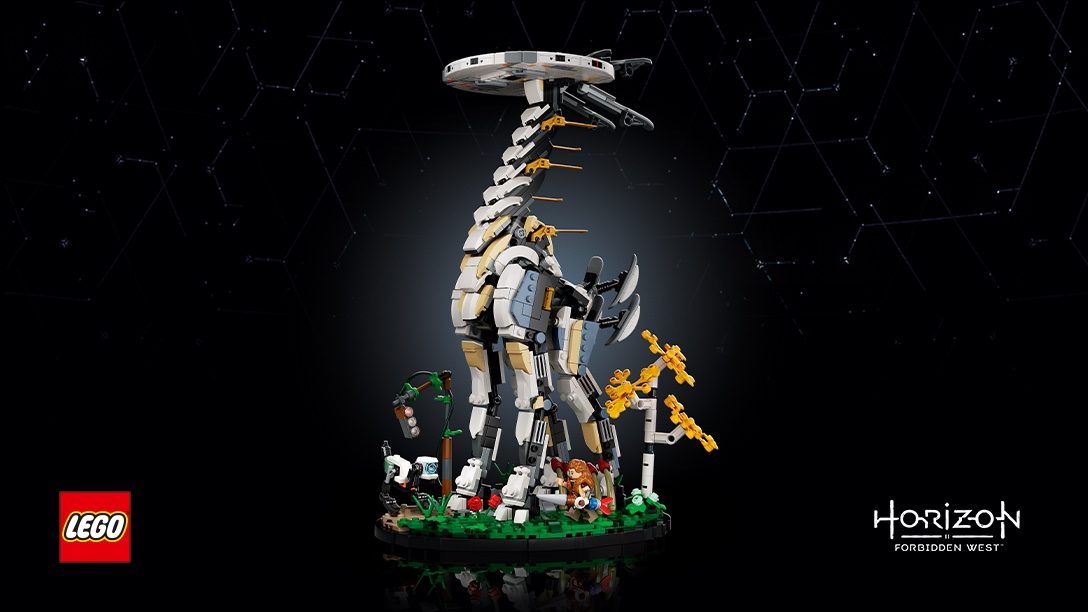 Recreate the tallest machine in the Horizon world with this stunning LEGO brick model.
With its disc-shaped head, tall stature, and good-natured disposition (especially compared to some of the machine threats that are lurking in the Forbidden West), the Tallneck is one of the most iconic and well-loved machines from the world of Horizon. Today, we at Guerrilla are incredibly excited to share a bold new look for this gentle giant, destined to become even more iconic — one that is made out of LEGO bricks.
Together with our friends over at the LEGO Group, we've been working on the ultimate Tallneck brick model, which we are proudly unveiling today!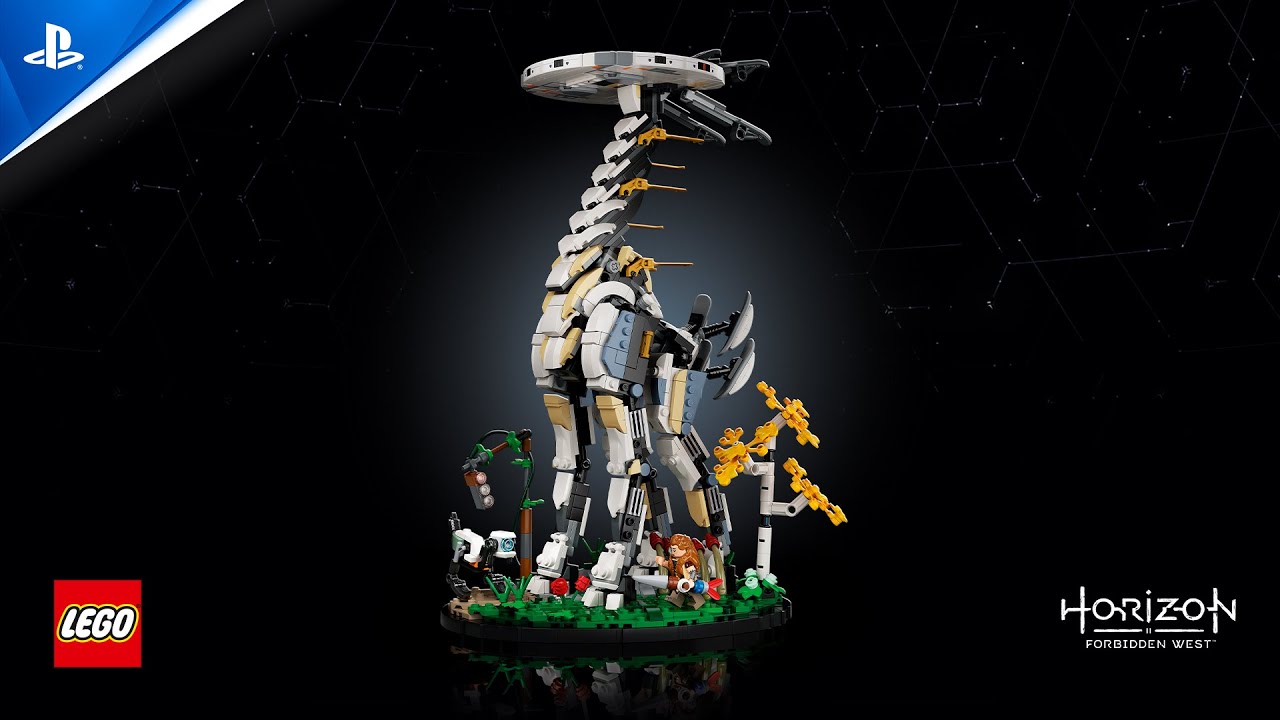 Part of the LEGO sets for adults, the Horizon Forbidden West LEGO Tallneck uses clever building techniques to capture the machine's authentic details, and measures over 34 centimeters (13.5 inch) high. You can display the Tallneck on a stand with details from the Horizon landscape, such as a birch tree and a rusty traffic light. Also included is a LEGO Aloy minifigure featuring her bow and spear, and even a Watcher with either blue, yellow or red eyes.
LEGO Model Designer Isaac Snyder: "I fell in love with Horizon Zero Dawn the first time I played it. It's a futuristic world full of gorgeous scenery, strong characters, threatening machines, and a rich story. The Guerrilla designers were a huge inspiration and help in capturing the spirit of this universe in LEGO form. The Horizon fan community is so creative, and this model is dedicated to their passion and imagination."
We couldn't agree more with Isaac. We hope you will enjoy all the endless creative possibilities this set has to offer, and can't wait to see you reenact Horizon stories once it launches.
The set will be available from May 2022; for now, we look forward to rocking your world on Friday, February 18 with the release of Horizon Forbidden West on PS5 and PS4.