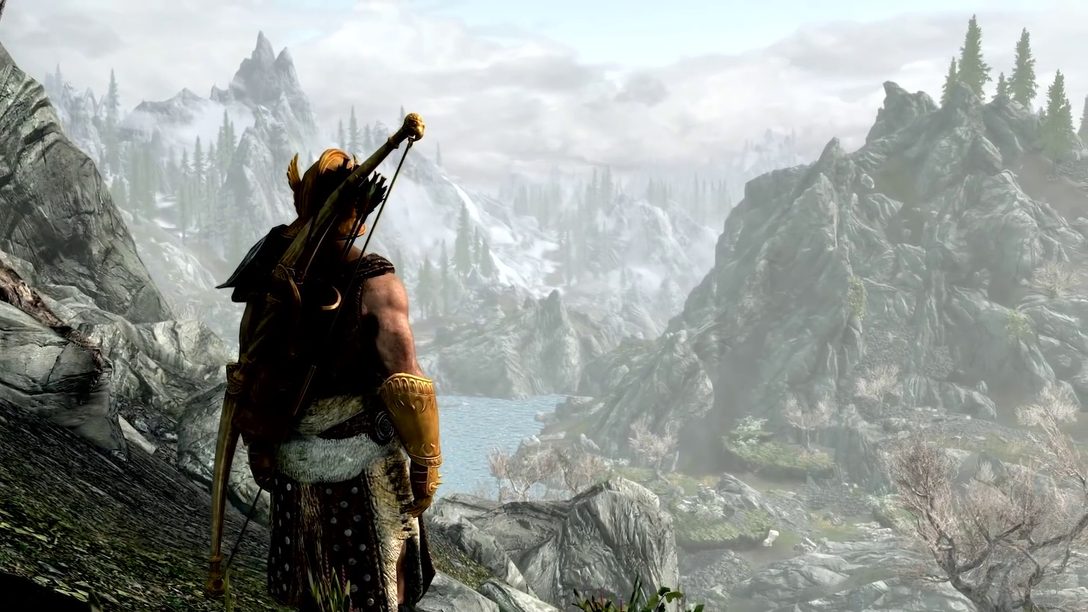 Here's why you should get excited for this creation, included with The Elder Scrolls V: Anniversary Edition.
Skyrim fans are in for a treat with Saints & Seducers, a quest-filled creation that's included in The Elder Scrolls V: Skyrim Anniversary Edition when it launches November 11. Saints & Seducers will also be made available free to owners of The Elder Scrolls V: Skyrim Special Edition the same day.
Despite introducing a new storyline across two quests (and of course, side quests), there's even more to get hyped for in Saints & Seducers. We reached out to Senior Artist and Creation Club Lead Daniel Lee to get the inside scoop on this upcoming piece of free content and why you Dragonborn out there ought to keep it on your radar.
The Shivering Isles return
Those familiar with The Elder Scrolls IV: Oblivion will get a kick out of Saints & Seducers with the return of The Shivering Isles, Sheogorath's Daedric Realm. In this creation's main story, a devious mage aims to weaken the barrier between the Isles and Tamriel itself, risking immense chaos for the continent.
As you play, you'll uncover armor, weapons and even side quests referring to Sheogorath's otherworldly domain. "The Shivering Isles holds a special place in my heart," Lee reminisces. "This creation is packed full of nostalgia."
Gear, gear, gear
Speaking of weapons and armor, Saints & Seducers is chock full of new items to collect, including new artifacts, pets, armor, weapons and alchemy ingredients. "Enjoy heavy armor? Like to use a bow? Prefer to conjure allies? Are potions and poisons your weapons of choice? This creation has it all covered," says Lee. "There really is something for everyone."
Concept of a Madness Battleaxe – Find enough elusive Madness Ore and you can craft one of the strongest weapons in the game for yourself.
More than a quest
"The creation isn't confined to its main quest, there are plenty of secrets to discover," Lee adds. Even after completing the main storyline of Saints & Seducers, players have plenty to do from smithing side quests to everything offered in Rare Curios, a bonus creation that comes as part of Saints & Seducers. With Rare Curios, players can obtain special items from all over Tamriel via Khajiit caravans, including ingredients to craft all-new potions and poisons.
New threats to encounter
Skyrim's roving bandits and ferocious wildlife are fine enough foes when traversing the wilds, but why not spice it up? Saints & Seducers features new enemies to fight, including Corrupted Spriggans and juvenile Elytra Nymphs. Don't let their smaller size fool you, those Nymphs can sometimes be just as deadly as their fully grown counterparts!
Your personal pet Elytra
For some, the best for last: With Saints & Seducers, The Shivering Isles' own native insect species can be yours to take home as a pet! "I've always wanted a pet Elytra," says Lee, and we're certain he's not the only one.
Saints & Seducers, along with the Rare Curios, Fishing and Survival Mode creations, will be made free for all owners of Skyrim Special Edition starting November 11. Want even more amazing creations to explore? Upgrade to the Skyrim Anniversary Edition and receive not only these creations, but every single piece of Creation Club content currently available for the game, in one convenient bundle.