Join forces with players worldwide as you plunge yourself into the dark heart of battle, crunch metal and burn rubber on a carnage-filled racetrack against friends or strip back to the bare essentials and attempt to survive a treacherous paradise solo. Enticing, challenging prospects all, but which will you try first when next month's PlayStation Plus games launch on May 4?
Let's take a closer look at those games coming to PS5 and PS4 consoles next week.
Wreckfest: Drive Hard, Die Last | PS5*
Burn rubber, break rules and shred metal in this full-contact racer from the creator of the FlatOut. Race and upgrade patched-together cars, improving their looks and toughening up their body armour to survive the epic crashes and neck-to-neck fights over the finish line in competitive races. Enjoy some hilarity in Challenge modes as you get behind the wheel of crop harvesters, three-wheelers and much more, then challenge your friends online in multiplayer up to 24 players**.
Battlefield V | PS4
Enter mankind's greatest conflict with Battlefield V as the series goes back to its roots in a never-before-seen portrayal of World War 2. Experience all-out multiplayer** with your squad in the vast Grand Operations and the cooperative Combined Arms, or take on single player War Stories. As you fight in epic, unexpected locations across the globe, enjoy the richest, most immersive Battlefield yet.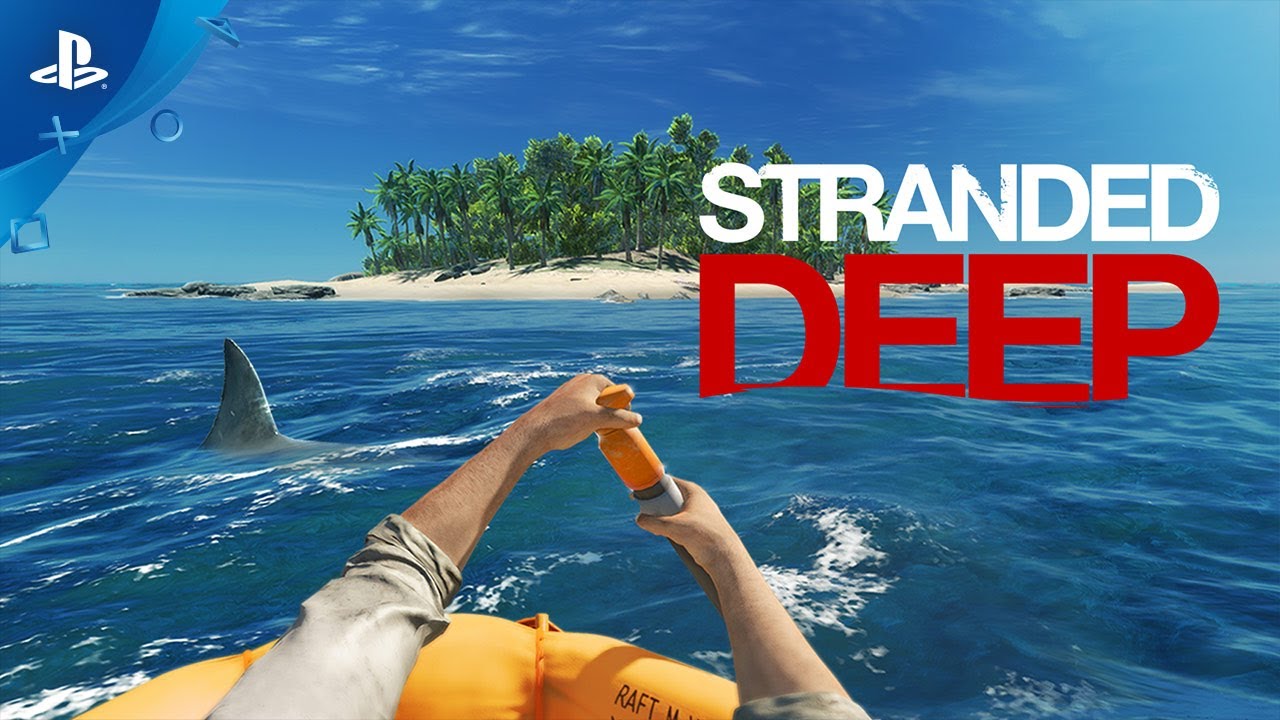 Stranded Deep | PS4
Test your survival skills in this open world adventure. In the aftermath of a mysterious plane crash, you are stranded in the vast expanse of the Pacific Ocean. Alone, without any means to call for help, you must do what you can to survive. Explore underwater and on land as you hunt for supplies to craft the tools, weapons, and shelter you'll need to stay alive. Stay sharp: hunger, thirst, and exposure conspire against you as you brave treacherous elements and the dangerous creatures of the Pacific.
All games will be available for PlayStation Plus members to add to their library until Monday, May 31.
Last chance to download your PlayStation Plus games for April
A reminder that the PlayStation Plus games for April – Oddworld: Soulstorm***, Days Gone and Zombie Army 4: Dead War will leave on Monday, May 3. Make sure to add them to your library before they're gone!
*PS5 console only; PlayStation Plus benefit not applicable for Wreckfest: Drive Hard, Die Last on PS4.
**Internet connection and PlayStation Plus required for online multiplayer modes. PlayStation Plus is an ongoing subscription with recurring fees until cancelled. Age restrictions apply. See here for full terms & conditions.
***PS5 console only; PlayStation Plus benefit not applicable for Oddworld: Soulstorm on PS4. Oddworld: Soulstorm available in South Korea until Monday, May 17.