New fighters, stage, and V-Shift ability come to SFV along with a new battle balance update.
Hey there PlayStation Nation! Are you ready for new info on Season 5 of Street Fighter V?
Speaking of five, did you know Street Fighter V is about to become five years old? February 16, 2016 was the original release of Street Fighter V, but that was just the beginning. Now, thanks to your continued support, going beyond the battle with every round of every match, SFV has become one of the most robust and competitive fighting games of this generation. So, thank you for joining us in this five year journey so far!

But we're not done yet! We're starting the 5th anniversary celebration with Season 5, so get ready for a breakdown of some of the latest news from our Street Fighter V Winter Update, including upcoming characters Dan, Rose, the new V-Shift mechanic and more! For a full rundown, check out the Winter Update video below: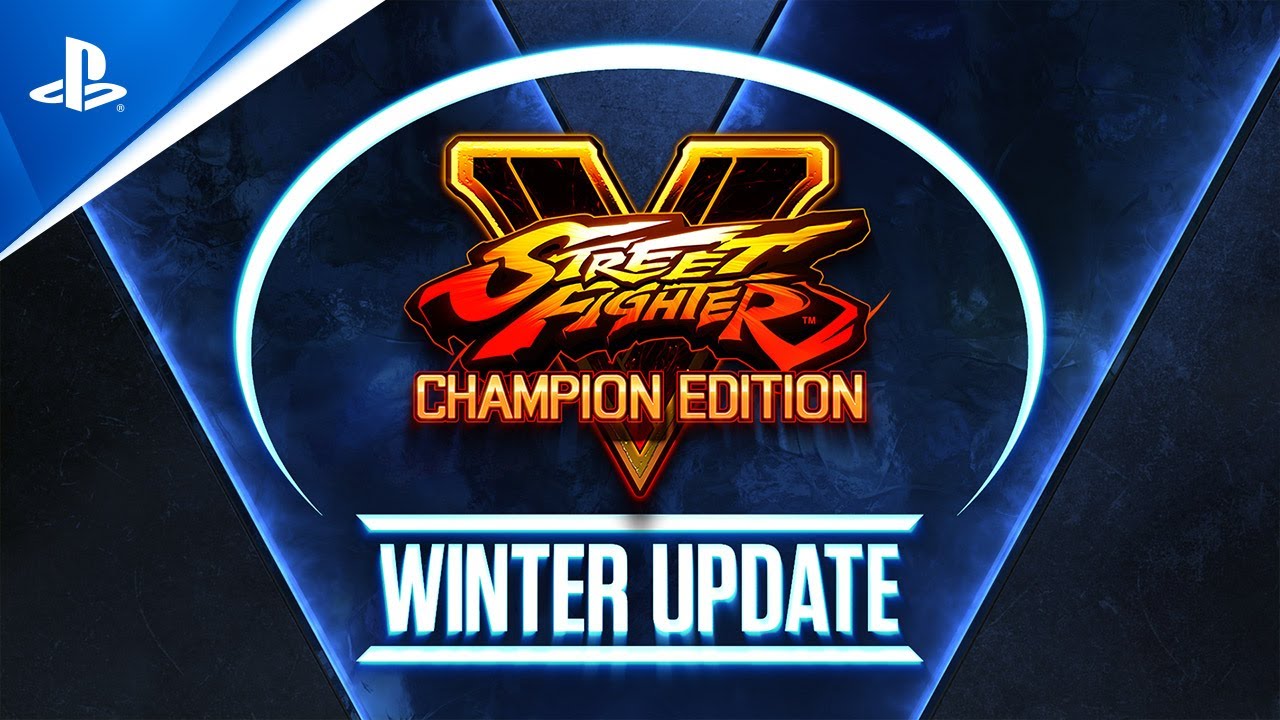 Dan Hibiki makes his flashy return
Dan Hibiki, the master of Saikyo, returns to Street Fighter V to show who's the best! Dan comes equipped with new moves and mechanics that will give him an offensive edge over his opponents.
For Dan's returning special moves, we have his classic fireball the "Gadoken" as well as his uppercut, the "Koryuken." Of course Dan also has his "Dankukyaku" kicks that can close the gap. New to Dan is the "Danretsuken," a multi-hit punching move that sends the opponent flying. The EX version can send them into the air for more combo potential!
Dan lets out a flurry of punches with the Danretsuken!
Now, onto V-Triggers! Dan's V-Trigger I has him throwing his huge "Haoh Gadoken" fireball. It can even be charged for extra damage! You'll also notice that Dan's V-Trigger I is unique in that it is the only V-Trigger in the game that has only one bar of V-Gauge.
And his V-Trigger II powers up his fireball and uppercut special attacks!
So try mixing and matching them all to see which fits your style when Dan releases on February 22!
Rose's future is in Street Fighter V
Rose makes her foretold appearance in Street Fighter V with a slew of new abilities! We just showed off Rose's move set for the first time featuring a handful of new and returning moves, so let's talk about it.
One of Rose's new anti-air moves is "Soul Bind" where she throws her scarf into the air to snatch jumping opponents. And now, she can execute her "Soul Spark" projectile in the air, giving a new dynamic to her offensive playstyle.
Brand new to Rose, her V-Skill I "Soul Fortune," allows her to summon tarot cards that will provide different benefits to herself and negative effects to her victims. And her popular "Soul Satellite" returns as her V-Skill II in Street Fighter V, allowing her to keep pressure onto her opponents.
Rose's V-Trigger I, "Soul Dimension," is a new teleportation move giving Rose new offensive setups. V-Trigger II is her popular "Soul Illusion" from the Street Fighter Alpha series giving her access to unique combos that deal heavy damage.
With these new attacks and abilities for Rose, you can now choose a more mix-up combo heavy approach or a defensive "zoning" style of play!
Rose will be released this Spring!
V-Shift – A new defensive mechanic in Street Fighter V
Releasing as a free update on February 22 is the new V-System mechanic in Street Fighter V called "V-Shift." This new defensive mechanic allows you to get out of tough situations. It can be executed at virtually any time in a match at the cost of one bar of V-Gauge and if timed correctly, will allow you to execute a fully invincible backdash that slows down time for a short period and allows you to plan your next move against to counter your opponent's attack. This move is also invincible to throws, so it's an incredibly effective defensive option during many situations! If you successfully time a V-Shift, you will regain half of your used V-Gauge bar.
V-Shift will give you more defensive options.
You can follow it up with an attack called a "V-Shift Break," which has your character do a forward moving attack, shifting your opponent's momentum to turn the tides of battle!
V-Shift Break executes a forward moving attack to halt the opponent's momentum
V-Shift will give you yet another way to utilize your V-Gauge in battle, in addition to V-Triggers and V-Reversals. Now with V-Shift, V-Reversal, and V-Trigger, that makes a total of three different uses for your V-Gauge in a single match! We look forward to seeing how you will use this new mechanic to turn the tides in your favor.
New free Stage: The Grid Alternative
You may have noticed the training stage looks a bit different when we showed off V-Shift. This training stage is called "The Grid Alternative" and will be free for all players with the Season 5 update on February 22!
Battle Balance Update
Also releasing for free is an upcoming Battle Balance Update! There will be a large number of balance changes for ALL 40 existing characters in the game to coincide with the release of Dan and the new V-Shift system. Look out for the full list of changes on February 22 when Season 5 begins.
BONUS CONTENT for Season 5 Pass owners – Eleven
Surprise! We've snuck in one more gameplay feature to kick off Season 5. Eleven will be released as a BONUS with a purchase of the Season 5 Pass, also arriving when Dan releases on February 22. Eleven is a prototype version of Street Fighter III's Twelve, and was created by Gill's secret organization.
Eleven acts as a mimic character, randomly transforming itself into any character that you currently own in SFV. This transformation occurs as you load into battle, and will also choose a random V-Skill and V-Trigger for you. The mimicked character will retain Eleven's color scheme while still performing exactly like the character being duplicated!
Eleven can take on the form of ANY fighter you own!
The character will retain the color of Eleven.
Take a chance and roll the dice with Eleven being released as a BONUS if you purchase either the Street Fighter V Season 5 Character Pass or Premium Pass!
Season 5 Character Pass and Premium Pass
Speaking of Character and Premium Pass, here's what's included with each of them:
Free Trial
And to kick off this major update, we wanted to give all of you a chance to get you hands on Street Fighter V with a Free Trial! Running now through February 24, the Free Trial for Street Fighter V: Champion Edition includes all characters from Seasons 1-4.
And there you have it! Season 5 starts February 22, and we can't wait to see how you'll shake up the ring with Dan, Eleven, the new V-Shift mechanic and the upcoming Battle Balance update. And don't forget we still have Rose, Oro, Akira, and one more mysterious character coming with Season 5.
Once again, thank you for all your continued support. And keep an eye out for more Street Fighter V Season 5 news coming soon!