Guerrilla, Naughty Dog, Santa Monica Studio, Sucker Punch, Capcom, and more studios share personal picks
Despite the rest of 2020, the past 12 months have been rich with immersive video game worlds, inspiring characters, compelling gameplay mechanics, and fantastic soundtracks. You've already told us what your highlights are. Now leading developers in the industry share their personal PlayStation picks from the class of 2020*.
---
Call of Duty: Warzone
---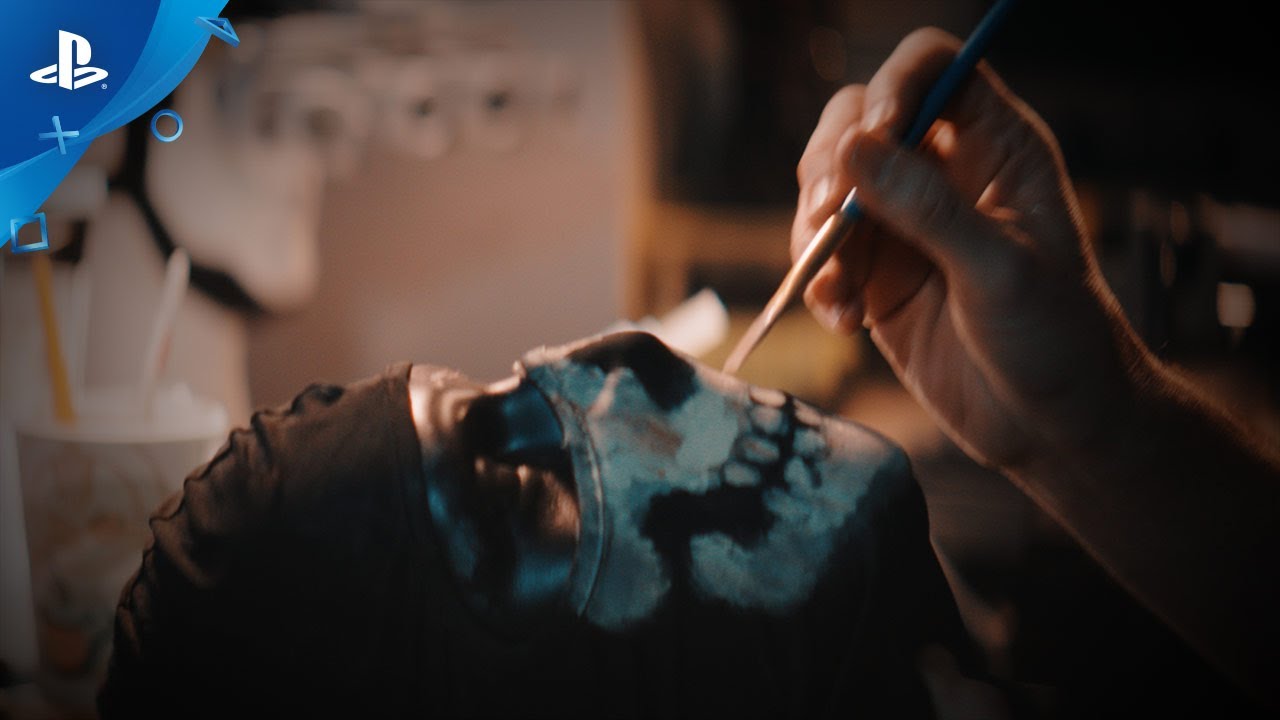 As chosen by…
"As somebody who typically doesn't play multiplayer, I not only surprised myself with how many hours I logged in Warzone this year, but how profoundly meaningful it all was. On its surface, Warzone combines the battle royale genre with Call of Duty's rock-solid mechanics, gunplay, and audio design, making for a very potent (and addicting) combination.

"In 2020, however, Warzone became much more than a 'game' for me—it launched right around the time Covid-19 hit Seattle and we all went into lockdown, which just so happened to be when Camouflaj was due to wrap up development on Marvel's Iron Man VR. My colleagues and I got into a fun habit of unwinding in Warzone after a long day of remote work. The game became our virtual afterhours hangout where we'd find ourselves having really heart-to-heart conversations while blasting our way out of spicy firefights."

– Ryan Payton, Director, Camouflaj – Marvel's Iron Man VR
"Since the month of April a few close friends and I play it about two to four times a night around 10pm for a few hours. These late night gaming sessions have been instrumental in keeping me sane during a very difficult year. We're absolutely focused on getting that win but, we also just talk about the most random stuff and just laugh non-stop. It's a release, it's relaxing, it's comforting and it's just positive vibes. Video games have always been a participatory medium and a form of escapism. What I didn't foresee happening is video games becoming another instrument in mine and so many others mental health toolbox this year. For those reasons Warzone was and still is my favorite game of 2020."

– Ramone Russell, Product Development Communications and Brand Strategist, San Diego Studio – MLB The Show 20
---
Demon's Souls
---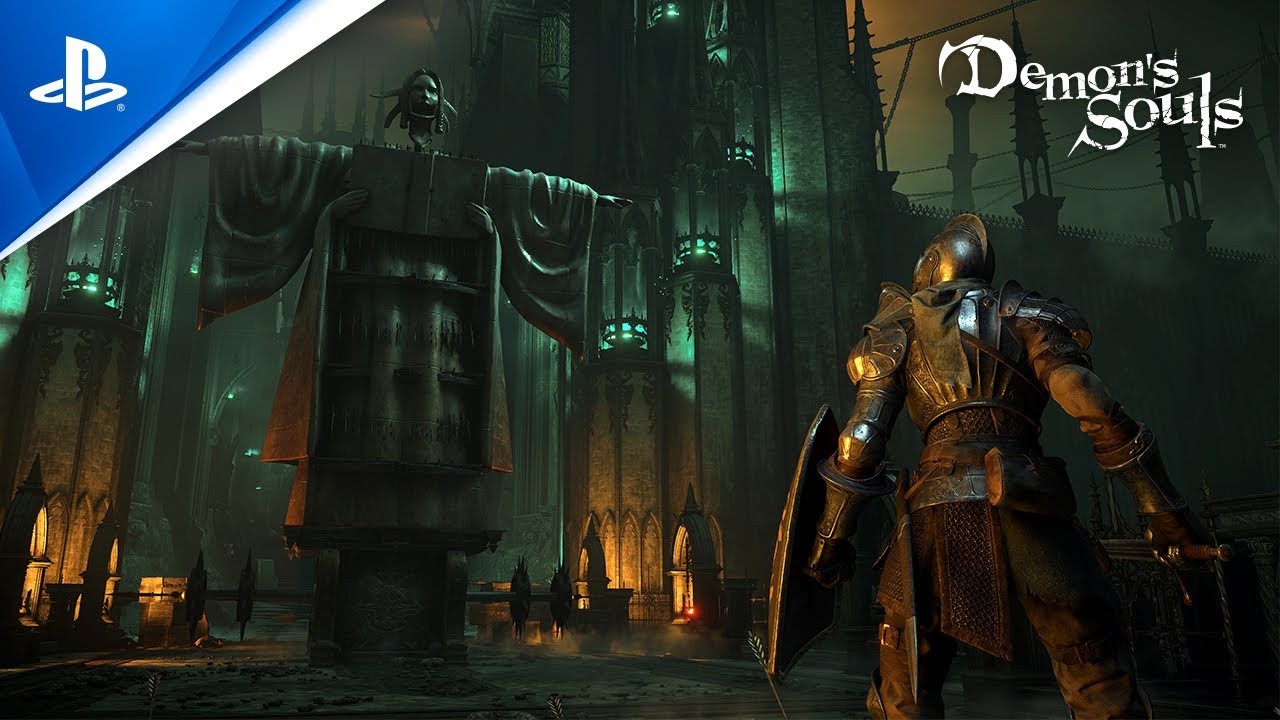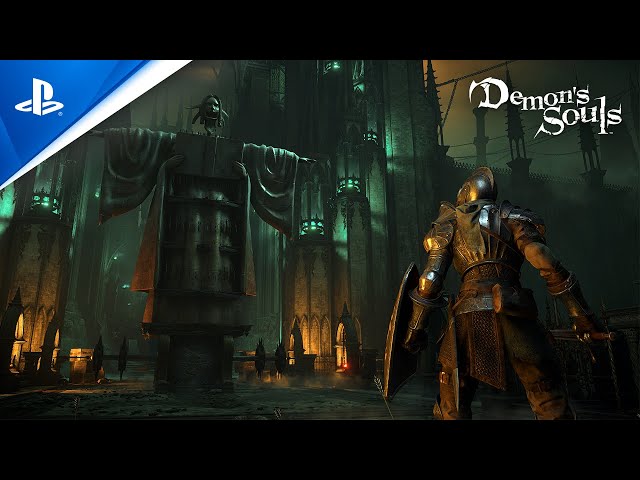 As chosen by…
"Although there were many amazing games this year, my favorite has to be Demon's Souls. I never played the original, but got hooked on these types of games when Bloodborne came out in 2015, so getting a new PS5 was even more exciting because I got to play Demon's Souls for the first time. Oh, and it also looks amazing. Incredible job by Bluepoint Games!"

– Jason Connell, Creative Director & Art Director, Sucker Punch – Ghost of Tsushima
"For me it's got to be Demon's Souls. Its worlds are as terrifying as they are beautiful. There are few games which give you that same tension, that sense of foreboding. The moment you think you're getting somewhere you're put firmly back in your place. It's always keeping you on your toes. It's stunning, punishing, awe-inspiring, and when you do finally defeat that seemingly impossible boss it's incredibly rewarding. You really feel like you earn your victories. This game and I have a love/hate relationship. I love it… it hates me."

– Ned Waterhouse, Designer Sumo Digital – Sackboy: A Big Adventure
"I was looking at a list of games that have been released this year. Most of them I've finished, some of them Platinumed, some of them are a trophy or two short of the Platinum, and I was (seemingly) struggling to choose which game to pick out as my personal game of the year. But try as I might, I couldn't get away from the fact that to me, the original 2009's Demon's Souls is one of the most important video games of all time and the 2020 remake by Bluepoint Games re-hammered that point home like the Black Phantom Garl Vinland on NG+++ after you miss your parry.

– Henri Markus, Game Designer, Housemarque – Returnal
---
Doom Eternal
---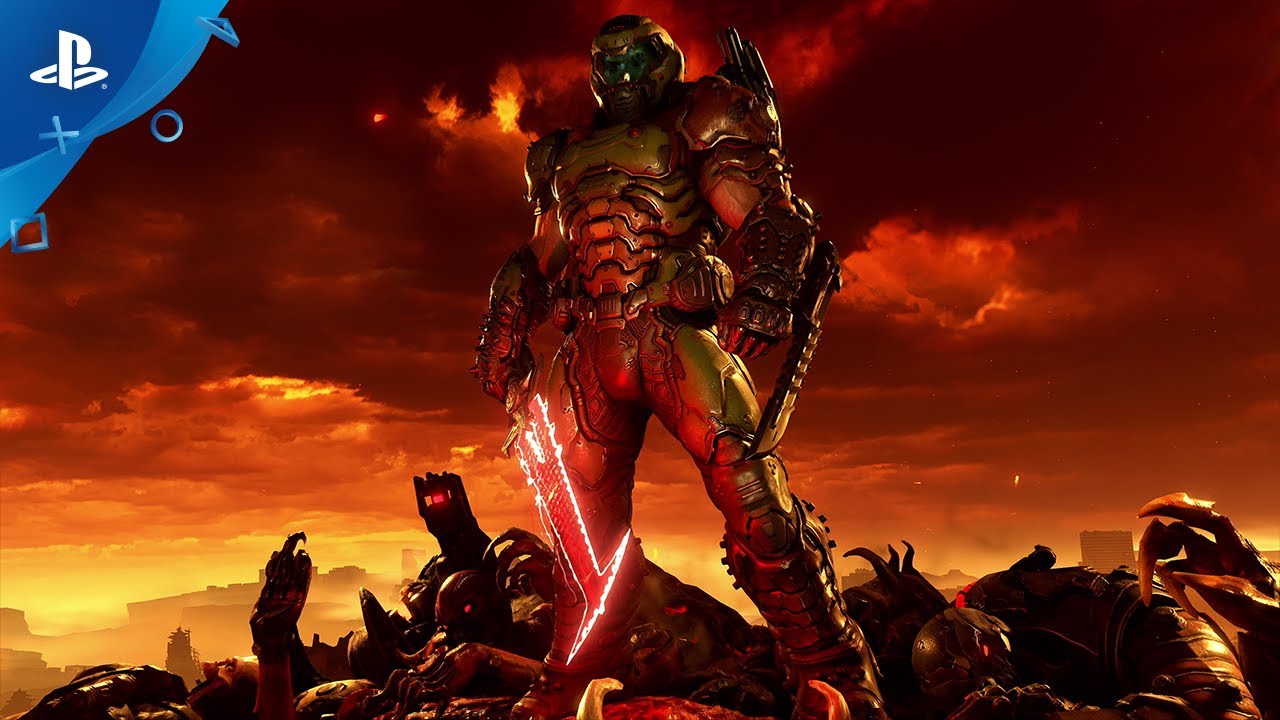 As chosen by…
"Doom (2016) was an incredibly tough act to follow as it was such a breath of fresh air, but somehow, Doom Eternal gave me everything that I could have wanted out of a sequel. Instead of just giving moreDoom (which they did completely and then some) they also completely expanded upon the core combat loop of the game; taking the Glory Kills = health mechanic and adding on the additional moves to provide armor and ammo, which fundamentally changed how you interacted with the combat spaces in comparison to its predecessor.
It constantly has you thinking while also moving and shooting – evaluating your own resources in the midst of combat. Combining that fundamental change with just a hilariously over-the-top feel of ever-increasing scope and scale made for a truly memorable experience this year. Plus… you have to love a game that has something called a 'Super Gore Nest'. Somehow balancing the line between reverential, serious, over-the-top, and absolutely ridiculous – Doom Eternal was definitely an achievement by the team at id."

– Louis Studdert, Producer, Toys for Bob – Crash Bandicoot 4
---
Fall Guys: Ultimate Knockout
---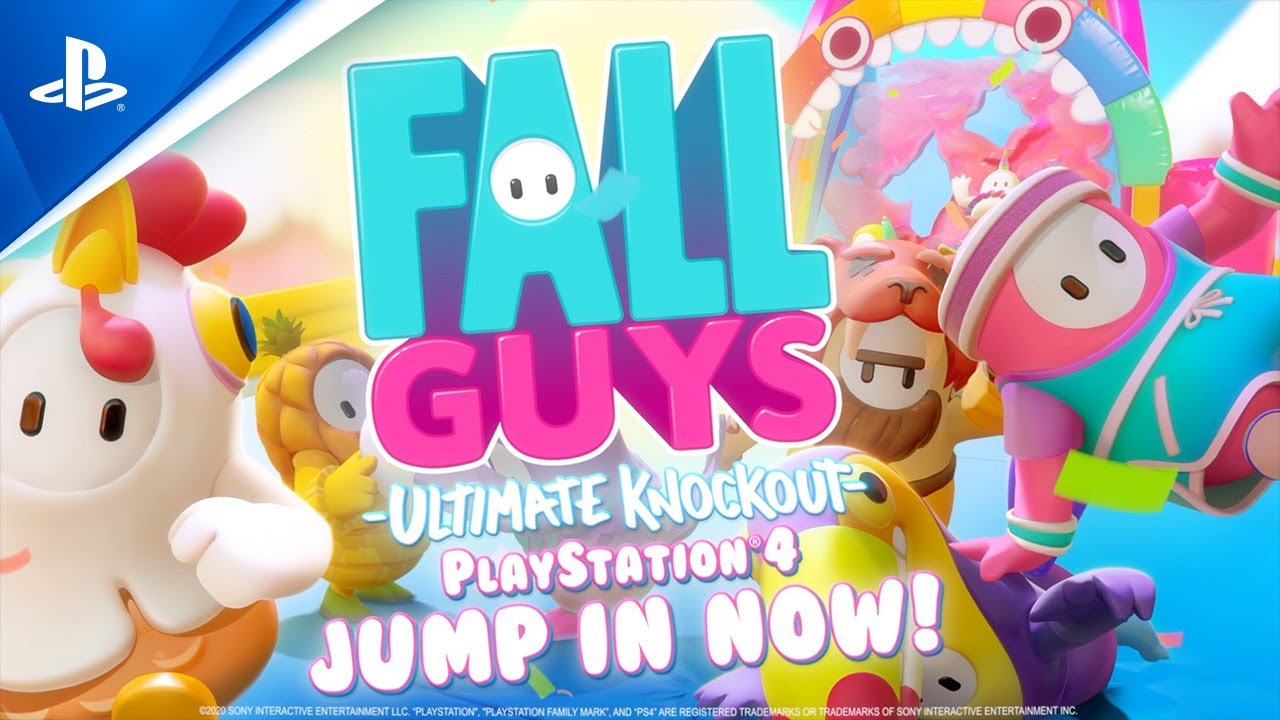 As chosen by…
"The rules are simple, the gameplay is wild, and you can enjoy it with your entire family. The combination of old and new elements – gameplay that focuses on a balance of luck, mastery of action, and strategy – is great. I think it's fantastic that your luck depends a lot on the physics of interacting with other players, making it hard to direct your frustrations at the game itself. It's been awhile since I've been this vocal while playing a game."

– Hideaki Itsuno, Director, Capcom – Devil May Cry 5: Special Edition
"I got caught up in the hype and started playing the game and before I realized it, I had spent an entire night trying to clinch that crown…"

– Naoki Hamaguchi, Director, Square Enix – Final Fantasy VII Remake
---
Ghost of Tsushima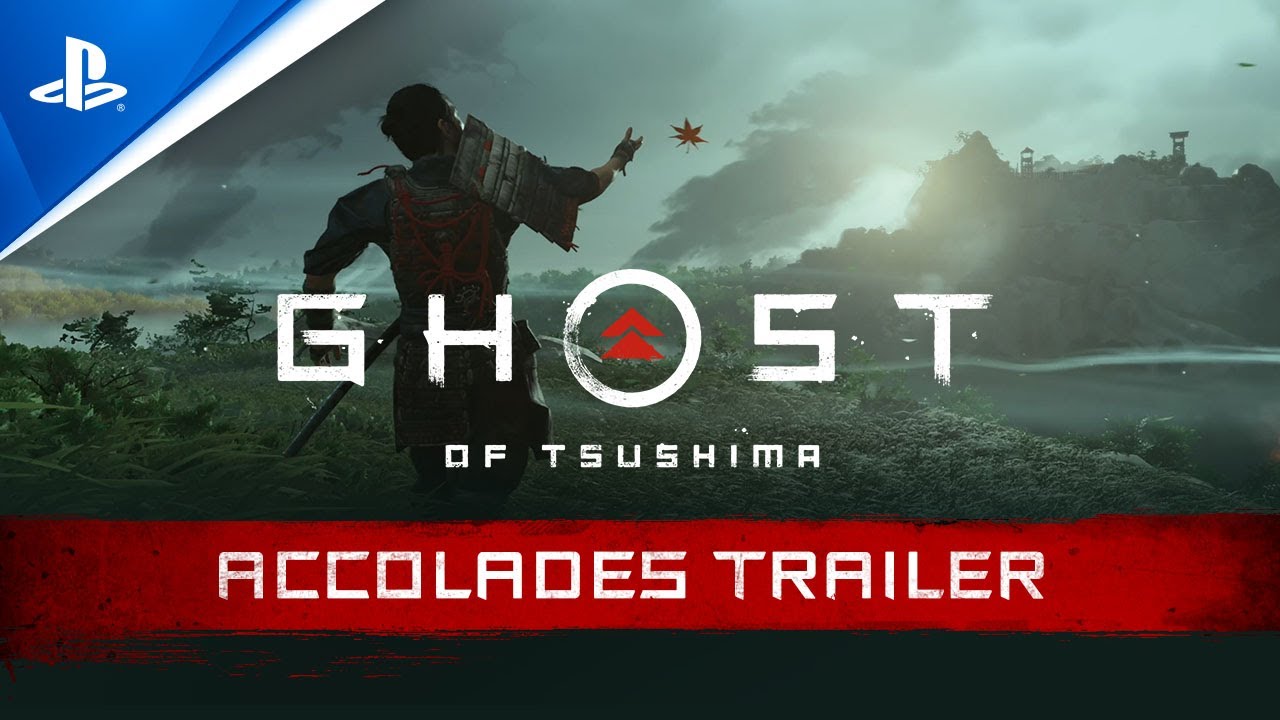 ---
As chosen by…
"It was visceral and precise like the blade itself. Legends was the best co-op experience to date with friends."

– Keith Lee, CEO, Counterplay – Godfall
"Not only can you see Sucker Punch Productions' technical finesse in this game, but I really felt their strong commitment to craftsmanship. Even as a Japanese person, I really enjoyed this game as a historical piece."

– Masayoshi Yokoyama, Designer & Writer, Ryu Ga Gotoku Studio – Yakuza: Like A Dragon
"Ghost of Tsushima really left an impression on me. It was a completely new game set in Japan during the Kamakura period, which I imagine was no easy endeavor for Sucker Punch to undertake, and they did a fantastic job with the stunning visuals and highly polished gameplay. Here at Team Ninja, where we have worked on a lot of sword fighting action, we were really impressed with the game overall, and strive to create a title with as much 'honor' as Ghost of Tsushima."

– Fumihiko Yasuda, Producer, Team Ninja – Nioh 2
"Ghost of Tsushima is a game that has a special place in my heart. Everything in the art style, characters, music helps realizes the samurai setting perfectly. It was one of my most anticipated games for 2020 and Sucker Punch delivered it."

– Rafael Grassetti, Art Director, Santa Monica Studio – God of War
"Hopping into Tsushima and clearing out Mongols from camps is exactly the therapeutic gameplay I needed in 2020. The world is beautiful, there are tons of things to discover, the combat is fluid and surprisingly deep, and I can feel like I'm actually accomplishing something turning the entire map from red to white! Sucker Punch really delivered on the samurai fantasy."

– Kurt Margenau, Co-Game Director, Naughty Dog – The Last of Us Part II
---
Ikenfell
---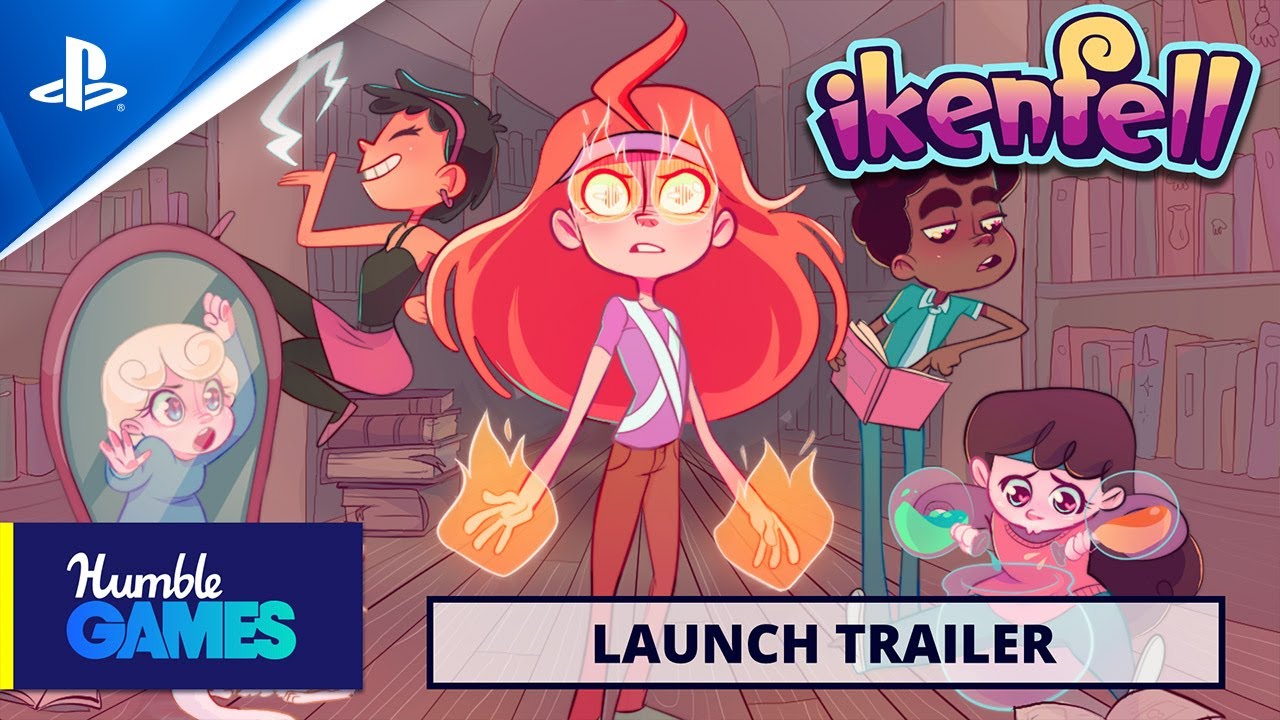 As chosen by…
"I'm tempted to give GOTY to the nostalgic grand slam that is Final Fantasy VII Remake, but my heart was stolen late in the year by Ikenfell! I was drawn in by the cool tactical approach to RPG combat, but before I knew it I was engrossed in the story of troubled magical youths trying their hardest. It's the best classic RPG I've played in years and nobody should sleep on it. Also: killer soundtrack!"

– Kevin Zuhn, Creative Director, Young Horses – Bugsnax
---
Marvel's Spider-Man: Miles Morales
---
As chosen by…
"My favorite game for 2020 is Marvel's Spider-Man: Miles Morales because of its diversity, homage to Harlem and it's always fun when my sons and I can swing through and explore Marvel's New York City while fighting crime."

– Shaun Escayg, Creative Director, Crystal Dynamics – Marvel's Avengers
---
No Man's Sky
---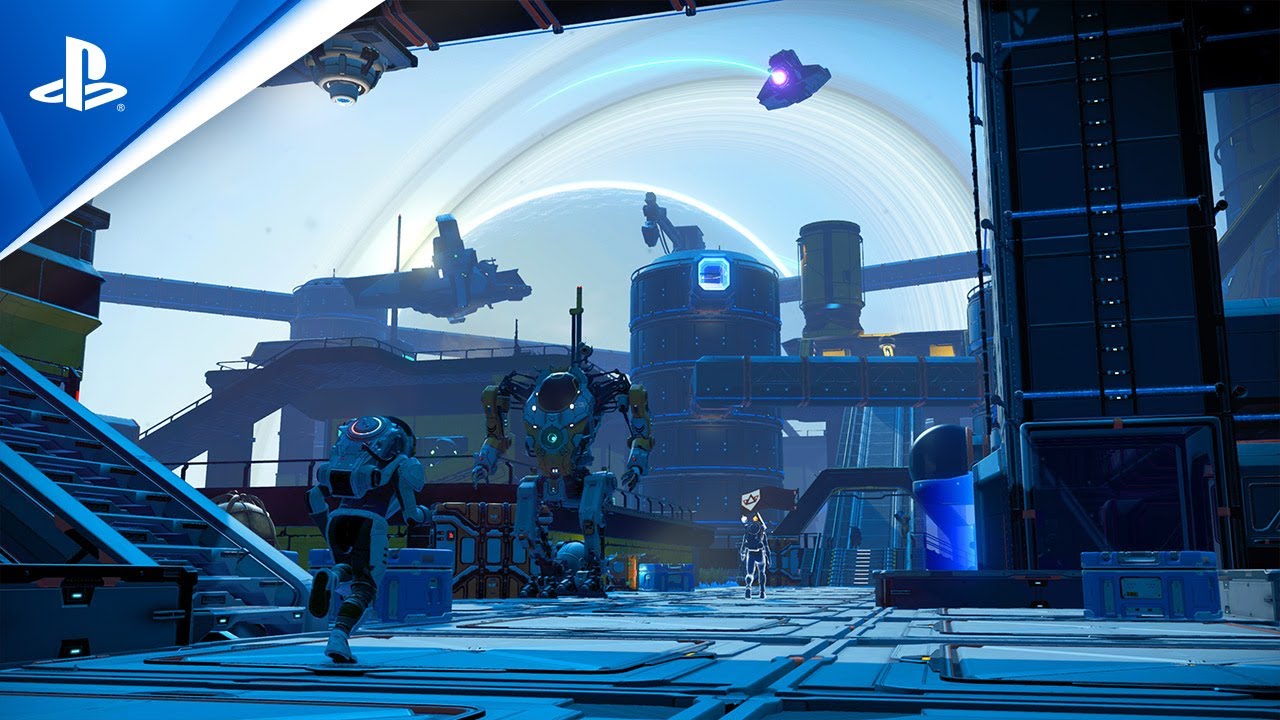 As chosen by…
"My personal favorite game of 2020 is the same as my personal favorite from 2019: No Man's Sky. In a lot of ways, NMS is the opposite of the games we make at Naughty Dog: rather than every moment being carefully crafted, literally the entire galaxy is procedurally generated. Digging a tunnel to take shelter from a raging radiation storm, barely avoiding freezing to death diving for ancient secrets in a polar ocean, building my dream-base on a forest moon filled with giant squid creatures, quietly watching flying animals flock and undulate with the planet's ring backing them in the sky… Some amazing memorable moments in that game, all the more special because no one will ever have those exact moments but me. The next-gen update on PS5 is amazing, a great reason to come back."

– Anthony Newman, Co-Game Director, Naughty Dog – The Last of Us Part II
---
Resident Evil 3
---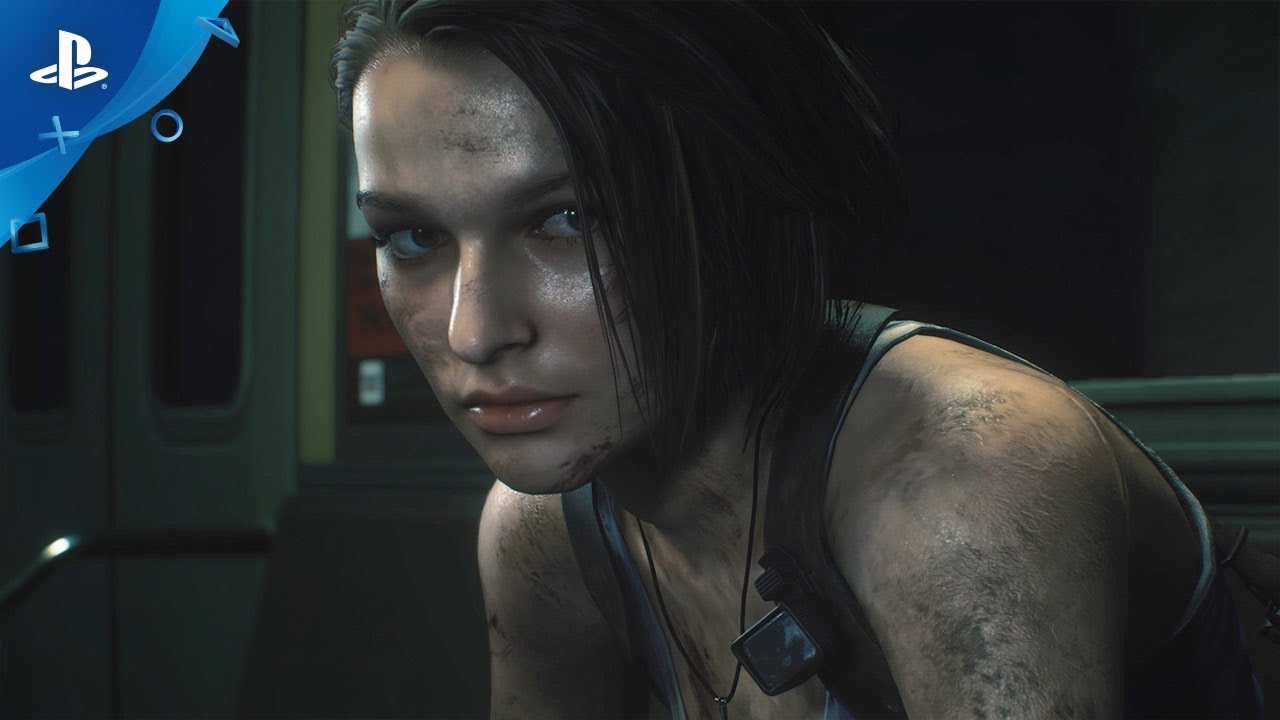 As chosen by…
"I was pretty busy this year, but I made time to play Resident Evil 3 because I loved the Resident Evil 2 remake. I thought RE3 was fantastic, especially given how stressful 2020 was. The combination of horror and action made it extremely cathartic for me to play through."

– Derek Yu – Spelunky 2
---
The Last of Us Part II
---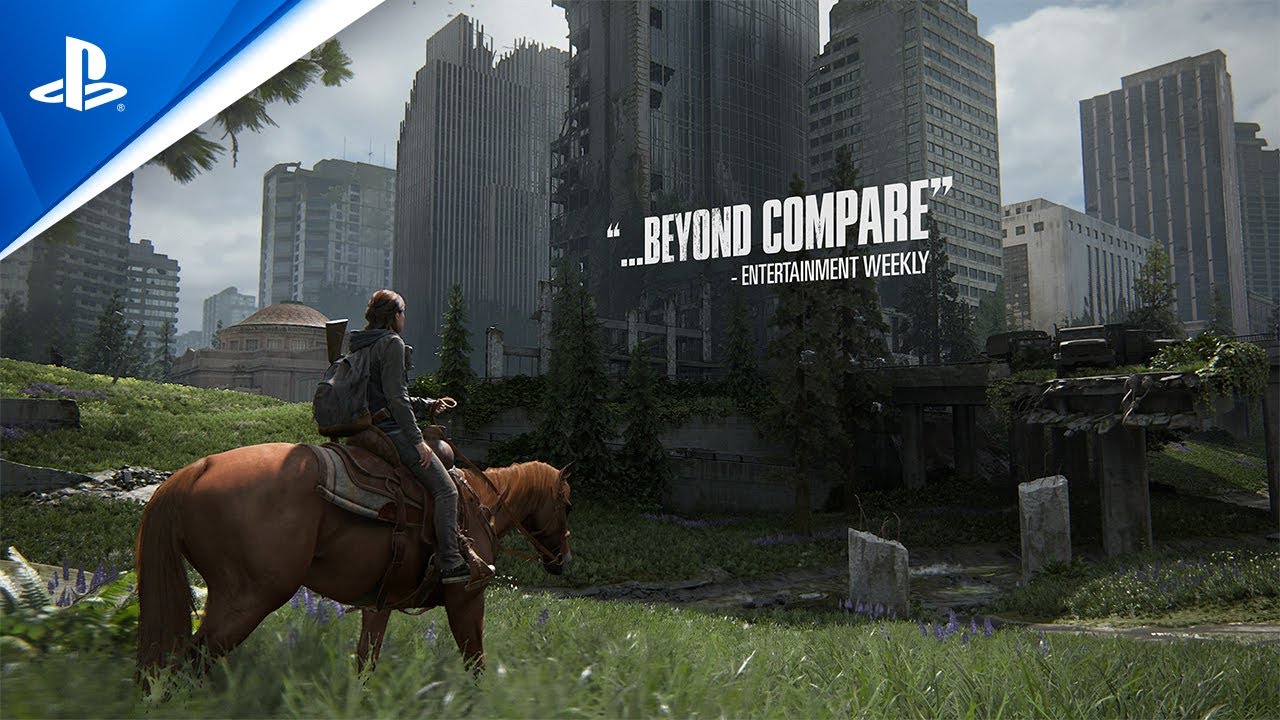 As chosen by…
"The original Last of Us is one of my favorite games of all time. It really felt like they pushed the boundaries of what is possible in games and kept me on the edge of my seat throughout the whole experience. With Part II, I wanted to know where director Neil Druckmann would take this world. How could he and the team possibly surpass the original, having set the bar so high?
"Well, they did, and I wasn't let down. Existing characters are taken in unexpected directions, and brand new characters join The Last of Us saga that add spice to an already rich post-apocalyptic world."

– Gavin Moore, Creative Director, SIE Worldwide Studios – Demon's Souls
"For me it represents the best PS4 could offer, the pinnacle of this generation. It's just so beautiful in every way, a masterpiece."

– Cyrille Imbert, Executive Producer, Dotemu – Streets of Rage 4
"This game stuck with me for a long time. Humanity is shown from its darkest angle. But in all the hatred and revenge, is also a story of empathy and hope. A thought-provoking masterpiece."

– Angie Smets, Studio Director, Guerrilla
"There's so many [games to choose from]! I *just* platinumed Astro's Playroom – and that was fantastic – a real love letter to the history of PlayStation…. But probably the highlight of my year was seeing the continuation of the Joel/Ellie story in the sequel to the Last of Us."

– Stuart Whyte, Co-Studio Head, London Studio
"The narrative masterpiece that is The Last of Us Part II. One of the only games where I don't find myself trying to analyze game loops or reading Reddit about min-maxing builds. A game where I sit back and willingly surrender myself to the brilliant minds at Naughty Dog.
Also, my wife agreed that if we ever have a daughter, her name would be Ellie. (If you're reading this, it's on the internet now. No take-backs)."

– Jason Chuang – Senior Product Marketing Manager, miHoYo – Genshin Impact
"I was blown away by the experience, by far my favorite of the year. I have always loved the craft and attention to detail Naughty Dog puts into every game they make and with The Last of Us Part II has set the bar, once again, for what our industry can accomplish."

– Brian Horton, Creative Director, Insomniac Games – Marvel's Spider-Man: Miles Morales
---
Tony Hawk's Pro Skater 1 and 2
---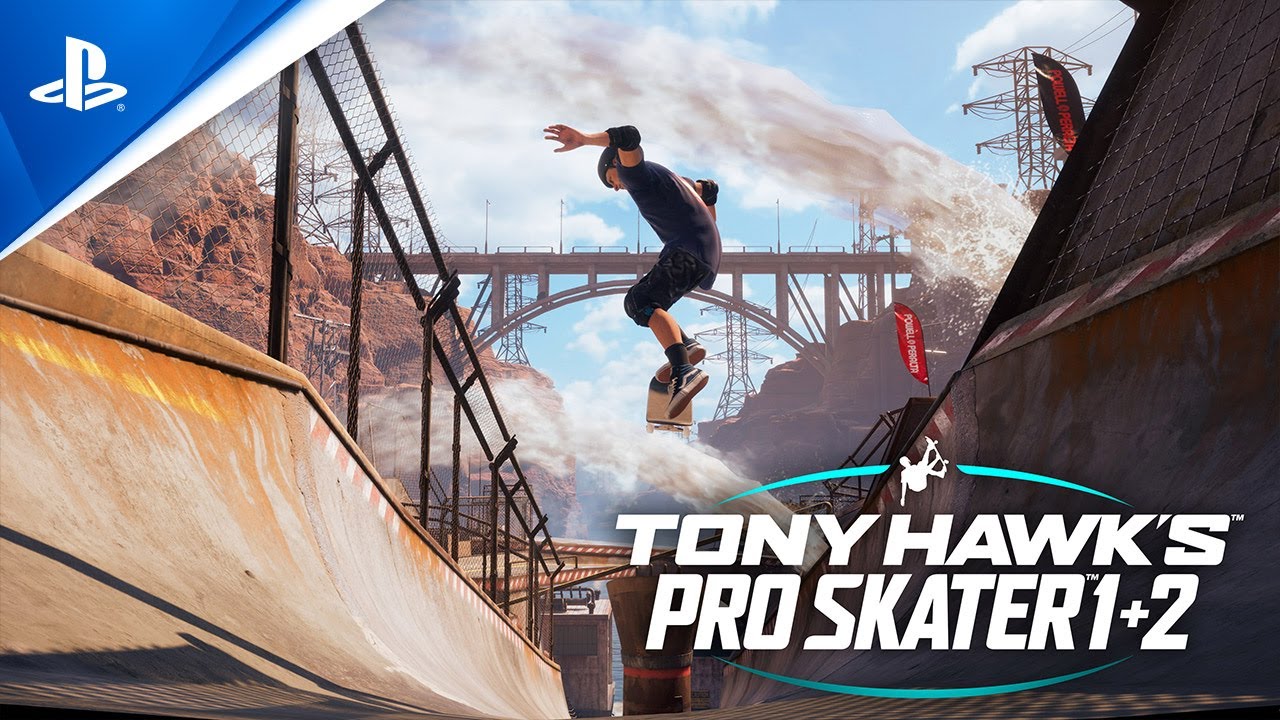 As chosen by…
"Revisiting THPS 20 years later has been like some kind of hallucination. I sank 4 trillion hours into this series on the original PlayStation, and the gameplay feels just as snappy and endorphin-inducing as it did in my nostalgia-tinted memories of yesteryear."

– Anthony Pepper, Senior Designer, Mediatonic Game – Fall Guys: Ultimate Knockout
—–
And while most of the creatives who kindly took the time to contribute to this article managed to boil down their favourite game of the year to just one title, some found the decision impossible. We made a rare exception and didn't force them to choose. Here's what they had to say:
---
Persona 5 Royal and Streets of Rage 4
---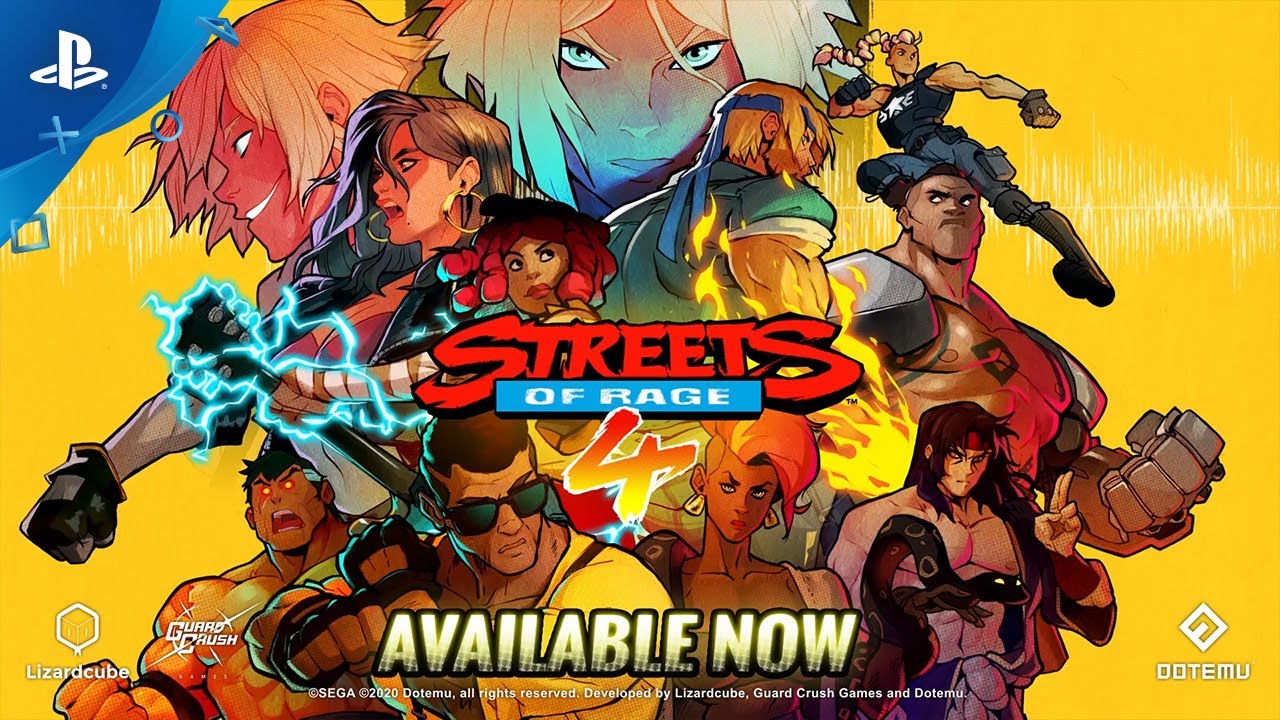 As chosen by…
"I tend to enjoy games that I can share with my family, so it's really a toss up between two titles for this year – Persona 5 Royal and Streets of Rage 4. I played the original Persona 5 when it released in Japan back in 2016 and Royal has even more content and story. My wife and five year-old daughter loved watching the characters interact and the well-developed story unfold. I must have played for over 230 hours!
Streets of Rage 4 is a fun action game that has local co-op and it's great to share the experience with the fam. The controls are simple enough for my daughter to play, and she's pretty good. I personally love the throwbacks to the original. The nostalgia is heavy with a booming soundtrack and homages to the originals."

– Peter Fabiano, Producer, Capcom – Resident Evil 3
---
Final Fantasy VII Remake and Ghost of Tsushima
---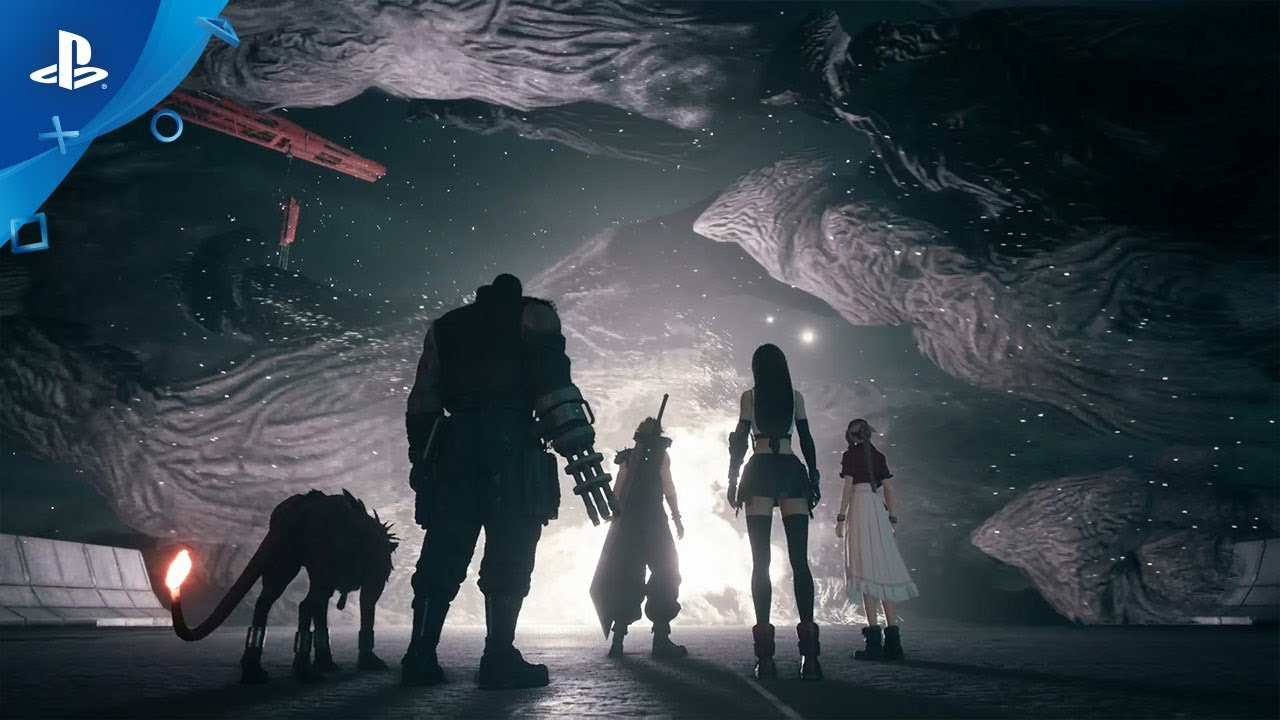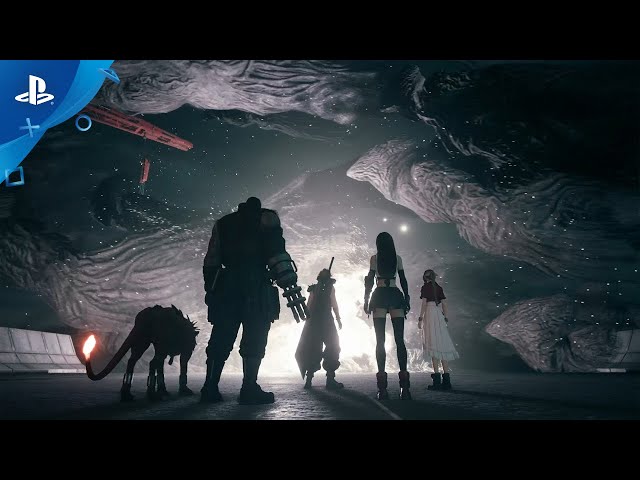 As chosen by…
"It is so hard to pick one, as there are so many good games that shipped this year… if I go with my heart it will have to be Final Fantasy VII Remake. For me it was a massive hit of nostalgia. I was always a big fan of the series even from the very first one! But if I go with my soul, Ghost of Tsushima as it was so well done. I really like how they took this theme and expressed it in mechanics and systems beautifully."

– Benoit Richer, Co-Dev Game Director, Ubisoft – Assassin's Creed Valhalla
---
Ghost of Tsushima and The Last of Us Part II
---
As chosen by…
"This is tough. I will get in a lot of trouble for making choices like this, but I can't decide between Ghost of Tsushima or The Last of Us Part II. Ghost was such an enjoyable experience – I am so happy for the team at Sucker Punch at the way that has gone for them. Exploring 13th century Japan felt unique, and it's such a beautiful game as well. The cinematic Kurosawa Mode just felt so cool. And The Last of Us Part II was a very intense experience. Not just because the story and characters were gripping, but also because the world itself was so detailed. It's the kind of memorable experience you get from being dragged way outside of your comfort zone.
"In fact, you cannot expect me to choose just one game here. So I am not going to. Btw, I am also very impressed with the work that Sucker Punch and Naughty Dog did to make both titles run so well on PS5."

– Hermen Hulst, Head of PlayStation Studios
*The views and opinions expressed are those of the persons appearing in the blog and do not necessarily reflect the views and opinions of Sony Interactive Entertainment.
**Call of Duty: Warzone, Demon's Souls, Fall Guys, Ghost of Tsushima: Legends, Streets of Rage 4, and Tony Hawk's Pro Skater 1 + 2's online multiplayer modes require internet connection and a PS Plus subscription; fees recur until canceled. Age restrictions apply. Full terms: https://www.playstation.com/legal/ps-plus-usage-terms/.