Battle alongside the preeminent yokai hunter and Onymo mage while mastering a brand new weapon. 
Greetings yokai hunters! I'm proud to announce the release of Nioh 2's second DLC expansion- Darkness in the Capital. And to commemorate this latest installment, we wanted to share some insights into our development process for creating a fresh new perspective into Japan's distant past.
While The Tengu's Disciple brought the protagonist to the end of the Heian Period (794 – 1185), our latest chapter brings them dead center into the middle of this era. We hope that by experiencing events from Japan's past in the world of Nioh, you can all gain an even more detailed picture of the series' lore. Instead of merely expressing this unique mythology simply via dialogue and text, we wanted to take all of our players that braved their way through the main game on a brand new and extensive adventure throughout these three DLC expansions.
One of the most notable aspects of Darkness in the Capital are the two renowned historical figures that make their grand appearance: Minamoto no Yorimitsu and Abe no Seimei, the famed yokai hunter and the most powerful Onmyo mage of antiquity. Yorimitsu's four major subordinates also made names for themselves as fearless warriors for defeating yokai in many tales passed down through generations. These acclaimed individuals were very active during the midpoint of the Heian Period, an age where the world was in a state of disorder and yokai ran rampant.
In the world of Nioh where heroes take up their swords and make full use of Onmyo magic in order to battle hordes of yokai fiends, leaving out this significant and thrilling period from Japan's history wasn't even an option for us in the development team. This story, from this particular period, was a MUST!
One of the major challenges that we faced in creating Darkness in the Capital was that while samurai and Onmyo mages did exist during this period, it was also a time in history where more attention was placed on the Heian nobles.
While this focal point may differ from other parts of the Nioh series, this particular era can be seen as the quintessential depiction of the Heian period. Beneath the elegant surface of this period lied degeneration and deep-seated grudges, and as such we made sure to represent this period as one filled with curses and peril. We accomplished this through various aspects such as incorporating these elements into the visuals, text, as well as through the actions of the enemies you will encounter on your journey. We carefully researched the historical aspects of Darkness in the Capital, as stories from this time period are comparatively less well known to those from the Sengoku period. We also wanted to ensure that they were properly represented in order for players to learn more about Japanese history.
I also wanted to leave you with one small hint regarding the story: be on the lookout for some notable bosses you may have encountered from your previous journey through the Nioh series…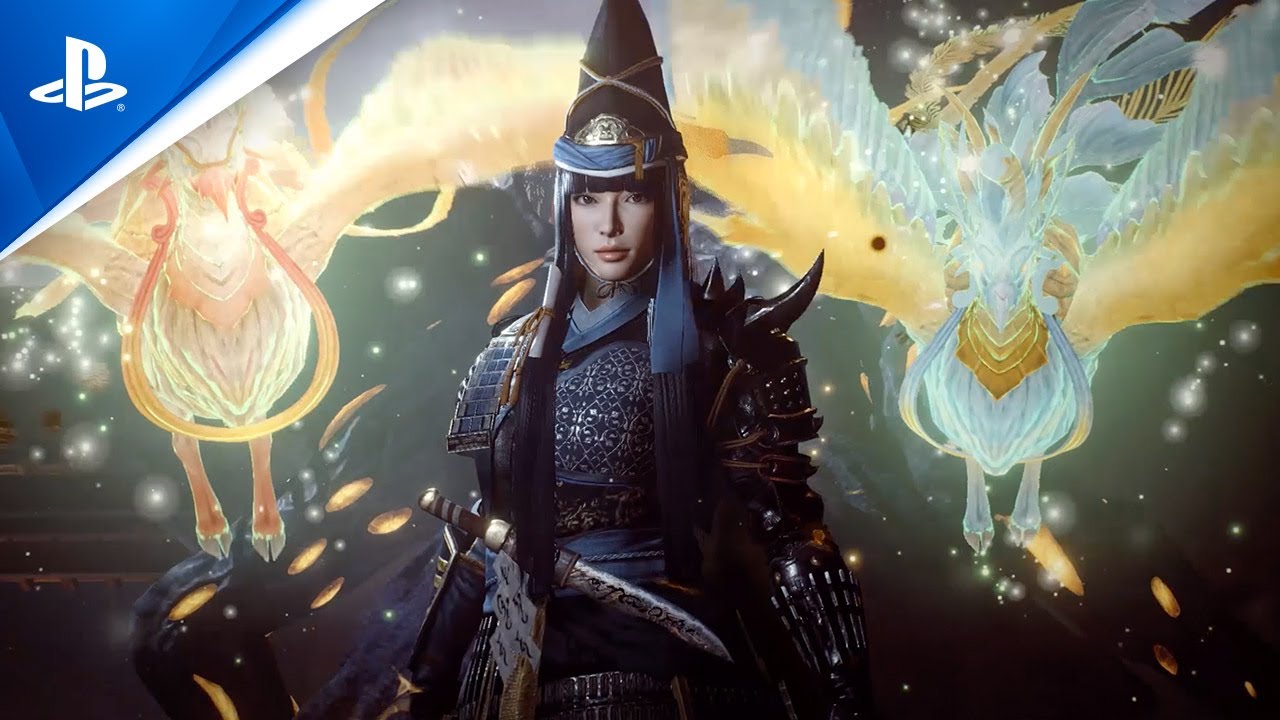 Last but not least, we've put a lot of thought and effort into designing a new weapon that fans of other Team Ninja titles, including our fighting games, have definitely been hoping for. I'm happy to introduce the latest additions to your arsenal- The Fists and Clawed Fists.
These weapons allow you to literally take the fight into your own hands and pummel even the toughest yokai into submission! We wanted to capture the feeling of fighting in a no-holds-barred fist fight with this new weapon, and we hope you'll take them out for a spin. Our team carefully thought through many different scenarios for combat in order to present these new weapons to our fighters. In particular, the dilemma to choose the new Fists weapon or to go for a more traditional armed equipment was definitely something we contemplated over. We knew we had to ensure that Fists had its own sense of uniqueness and strength to stand out among the wide selection of other weapons in our roster. With that said, we look forward to the exciting new encounters players can experience as they explore all of the new capabilities that both Fists and Clawed Fists have to offer!
Please stay tuned for further details regarding the third and final DLC expansion for Nioh 2 in the near future. We're anxiously looking forward to providing you guys with even more engaging boss battles and memorable missions to complete, along with the anticipated conclusion to the epic tale of Nioh 2. As always, please stay safe out there and keep your blades sharpened for the final battle to come!
*Nioh 2 required to play "The Tengu's Disciple" and "Darkness in the Capital" (sold separately or as part of the Nioh 2 Season Pass)