Employ an arsenal of outlandish weapons and pilot the fan-favorite jetpack in next month's open beta.
Hey everyone! We were so happy to finally announce Worms Rumble to our PlayStation fans back in July, and we have some more fantastic news to share with you today – Worms Rumble is launching December 1 on PlayStation 5 and PlayStation 4! We can't wait for you to jump in and join the fun!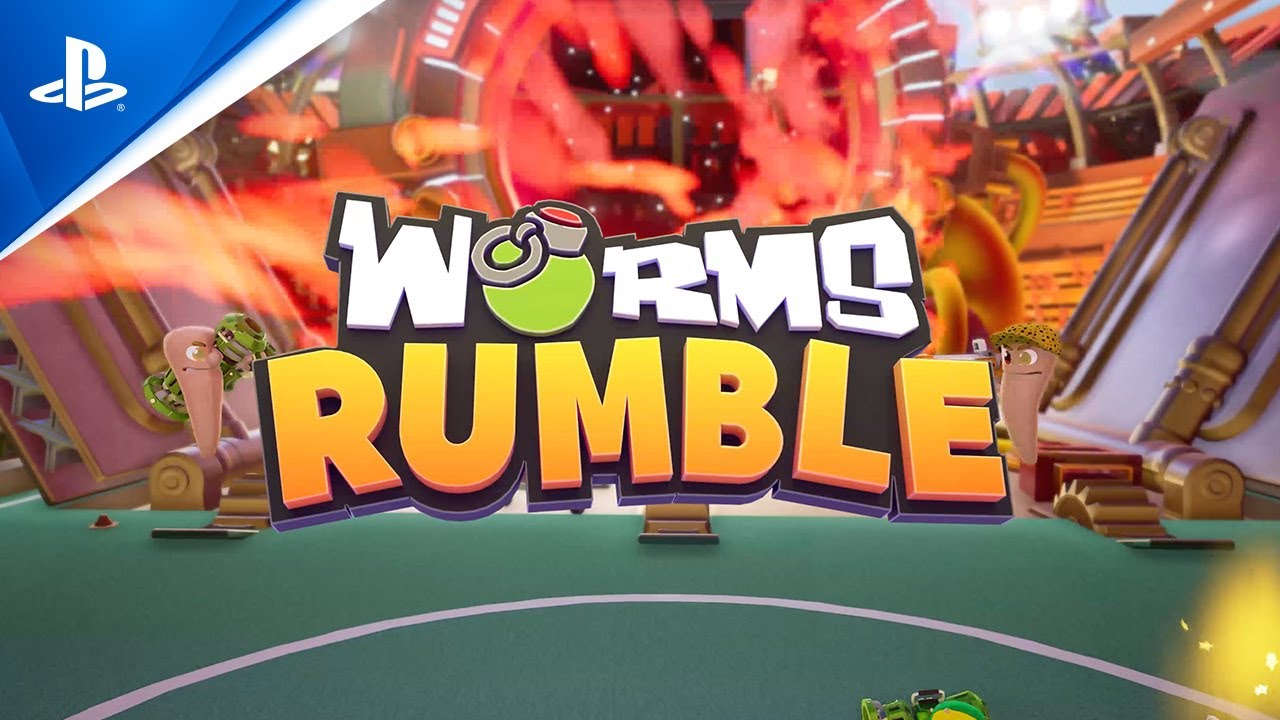 And that's not all…
We are also happy to announce that Worms Rumble will have an open beta this November 6 – 8! Free to all PS+ subscribers, you can start honing your skills ahead of launch. We made sure that this real-time version Worms is easy to pick up and play but has a high skill ceiling, so it will take some time to master. Join us and get in early ahead of the competition come launch day!
Our beta version will have a small taste of what is to come in December, featuring:
Three Game Modes (Deathmatch and our take on Battle Royale "Last Worm Standing" and "Last Squad Standing")
One Arena and Training Level
Our Full Launch Arsenal of Weapons (more information coming soon on these!)
Two Brand New Utilities – the Jetpack and Grapple Gun!
That's right! Our fan favourite Jetpack returns, allowing you to jet away from incoming fire and around the map, or swing into action with our new take on the classic Ninja Rope – the Grapple Gun!
With Worms coming into its 25th year, and fifth console generation for PlayStation, the mayhem has never looked so good. Harnessing the megaton power of the PS5, we have created the first 4K Worms experience with full crossplay support. Play with friends on PS5, PS4 and PC at launch!
We still have lots more to share with you all and can't wait for you to get your hands on the first ever real-time version of Worms. It'll be total Worms carnage – or should I say Total Wormage?