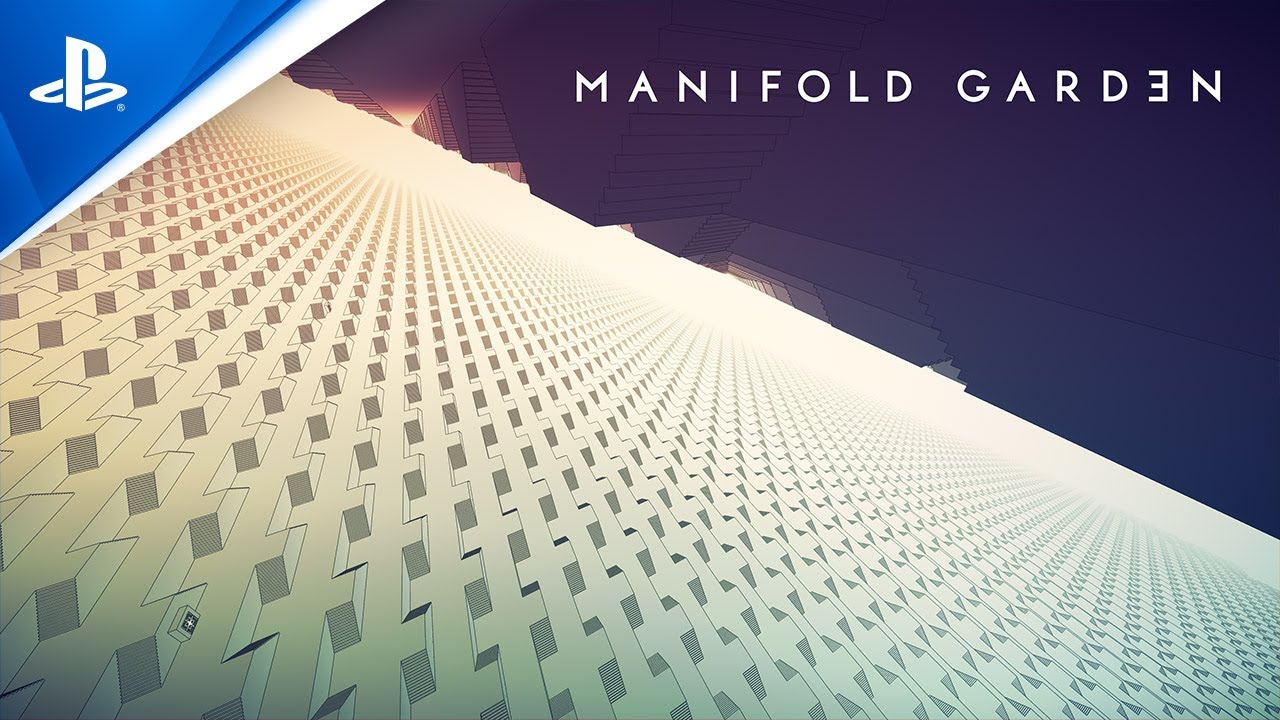 Wrap your head around an Escher-esque world and capture stunning scenes in Photo Mode.
Hello Friends! After almost eight years in development, I'm excited to share that Manifold Garden is finally available now on PS4 in North America, Europe, Australia, and New Zealand.
For those who don't know, Manifold Garden is a game that takes place in an Escher-esque world of impossible architecture. The world repeats infinitely in every direction, so falling from the bottom floor of a skyscraper has you landing on its roof. You travel down and land above, so to speak. You can change the direction of gravity to solve puzzles, walk through hallways that bend space and connect to different worlds, and grow trees to restore life to the world.
The PS4 version has all of the new features added in the last year, including the new Photo Mode, as well as secrets and other rewards for exploring. The architecture and visuals have always been one of the defining characteristics of Manifold Garden, and the easy-to-use Photo Mode lets players look at the world in new ways.
Just for fun, we've also included a "Randomize" option that will generate beautiful shots for you. Below are some of our favorites:
And of course, after keeping you waiting for so long, we knew we had to deliver something special for PlayStation fans. We're delighted to showcase our exclusive Deluxe Edition, which also includes the game, the Original Soundtrack composed by Laryssa Okada, and an exclusive Dynamic Theme designed by the theme masters Truant Pixel.
Seriously — look at this theme!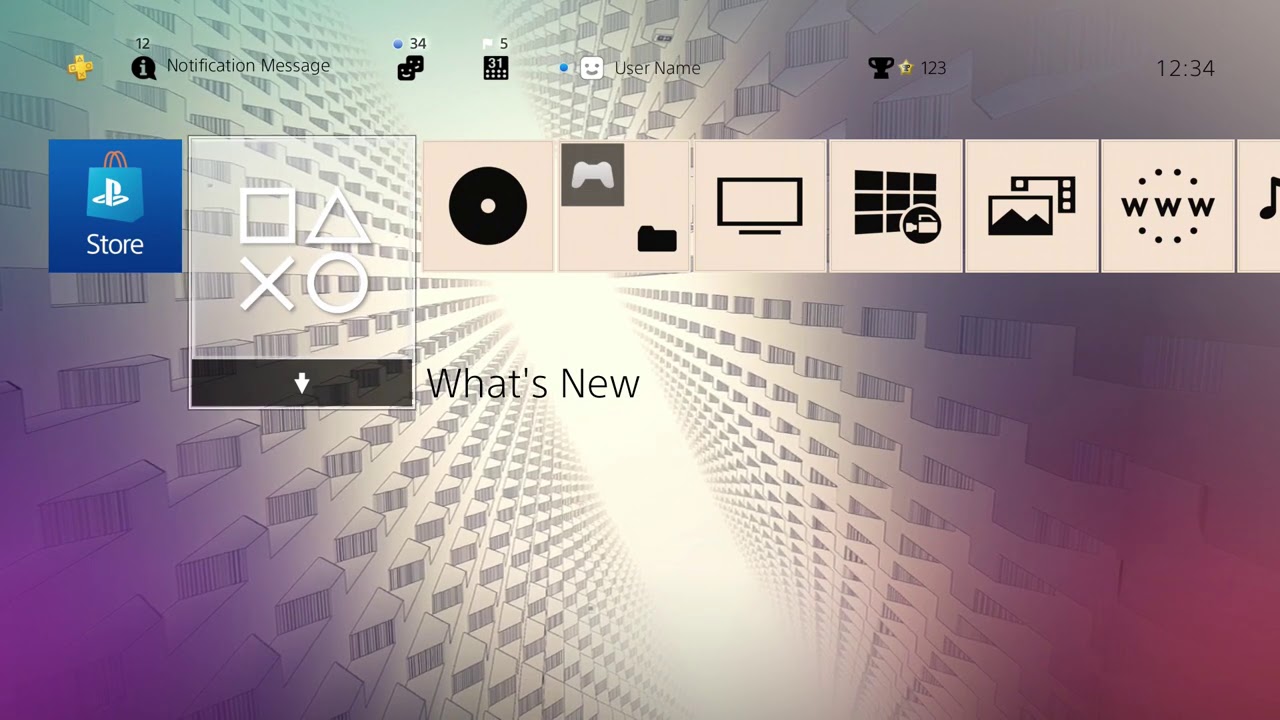 Manifold Garden Deluxe Edition is the only way to get this beautiful theme, and there's no way to upgrade later, so please be sure to buy the Deluxe Edition if you want it! Both the game and the Deluxe Edition are on discount for 10% off for PlayStation Plus subscribers for a limited time as part of our launch.
This has been quite the journey for both the team and for myself. I still remember showing the game at the very first PlayStation Experience in 2014. Back then, the game was still called Relativity, and consisted only of a few levels. It has definitely come a long way since.
To celebrate the launch of the game, we've created an assortment of free wallpapers based on some excellent Photo Mode shots for your desktop and mobile devices. You can PlayStation Wallpapers here.
Thanks for your patience and for believing in our game. Manifold Garden is finally out now on PlayStation 4. Enjoy!