Get ready to team up around the world just like the Avengers.
We're officially one month away from launching Marvel's Avengers on PlayStation 4 – less than that if you count Early Access! Being huge Marvel fans ourselves, these past few weeks have been packed with a quiver of reveals that we have been eager to talk about for a long time, but we wanted to take this chance to go more in-depth about a few more elements of the game: Community Challenges and cosmetics.
Community Challenges
Although they may have their individual stories, the Avengers always work together as a team to take on threats around the world – with a little help from their superpowers and advanced training, of course. Although we might not be able to summon lightning or drop a gamma bomb in unparalleled rage, we can all still take a page from their comic book and work together for the better of all! That's where Community Challenges come in.
Community Challenges are goals that the community must reach as a whole to gain rewards for everyone. Although we won't go into detail now on the exact goals and rewards, we can tell you that there will not be a difficult barrier of entry, so everyone can pitch in to reap the benefits of the reward. Each month, a new Community Challenge will take place with different goals to keep you on your feet. Stay tuned for more information closer to launch on the first challenge!
Avengers Cosmetics
As new Super Heroes join the team post-launch, including the recently announced Hawkeye and his "sea of emotions," they'll each have their own narratives, skills, gear, outfits, emotes, nameplates, and takedowns to fully flesh out their character and your experience with them. This is especially true for different cosmetics as we know how important alternate outfits are to these iconic characters given their multiple looks throughout Marvel's rich history.
Cosmetic items also have their own rarities like Uncommon, Rare (Blue), Epic (Purple), and Legendary (Gold). Many of these can be obtained over the course of the story campaign, by deciphering patterns earned in missions, from various vendors, the Marketplace, and more. An example of a Legendary Outfit is the Champion Outfit for Hulk, which is inspired by his look in the Planet Hulk storyline in 2006 where he was sent into space due to being deemed too dangerous. His ship lands on the planet Sakaar, where he's forced to partake in gladiator battles. It's legendary storylines like these that make up a good chunk of our Legendary Outfits!
Takedowns are cosmetic abilities that allow Super Heroes to perform a high-damage move under certain circumstances in battle. Each Takedown showcases a Super Hero's unique personality and are among the flashiest moves you can equip. One of Ms. Marvel's Epic Takedowns shows her channeling her inner Hulk and "Kamala-SMASHING" an enemy from one side to another like the true Avengers fan she is.
Cosmetics don't provide any additional advantage to gameplay. True to its name, they are only there for cosmetic purposes for you to personalize each Super Hero. If you're feeling regal, equip Thor's Royal Aesirian Outfit. If you want some nostalgia in your travels, equip his Asgard's Might Outfit. Furthermore, if you're playing with a team of companion A.I., they'll be donning the outfits that you currently have equipped to them, meaning it will truly be your team, the way you want it. We can't wait to see what your team of Avengers looks like!
We previously stated that we're huge Marvel fans, but we're also PlayStation fans. We are honored to be working with them to provide additional advantages to PlayStation players. PlayStation players will have exclusive access to certain Community Challenges, where the PlayStation Nation will work together to accomplish a goal in order to gain rewards specific to them.
Even More PlayStation Advantages
When it comes to cosmetics, PlayStation players will have 30-day exclusive access to a Legendary Outfit, Legendary Emote, Epic Takedown, and nameplate for each Super Hero as they are released – this is also for the six launch heroes. In addition, we also have rewards for those with a PlayStation Plus subscription. For each Super Hero added to the game post-launch, Hawkeye included, all PS Plus members will receive a free bundle that contains a Rare Outfit, nameplate, and 100 Credits 100 Units to celebrate the addition of another Avenger to the roster. At launch, we'll have a free bundle for Ms. Marvel available for PS Plus members to embiggen our love for Kamala!
PlayStation 4 players will be the first to play the Beta! The Beta for those who pre-ordered on PS4 will take place from August 7-9 with pre-loading available on August 6. Following that, the Open Beta for all PlayStation players will be available from August 14-16 and August 21-23. You also do not need PlayStation Plus to participate in the Beta, so all your friends are free to join! For more information on the contents of the Beta, please see our previous PS Blog.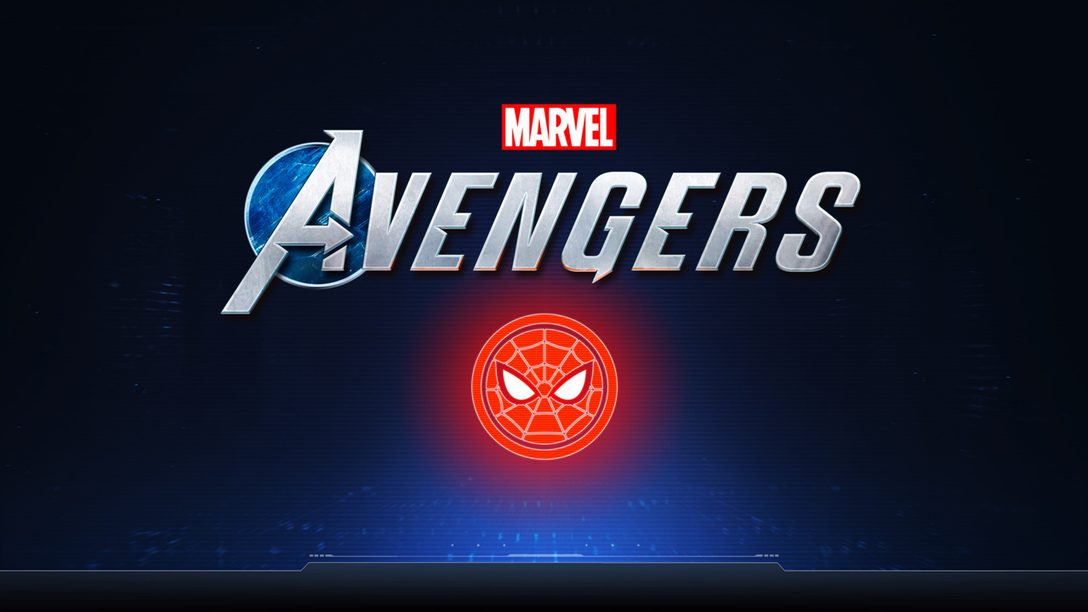 Learn early details about how Crystal Dynamics is bringing its own spectacular version of Spider-Man to Marvel's Avengers, exclusively on PlayStation.
The countdown to launch has begun! We're excited to see you all in the Beta and to help you complete Community Challenges in-game. You never know, you might be playing with a member of the development team – and if you are, show us your favorite emote and outfit! Marvel's Avengers launches on September 4 for PlayStation 4 and later on PlayStation 5. Players who purchase the PS4 version will get the PS5 version for free!