Captain Price needs you to join the fight in Season Four Reloaded! With the Armistice alliance all but broken and infighting between Allegiance and Coalition forces threatening to cause chaos across Verdansk, here is your emergency briefing:
200 Player Warzone
With this update, Verdansk will now be able to hold up to 200 players in Battle Royale Quads.
This new player count makes Warzone an even bigger Battle Royale experience, so get ready to drop in alongside 199 other members of this millions-strong community.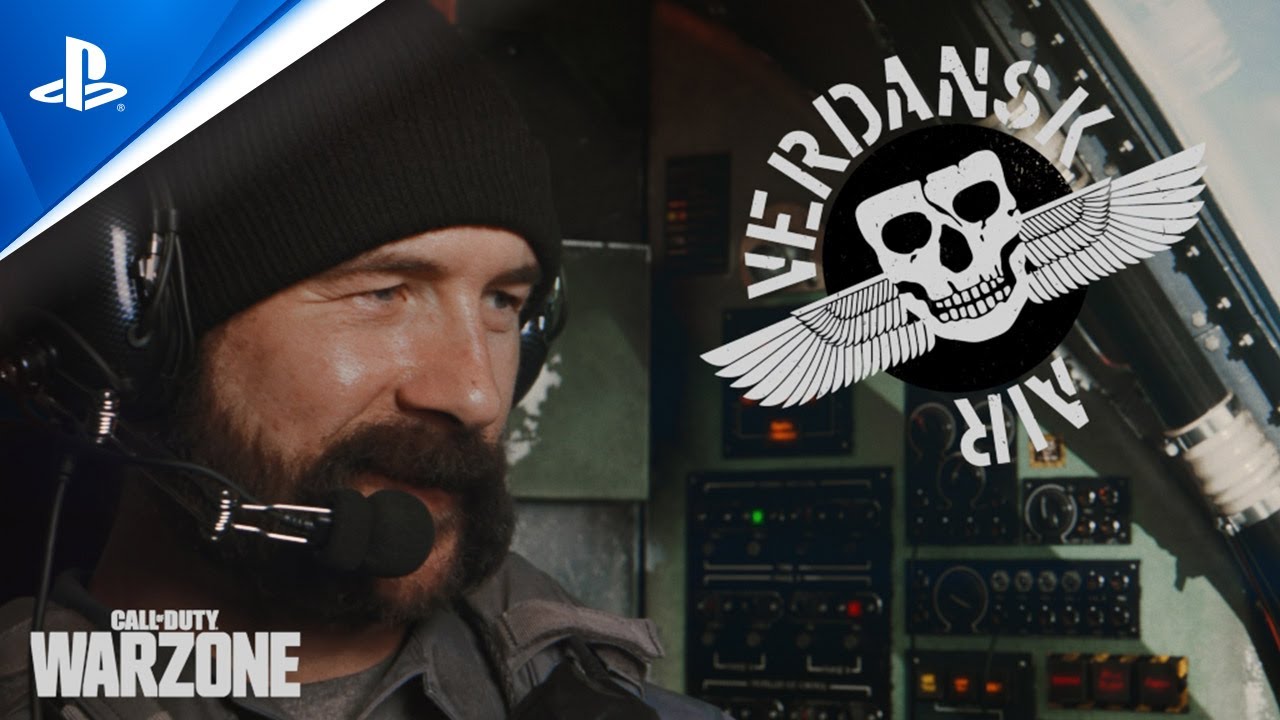 How does this change your strategy in Verdansk? Here are our tips:
200-Player Expansion Tips
1. With a lobby size increase of 33%, you'll need to watch your – and your squadmates' – six more than ever. Consider using High Alert to get visual alerts when an enemy has you in their sights or use your eyes and ears to scan your environment before executing your next move.
2. Don't bite off more than you or your squad can chew. More Operators than ever are fighting within the Warzone, so don't charge recklessly into situations where you know you are at a severe numbers disadvantage.
3. Embrace the chaos – use team fights in progress to either safely circumnavigate hotly contested zones undetected or throw your hat into the ring and finish what other squads started.
This isn't the only game-changing concept to enter Verdansk: be on the lookout for Supply Run Contracts, which gives the first team to reach a Buy Station discounts on their next purchase, and the Spotter Scope, a high-powered re-usable scope that allows you to scout ahead without giving away your position.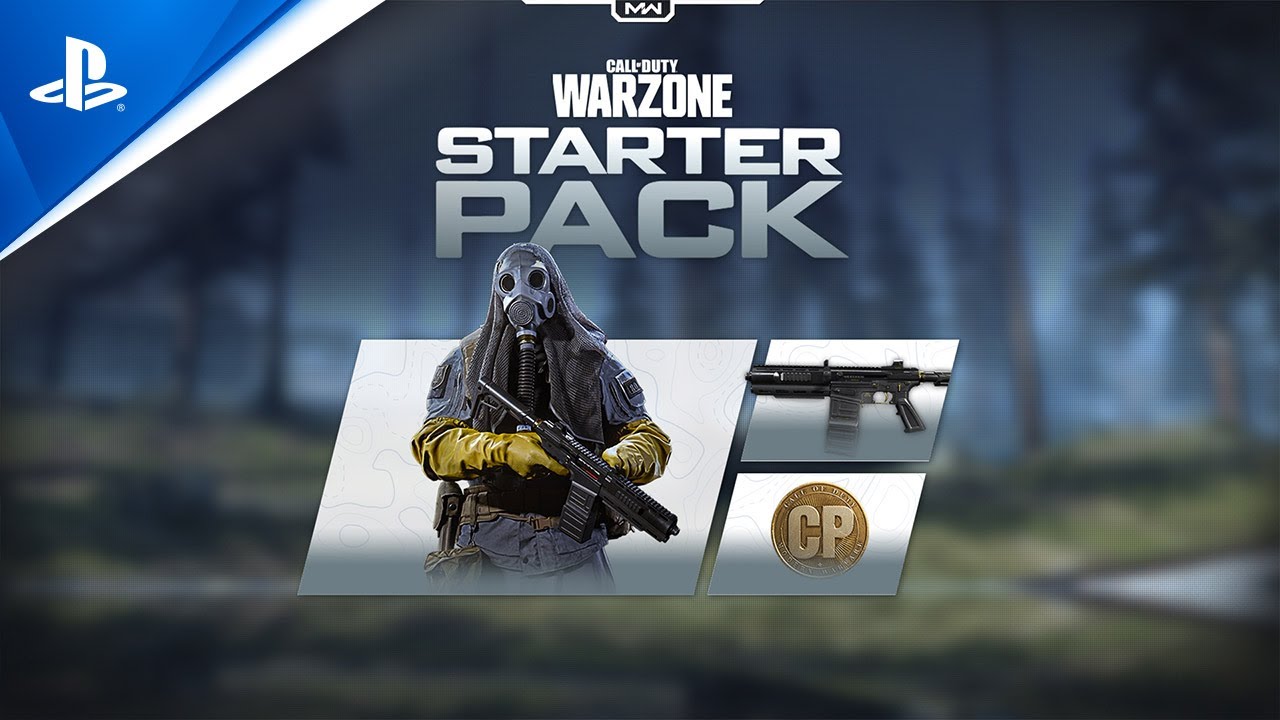 Warzone Starter Pack
Just joined the fight? Starting tomorrow, Warzone players can pick up the Warzone Starter Pack to get a jump-start off the Cargo Plane into Verdansk. For only $4.99 USD SRP (or regional equivalent) on the PS Store, get a major boost to your loadouts, Operator collection, and XP earn rate with this pack that includes the following items:
500 COD Points
Legendary Shotgun Blueprint – Amalgam
Epic Krueger Skin – Alchemist
Epic Calling Card – Breathing Easy // Epic Emblem – Vulture Culture
1 Hour Double Battle Pass XP // 1 Hour Double Weapon XP
A Powerful Sniper Rifle for your Arsenal
Snipers, meet the Rytec AMR.
This .50 Caliber-chambered beast joins the three other weapons in the Sniper Rifle category and is yours to unlock via in-game challenge. A blueprint variant is also available to get through the Store via the 'Lost Souls' bundle.
Rytec AMR Tips
Here are some tips we have for this new weapon:
This semi-auto rifle is a fantastic long-range tool for taking out targets at a distance, especially within Verdansk. Use the included scope – or use your own long-distance one – to account for bullet drop when using it for engaging with enemies more than 100 meters out.
Want to go quick-scoping? Equip attachments like the Tac Laser to quicken your aim down sight speed to snap on your enemies. Fair warning: these attachments usually expose your position or hurt your aiming stability and recoil control, so play to this weapon's strengths, not its weaknesses!
Fighting for Survival on Talsik Backlot, the newest map to hit this Sony Exclusive* mode? Do some parkour to hop onto a ladder outside one of the central buildings, and get an incredible 360-degree vista of the surrounding area on the building's roof. Just be ready to fight enemy helicopters, especially without any cover to use as overhead protection!
New MP Map and Mode: Cheshire Park and Team Defender
Those who have the full Modern Warfare experience have a new locale to deploy to – Cheshire Park – and a new game mode to do battle in – Team Defender.
Located in urban London, England, Cheshire Park is a picturesque garden and conservatory where Operators will battle from door to door or through the central flora-filled area​.
As for Team Defender, it returns to Modern Warfare after being introduced to the franchise nearly a decade ago. A major twist on the traditional Capture the Flag formula, flag carriers must hold onto the objective for as long as possible to earn points for their squad.
More in Store
A fresh shipment of new bundles reached the Store to go along with this update, including a new Operator – Roze – who highlights this new collection of content.
Outside of a new reinforcement for the Allegiance, new bundles to be introduced after this update include the 'Rogue Operative' bundle, which gives Syd a new look and Legendary Assault Rifle Juliet blueprint; and the 'Golden Idol' bundle, which decks Zane, and the included blueprint in gold-trimmed everything.
If you want to learn more about this update, read the latest Patch Notes on Infinity Ward's official developer blog.
Get More on PlayStation: Sony Exclusive* Modern Warfare Season Four Content
If you haven't already experienced Modern Warfare or Warzone on PlayStation, then you're missing out on some epic Sony Exclusive* content that released with Season Four earlier this month. PlayStation players get access to the Survival Talsik Backlot map, as well as other rewards. Read more here to get the details on this Season's PlayStation exclusive* content.
Get ready to drop into Modern Warfare, including Warzone, and experience this awesome update that comes to PlayStation tonight at 11 p.m. PST!
* Timed Exclusive content until Oct.1, 2020