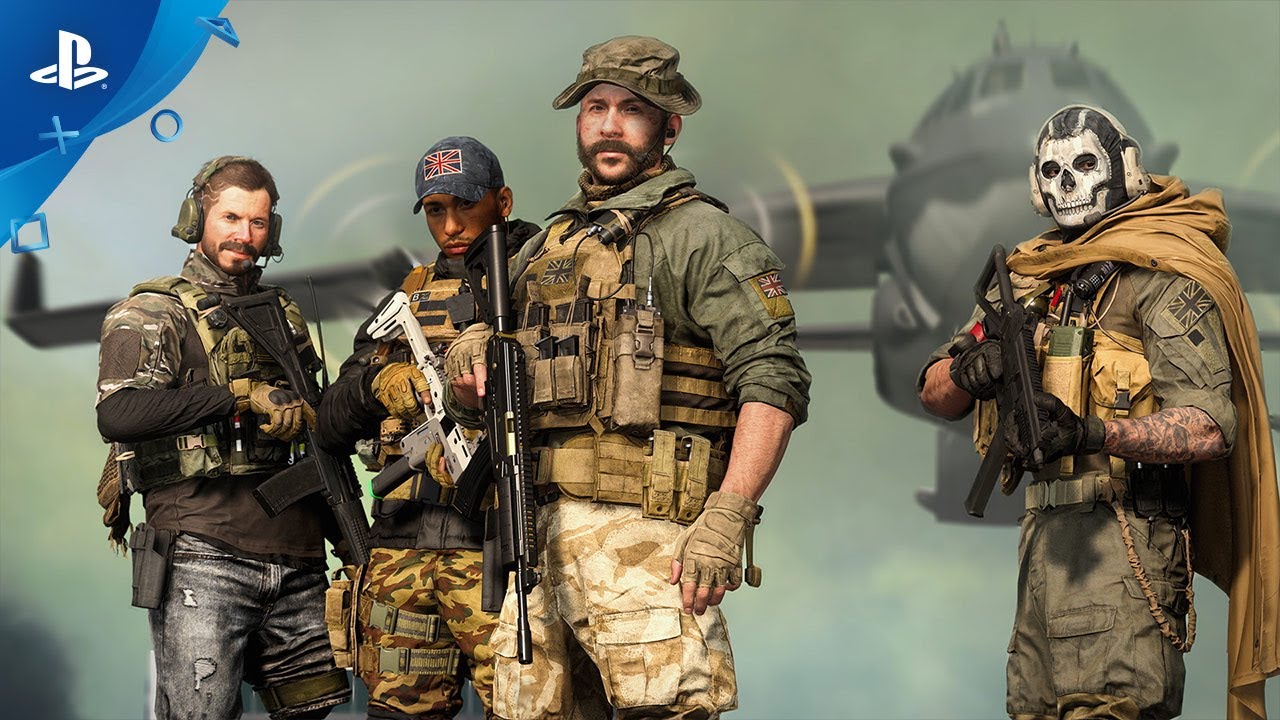 Details on new maps, gameplay twists and PlayStation-exclusive content.
Captain Price has arrived in Special Ops, Multiplayer, and Warzone in the Season Four Battle Pass to help fight against the opposition in an ongoing battle in Verdansk.
Season Four of Modern Warfare including Warzone features in-match updates in Warzone and more, new Multiplayer maps, new modes of play, and a 100 Tiers of content in this Season's new Battle Pass system.
Introducing Jailbreak, Fire Sale, and Supply Chopper to Warzone
Get more content in Warzone this season like new blueprints in the loot pool, new limited time modes, and new in-match mechanics.
During a Warzone Battle Royale match, you may encounter some new twists that provide unique opportunities to help your team to survive to the end of the match. Here's an overview and tips on the three in-match Battle Royale updates in Season Four.
Jailbreak – When a Jailbreak happens, all eliminated players (spectators and those in the Gulag) are redeployed back into the match.
Fire Sale – Items at Buy Stations are discounted up to 80% off and redeploying a teammate is Free for sixty seconds. Loadout Drops are not discounted.
Supply Chopper – A non-lethal helicopter with a high amount of health will appear in the sky. Take it down using ample ammo and rockets, if you have them, to be rewarded with a LOT of premium loot.
Tips for Battle Royale Survival
Jailbreaks can redeploy your squad even after you have all been eliminated. Consider sticking around until just before the Gulag closes to see if you'll have a chance to re-enter the fight.
Taking down a Supply Chopper can be a lengthy process, especially if you don't have a launcher. Consider positioning some of the squad members as lookouts to ensure you don't get taken out by a rival while you're aiming at the skies.
A Fire Sale just may be too good to be true. If you're the only squad member still alive in a contested area, rushing toward a Buy Station during a Fire Sale might result in a total squad wipe. Consider the risks and the rewards before you make your final decision.
Note that Jailbreaks, Supply Choppers, and Fire Sales, only occur during some Battle Royale matches. Many matches will not have a Jailbreak, Supply Chopper, or Fire Sale.
Plus, free-to-play Warzone users can experience another Multiplayer Free Access Weekend on June 12 at 10 AM PT to June 15 at 10AM PT. It will include the latest 6v6 Multiplayer Maps Zhokov Scrapyard and Hardhat, as well as a few other fan-favorites. In addition, there will also be a Gunfight playlist during the Free Access Weekend featuring seven maps primed for fun, tactical and tension-filled engagements.
More Multiplayer Experiences
Season Four serves up three new Multiplayer maps – Zhokov Scrapyard (Standard Multiplayer), Promenade (Ground War), and Trench (Gunfight).
Zhokov Scrapyard, first seen in Call of Duty: Modern Warfare 2, arrives on launch day primed for fresh combat and multiple engagements on this extremely versatile map. Medium in size, and designed for a variety of playstyles, this abandoned field littered with airplane parts will be a familiar hunting ground for Warzone players. Bring your Warzone tactics to Multiplayer and adjust your strategy as needed to excel in deathmatch and objective game modes. Here are three tips to help you best the enemy in Scrapyard:
Tips for Scrapyard
Some of the hulls of the planes in Scrapyard can be penetrated with the help of the FMJ attachment. Consider equipping it on your weapon of choice to take down enemies lurking inside the planes.
There are plenty of opportunities for close quarters combat in this tightly spaced map. When in doubt, equip the Breacher Device attachment which enables melee kills for any enemies that take you by surprise.
The center of Scrapyard where the planes lay waste can be a potential minefield – Proximity Mine field. Consider adding the Spotter perk to your loadout to see any enemy equipment through walls and hack them.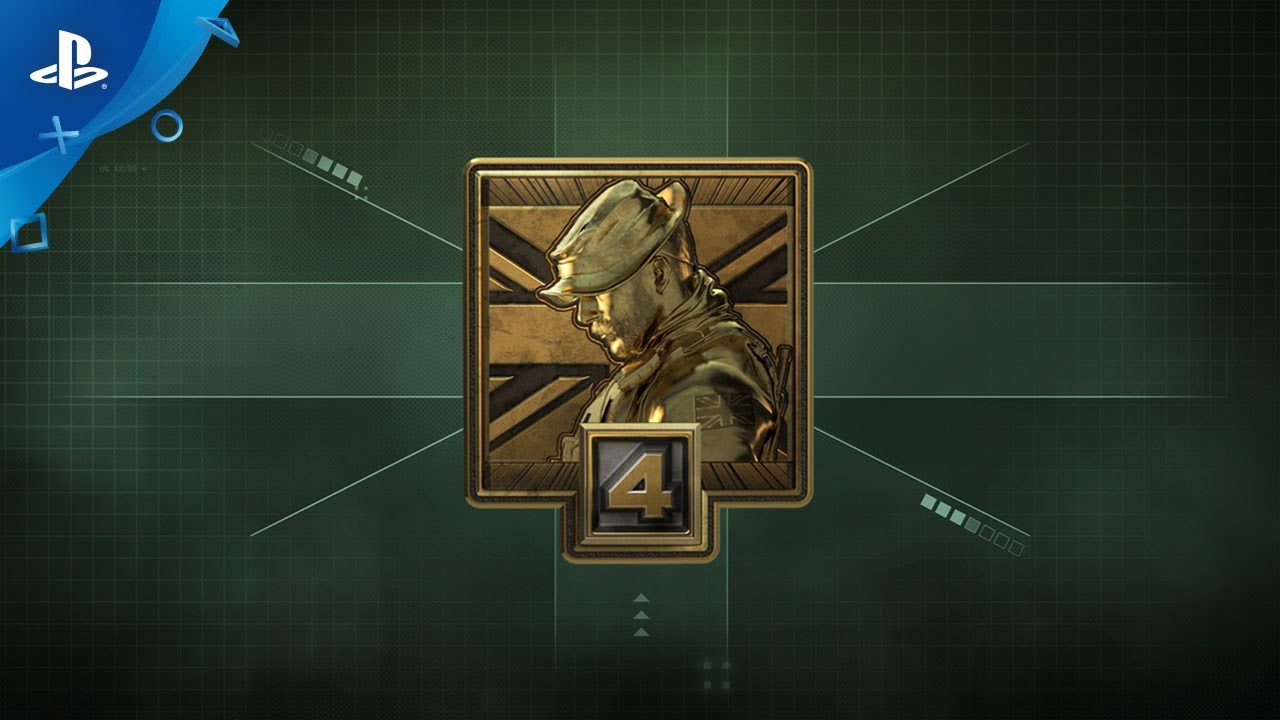 Captain Price and the Season Four Battle Pass System
Purchase the Battle Pass to get instant access to Captain Price, a Legendary Operator and the newest Coalition member in Modern Warfare including Warzone. Preview the goods of the entire Battle Pass system by heading to the tab in-game to see what's available to unlock. All players can earn two FREE weapons, just by playing – the Fennec SMG and the CR-56 AMAX assault rifle.
Fennec (Tier 15) – One of the fastest firing SMGs in the Modern Warfare armory, the Fennec is fairly agile with decent control. To compensate for its smaller magazine size, bring the Munitions Box with you whenever you take the Fennec into battle.
CR-56 AMAX (Tier 31) – A well balanced assault rifle that deals lethal damage, the CR-56 AMAX has a long list of attachments that will have you tinkering in Gunsmith to find your perfect configuration. Kit the weapon out for higher accuracy, longer range, or more mobility to test its versatility in Multiplayer, Special Ops, and Warzone.
Get More On PlayStation: Sony Exclusive* Modern Warfare Season Four Content
Survival Talsik Backlot
Introduced as a Multiplayer Map in Season Three, fight to survive waves of enemies in Survival on Talsik Backlot. Backlot has multiple interior spaces and wide exterior spaces to fortify a stronghold and outlast the enemy. The Destroyed Building, an open two-story building, will give teams a high ground and minimize the entry points for attackers. Plus, the second story sightlines allow players to take out approaching assailants before they get too close.
Earn Exclusive Rewards including a New Weapon Blueprint in Missions (Multiplayer)
The Epic Cold Rift blueprint is a configuration of Submachine Gun Delta designed for mobility and a quick ADS time. It's 40 Round Mag attachment ensures you can take out a few foes before you reload, and the 5mW laser helps your hip firing stay on target. The blueprint includes a unique weapon perk – Frangible Disabling. This effect enables your bullets to slow enemy movement and briefly disable their tactical sprint when shooting at their legs. Use this to your advantage to rush enemies who will be slower to react when they are attempting to disengage and heal up from a fight. Players can earn this blueprint by going to the Barracks tab in-game and completing the Aristocratic Champion mission.
Season Four of Modern Warfare is now live.
* Timed Exclusive content until Oct. 1, 2020