Doom Eternal, Resident Evil 3, The Last of Us Part II, and more big releases are on the way!
The new decade kicks off with a trove of high-profile releases. Tracking all the gaming goodness releasing in early 2020 can be overwhelming, but we've got your back. The first part of the year has you covered whether you're into surviving zombie outbreaks, fighting Hell through Heaven and Earth, or fending off vicious Infected. Below are the big games to watch for releasing through April 2020.
Dreams
February 14
The minds behind Little Big Planet and Tearaway expand the creative possibilities for PS4 users. Media Molecule's new release lets players craft games and experiences big and small, of any genre. Want to create an FPS starring a peanut-blasting elephant, or an RPG from the perspective of a sentient vacuum? Dreams lets you make it happen. If playing is more your thing, Dream Surfing lets you cruise through thousands of unique user-created experiences.
Mega Man Zero/ZX Legacy Collection
February 25
Visit a time long after the events of the Mega Man and Mega Man X series, where the storied Zero battles evil robots (his true vocation). Capcom's handheld side-scrolling series makes its way to PS4 for the first time ever, bundling six intense games into one package. Mega Man Zero 1 – 4 let players simultaneously wield both Zero's deadly Z-sabre and a long-range buster for the first time in the series. The result is cathartic and empowering. ZX and ZX Advent reward players who defeat bosses with new attacks that enhance their mobility and allow access to new locations. This collection is a must for anyone who loves jumpin', shootin', and lootin' boss weapons.
Nioh 2
March 13
Team Ninja's prequel invites players to test their samurai skills in an era of warfare and evil spirits. Nioh 2 expands combat options with the Yokai Shift ability, letting players embody a club-wielding brute, nimble dagger user, and more. These potent abilities are counter-balanced by tough enemies that will test players' skills and discipline. One such enemy is the fearsome Mezuki – a large, horse-headed beats brandishing a serrated weapon with brutal efficiency. The feeling of satisfying, hard-won victories is just around the corner.
MLB The Show 20
March 17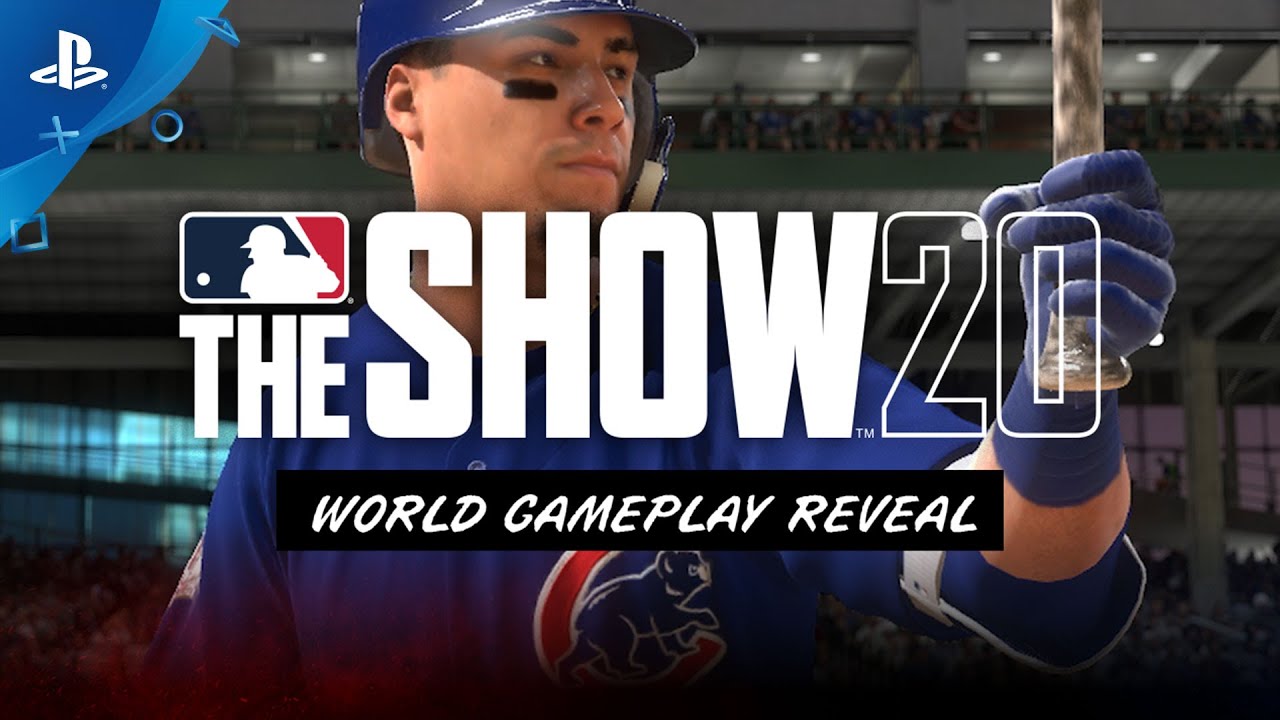 San Diego Studio returns to the mound this year for its latest in baseball goodness. MLB The Show 20 packs gameplay improvements, the thrilling Road To The Show mode, March To October 2.0, and an all new Showdown game mode. While we don't have many specific details about the new mode or gameplay updates, San Diego Studio's continued dedication to the diamond should be enough to keep it on fans' radars.
Doom Eternal
March 20
Rip, tear, and burn. The Doom Slayer returns in id Software's high-impact sequel brandishing new weapons and abilities. Take the fearsome Flame Belch, for instance. The new shoulder-mounted flamethrower lets players immolate enemies and reap the armor shards that drop in the process. These new tricks will come in handy when battling new demons like the aerial Gargoyle and support-class Carcass. The frenzied fight extends beyond the red terrain of Doom (2016)'s Mars to a Hell-ravaged Earth filled with shattered skyscrapers and decimated shopping malls. The action extends beyond Earth to the solar system and even the heavens above. Suit up, reload — it's gonna be Hell.
Persona 5 Royal
March 31
The Phantom Thieves strike again in this expanded version of their unforgettable adventure. Joker packs a new grappling hook he can use to explore specific areas, new content has been added to palaces, and the gang can hang out the bustling Kichijoji, filled with shops and restaurants. New transfer student, Kasumi, is the star of the expanded story. The talented ballerina and gymnast lights up the dance floor and battles in the Metaverse. You can get to know Kasumi and the rest of the big additions coming with Persona 5 Royal soon. Better get some rest first!
Resident Evil 3
April 3
Pack your bags — not to visit Raccoon City, but to escape it. Just a year after Capcom's stellar Resident Evil 2 remake, the devs are giving a similar treatment to 1999's Resident Evil 3. The terrifying bio-weapon, Nemesis, stalks Spencer Mansion survivor Jill Valentine across the chaotic city. He's intelligent, determined, and packs brutal weapons like a rocket launcher and massive flamethrower. Early looks at the game showcase Capcom's photorealistic character models, which bring new life to Jill and the Umbrella soldiers she tenuously allies with to scrape by. The game also comes with the online, asymmetrical action of Resident Evil Resistance (formerly known as Project Resistance). One player is the Mastermind, unleashing Lickers, Hunters, zombies, and other monsters against a team of four survivor players. This double dose of RE is just around the corner…
Final Fantasy VII Remake
April 10
Step into the boots of Cloud Strife, a former soldier of the evil Shinra Company. Once part of the organization sapping the planet's Mako life force for profit, Cloud now partners with scrappy resistance fighters to take the company down. His partners in crime include the hard-hitting Tifa, hot-headed Barret, and a mysterious flower girl named Aerith. Though Cloud's motives are his own, he still fights with everything he's got. Final Fantasy VII Remake's battle system combines thoughtful RPG combat with intense, eye-popping action. Battles shift to slow motion as players plan their next move, causing sparks and bullets to move dramatically across the screen. Like a ticking bomb attached to Midgar's Mako Reactor — Final Fantasy VII Remake is primed to blow RPG fans away.
Predator: Hunting Grounds
April 24
Prepare to enter the jungle for a battle between the iconic Predator and an expertly trained Fireteam. Illfonic's asymmetrical online multiplayer game lets players choose their preferred Predator class and stalk the competition with ruthless efficiency. The versatile Hunter brings a balanced ability set to battle. The intimidating Berserker devastates enemies with boosted power and health. The swift Scout benefits from increased speed and stamina. The Fireteam also has an arsenal of weapons to combat their extraterrestrial foe, including assault rifles, shotguns, and more. It's nearly time to collect your battle trophies.
The Last of Us Part II
May 29 June 19
Ellie's story continues in an unforgiving, post-pandemic world. She's scraped together a life alongside the community of Jackson County, Wyoming. Naughty Dog has revealed some captivating story details, including Ellie's fledgling romance with the endearing Dina, and the fact that her journey leads towards the overgrown remains of Seattle. The Last of Us Part II's gameplay also evolves what it means to survive amidst violent survivors and menacing Infected. Ellie's new skills and abilities let her perform a dodge, stealth through more areas, craft improvised pistol silencers, and much more. Words can't effectively convey how excited we are to play the sequel to PlayStation fans' Game of the Decade.
What release of early 2020 are you most excited for?