...and your first look at the new shooter Rogue Company.
Calling all badass vikings, fans of good music, sarcastic weapons masters, and elite agents: It's time to play Smite, Paladins, and Rogue Company.
Hi-Rez Studios' annual fan gathering is now underway in Atlanta, Georgia, and we've just announced a ton of amazing new content coming to the godly action MOBA Smite and the fantasy team-based shooter Paladins. Plus: We've finally lifted the veil on our upcoming title, the high action, tactically minded, third-person shooter Rogue Company.
Want to learn more? Read on for all the massive news from Hi-Rez Expo.
More than 106 Gods of mythology already wage war in Smite, but God 107 is a true milestone for Smite. Enter: Heimdallr, The Vigilant, a Norse god beyond compare who can smash his foes so hard they're literally banished to another dimension.
As you can see in the trailer above, Heimdallr, throws massive axes at his foes — an all new attack type for a Hunter in Smite. And like all Smite gods, Heimdallr is true to his mythological roots. When you play as Heimdallr, you'll rock your foes with his legendary Gjallarhorn, traverse the world with magical bifrost, and swing his epic sword.
Can't wait to play as Heimdallr? He'll be available in Smite next month! Even better: Like all 106 other Smite gods, Heimdallr will be included in the Ultimate God Pack.
Heimdallr is the first of six announced new gods planned for Smite over the coming year. These deities hail from a variety of mythologies. Some pantheons will be all-new to Smite, while others will be long-requested fan favorites — including the wicked witch Baba Yaga!
Smite Season 7 kicks off in January with a ton of new content, including a new map for the most popular mode on PS4: Joust. This 3v3 battleground is reimagined in a dark, Chinese mythology-inspired style, with magical jade corrupting the once-pristine landscape. This new map also adds additional jungle camps and expands the layout of the current Joust map, creating more tactical options.
Can't wait for all the good stuff? Well, starting today we're pleased to announce that you'll be able to enjoy Red Bull Records recording artists AWOLNATION and Beartooth in Smite! Each artist has contributed a new music pack for Smite, comprised of some of their most popular songs. You'll also be able to show off your fandom with some new themed cosmetics for each band.
And if you're a fan of animation, don't miss out on Smite's new Battle Pass: The huntresses of RWBY have invaded the Battleground of the Gods! This divine crossover lets you play as Ruby Rose, Blake Belladonna, Weiss Schnee, and Yang Xiao Long, facing off with the gods of mythology. You'll also enjoy announcer packs from the real voice actors, a Zwei ward skin, and so much more. Banzai!
Gear up. Dive in. Rogue Company is coming.
This action tactical shooter is the newest game from Hi-Rez Studios, developed by First Watch Games. Industry veterans have banded together to create a thrilling world of shadow governments, mercenary organizations, and electrifying, competitive shooter combat for all players.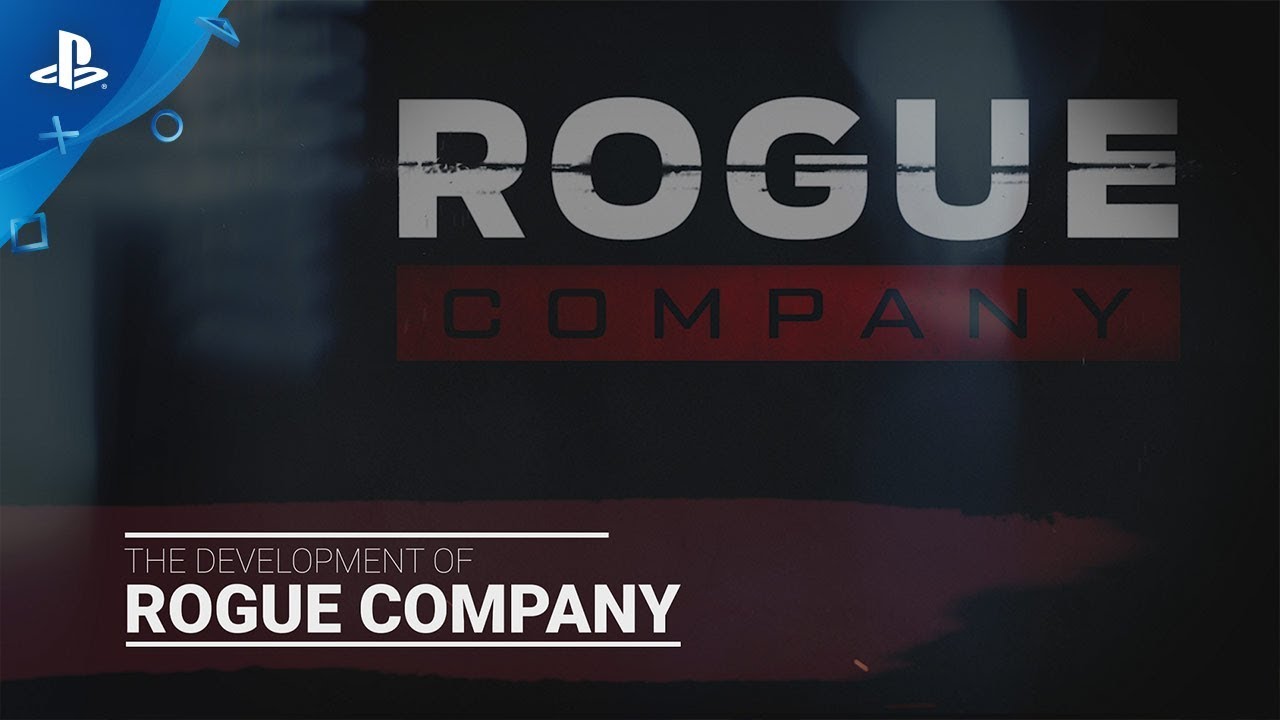 The fast-paced, objective based gameplay of Rogue Company carves out a new niche in the world of shooters. You'll skydive into diverse battlegrounds from across the globe, and face off in round-based combat. Rogue Company will host a variety of 2v2 and 4v4 game modes for all skill levels.
Choose from a number of different elite operatives with their own unique loadout. Unleash game-changing abilities and gadgets, but live or die by your shooting skills. Between rounds, unlock new weapons, upgrade perks, or purchase gadgets to augment your playstyle.
The first wave of Rogue Company alpha keys are arriving soon. Visit RogueCompany.com and register for your chance to be one of the first to dive into this action-packed multiplayer shooter.
Last, but far from least: Paladins. The Magistrate and the resistance have waged an epic war throughout 2019. They've battled to the Shattered Desert in search of otherworldly power. They've seen the arrival of a celestial goddess. And they've summoned a demon from the Abyss itself, Paladins' newest Champion, Raum, who is available now!
Who can stop Raum? None but the legendary weapons master Tiberius, a ferocious Tigron who wields both Chakrams and a massive heavy blade to showcase his superiority in battle. Whatever Tiberius does, this Damage Champion does with style. His wit and sarcasm ring through the battlefield as he effortlessly bounces glaives to slay foes, or magically recalls his sword, slicing enemies in the way.
Tiberius releases in early January, 2020, kicking off a Season 3 of Paladins that promises more of what its community wants: exciting Champions, quality Battle Passes, and collaboration with our community to offer the most polished updates possible. Tiberius will be the first of four new Champions to release in 2020, representing all four classes in Paladins, and building on Paladins' massive roster of 43 Champions live today.
Paladins is dedicating its first Battle Pass of 2020 to its community. The Community Battle Pass includes Dark Monarch Lian, Monkey King Talus, Soul Briar Grover, and Ska'Drin Ash, each concepts created by our community members. This will be the first of six planned Battle Passes for 2020, each with a unique and exciting theme.
To the fans of Paladins and Smite, and to the soon-to-be fans of Rogue Company: Thank you. Hi-Rez Studios does what we do because of you. Thank you for the hours you've chosen to spend with us in 2019, completing the Odyssey or cursing Persephone in Smite, catching some sun in the Shore Patrol Battle Pass or controlling the moon as Io in Paladins. You are what makes Hi-Rez Studios and its communities so special. And if you'd like to represent your community and help guide the development of Smite or Paladins, applications are open now for the 2020 term of our player-elected councils: the Smite Olympians and the Paladins Assembly of Champions.
Here's to a 2020 full of incredible moments in Smite and Paladins, and we can't wait for you to try Rogue Company for the first time.