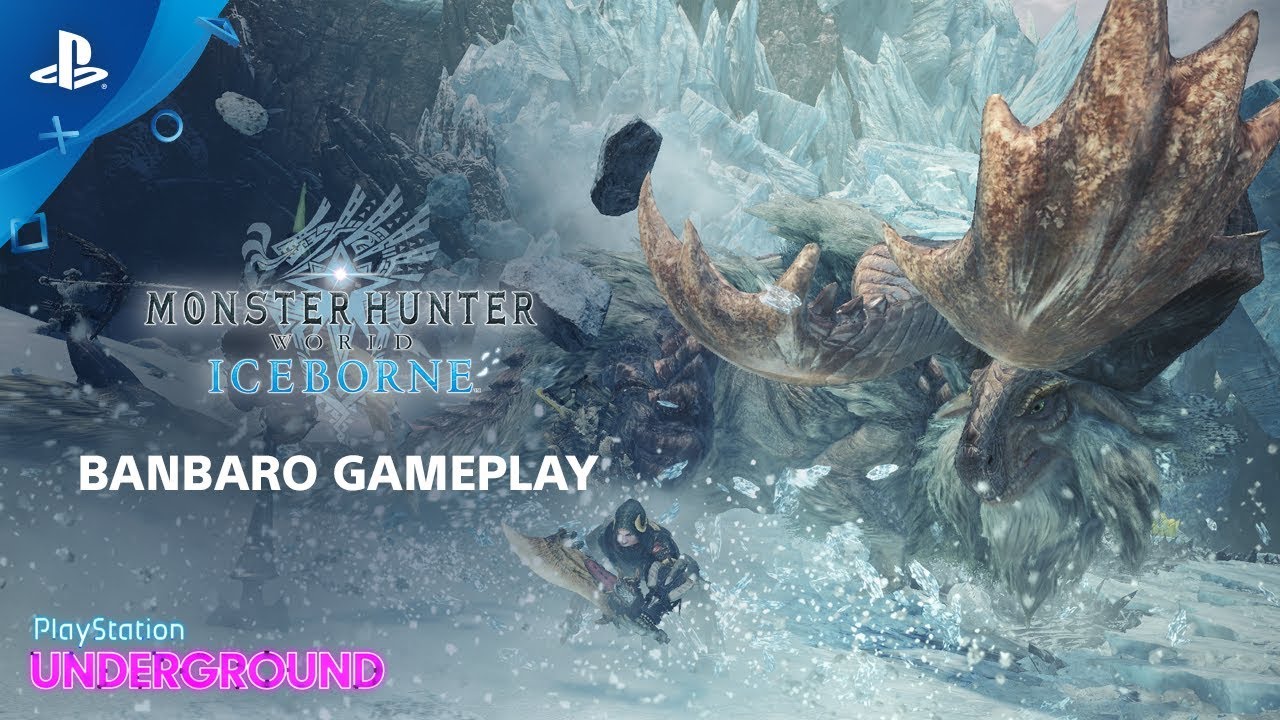 Get an uncomfortably close look at one of Iceborne's brand-new monsters, and a returning fan-favorite.
Hello! Today, we're publishing two cool new episodes of PlayStation Underground, shining a spotlight on Monster Hunter World: Iceborne. The massive new expansion launches later this year, but I jumped at an opportunity to play it earlier and capture footage of two hunts… of varying levels of success.
First, we set off to take down the majestic Banbaro: a moose-like creature whose horns plow through snow like butter and turn trees into surprisingly effective tools of hunter-wreckin' destruction. I equipped my trusty hammer and set forth in our first episode:
For our second hunt, I took on the fearsome Tigrex, a returning MonHun fan-favorite. This beast's quick, unpredictable nature made for a more challenging target, especially when paired with my less refined Switch Axe skills. I may be a hammer main, but I just had to (attempt to) show off that sick new Switch Axe combo!
Thanks for watching! Monster Hunter World: Iceborne launches September 6 on PS4. Feel free to pass the time by telling me all the ways I screwed up during that Tigrex hunt in the comments.